Exclusive Premiere: How Clare Fischer Utilized the Yamaha EX-42 Synthesizer on Nancy Sinatra & Lee Hazlewood's 1972 Classic Nancy & Lee Again, Now Available in a First-Time 1LP Remastered Reissue From Light in the Attic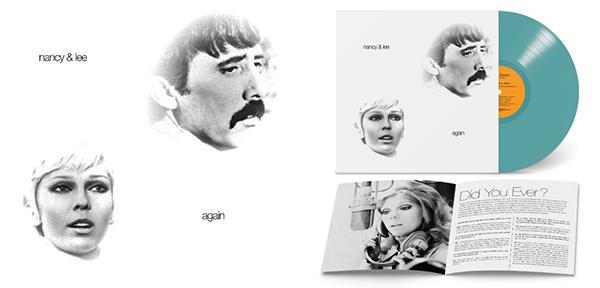 Archival label Light in the Attic (LITA) is behind the first official LP reissue of Nancy & Lee Again, the acclaimed 1972 sophomore collaborative album from Nancy Sinatra and Lee Hazlewood, which is available now.
The vinyl stats are these. Pressed at RTI, Nancy & Lee Again was remastered from the original analog tapes by engineer John Baldwin. The album is presented in an expanded gatefold jacket and contains a 20-page booklet featuring an array of photos from Nancy Sinatra's personal collection as well as in-depth Q&A with Nancy conducted by the reissue's co-producer, Hunter Lea. In addition to the standard black vinyl pressing, a selection of color variants (including red, gold, and teal) can be found exclusively at both Sinatra's and LITA's official online stores, in addition to independent record stores and select online retailers. The LP's SRP in its various offerings is $29.99.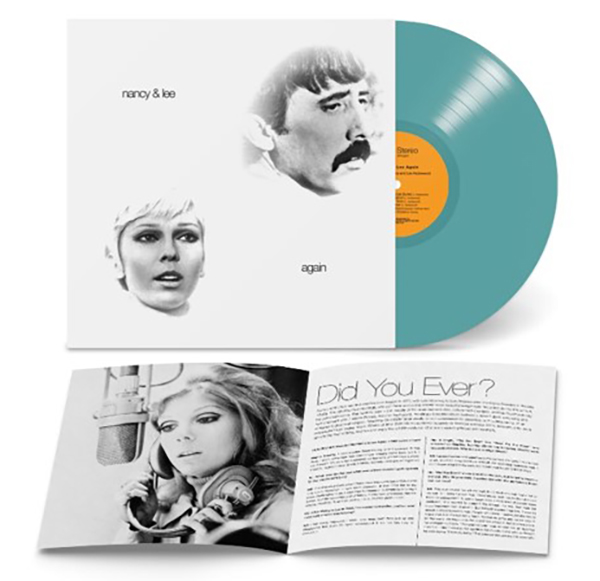 This new LP edition also contains some exclusive content, including a new interview with Nancy Sinatra, never-before-seen photos, and two bonus tracks: 1) the Danny Kortchmar-penned "Machine Gun Kelly," which remained unissued for decades after its 1972 recording, and 2) the previously unreleased "Think I'm Coming Down," which was cut during the album's 1971 recording sessions.
In the following video — which premieres exclusively here on Analog Planet — we go inside keyboard wizard Clare Fischer's innovative deployment of the Yamaha EX-42 synthesizer on this truly classic release reborn anew. The clip breaks down how the EX-42 was used on songs like "Arkansas Coal (Suite)," "Paris Summer," "Tippy Toes," and "Friendship Train" by way of giving us a closer listen to some of those synth tracks via accessing of the original multitracks. "It looks like some of the organs of its time, but this keyboard is a complicated analog proto synthesizer," as co-producer Hunter Lea explains. See the whole clip now, directly below.
Nancy & Lee Again, originally released on RCA Victor, is the follow-up LP to Sinatra and Hazlewood's best-selling duet debut on Reprise, 1968's Nancy & Lee. Nancy, the eldest daughter of Frank Sinatra, had been working with the Oklahoma-born songwriter Hazlewood since 1965, and she topped the pop charts worldwide with her Hazelwood-penned and produced No. 1 single, "These Boots Are Made for Walkin'," in 1966. Over the next five years, the two artists forged a prolific relationship in the studio, with Hazlewood writing and producing many of Nancy's solo hits. (The photo array below of the dynamic duo in the studio is by Ron Joy, courtesy of Boots Enterprises Inc.)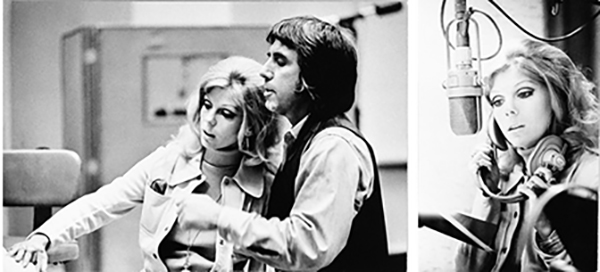 You can hear the evolution of the duo's sound, style, and intuitive creative chemistry all across both sides of this fine new LITA 1LP reissue of . As Sinatra herself succinctly puts it in the liner notes, "I think it's a very good album. I think it's timeless."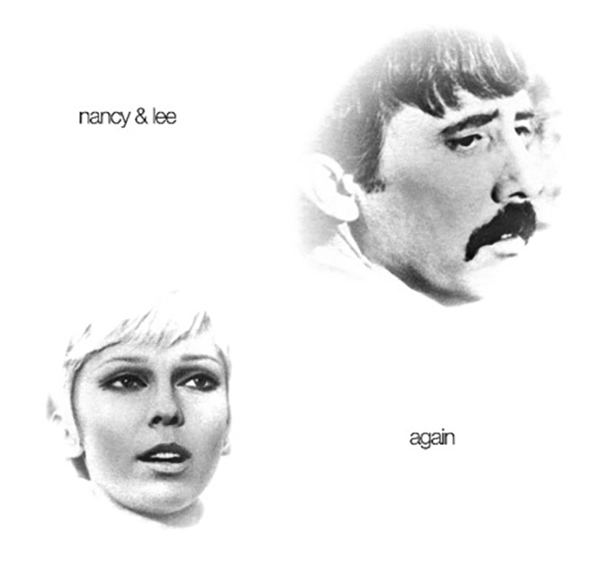 NANCY SINATRA & LEE HAZLEWOOD
NANCY & LEE AGAIN
1LP (Light in the Attic)
Side A
1. Arkansas Coal (Suite)
2. Big Red Balloon
3. Friendship Train
4. Paris Summer
5. Congratulations
6. Down From Dover
Side B
1. Did You Ever?
2. Tippy Toes
3. Back On The Road
4. Got It Together
5. Machine Gun Kelly*
6. Think I'm Coming Down+
* bonus track and first time on vinyl
+ bonus track and previously unreleased
<!- ------------------------------------>