AnalogPlanet's Record Store Day 2023 Preview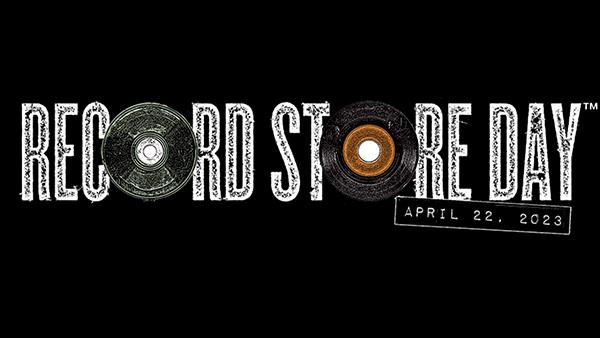 It's beginning to feel a lot like Record Store Day — and it really should, as the very next RSD is slated for this Saturday, April 22. Since its 2007 debut, RSD has grown into an international pilgrimage event for vinyl-loving music fans around the world — and it shouldn't surprise you in the least that we collectively love Record Store Day here at AnalogPlanet, seeing how we've been proud RSD supporters since Day 1.
Regardless of sometimes having to stand around waiting in long lines and occasionally missing out on our prime RSD wishlist entries, in general, we've found the whole RSD concept to be uplifting, fulfilling, and ultimately community-building. We've spent many hours at RSD events over the years and all across the country with longtime friends, colleagues, and fellow collectors alike — and we've also met new, likeminded LP-seeking music-obsessed acquaintances during those times we've waited patiently and/or semi-impatiently for our favorite independent record stores to open.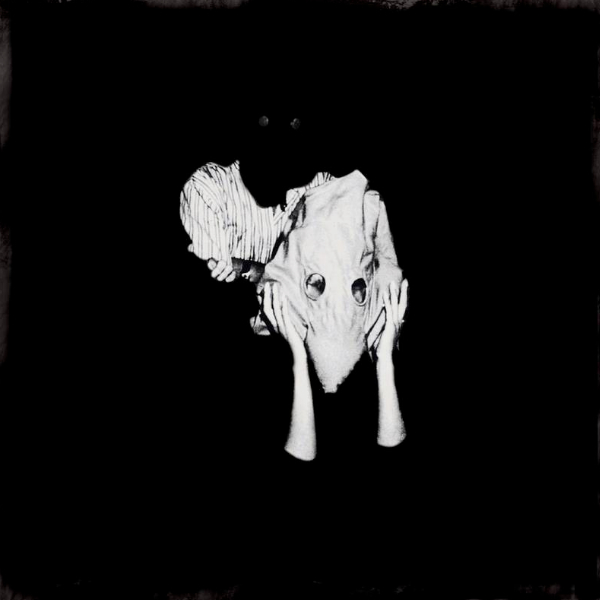 If you want to join in on all the RSD fun this upcoming weekend, go here for all the Record Store Day 2023 offerings, and then follow the adjacent prompts to find out which indie record shops near you will be carrying them.
In the meantime, two of AP's intrepid album lovers, vinyl evaluators, and inveterate collectors — namely, chief LP reviewer Mark Smotroff and AP editor Mike Mettler — are here to share their RSD 2023 choices. Take it away, gents!
SMOTROFF'S CHOICES
I have already pinpointed a handful of gems I'm quite eager to get my hands on during RSD 2023, so let me get right to them!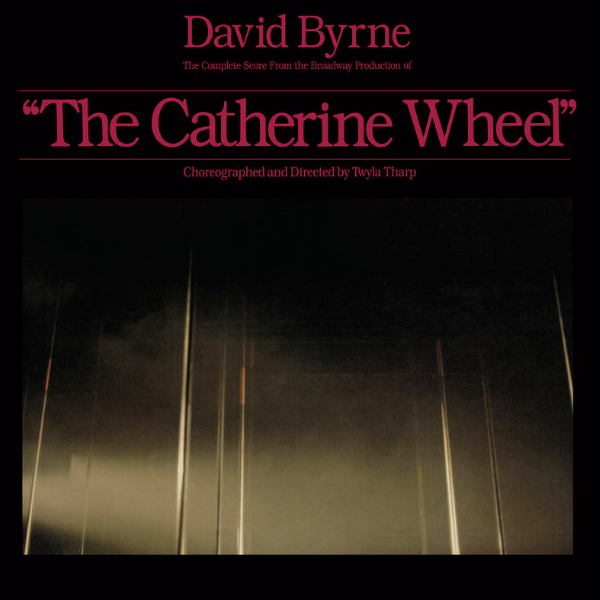 DAVID BYRNE
THE COMPLETE SCORE FROM "THE CATHERINE WHEEL"
2LP (Rhino/Sire)
Deep fans of this December 1981 work of David Byrne's figured out the only way to hear the full 23-song score was to get the cassette version of The Catherine Wheel, seeing how the 1LP vinyl edition was an abridged, 11-track collection of highlights. After CDs caught on, The Catherine Wheel was eventually issued in that format in 1988 — and I still have it in my collection — but I've long hoped for the full score to be issued on vinyl, and now we're finally getting it on 2LPs on RSD 2023. It is perhaps not a coincidence this release precedes the much-anticipated full soundtrack of Talking Heads' 1984 masterpiece Stop Making Sense in August, which includes songs from The Catherine Wheel such as "What a Day That Was" and "Big Business." (Talking Heads were also playing "Big Blue Plymouth (Eyes Wide Open)" on that tour, btw.) The Catherine Wheel is a great work, featuring performances by guitar wizard Adrian Belew (King Crimson, David Bowie), Bernie Worrell (Parliament-Funkadelic), Byrne's fellow Talking Head Jerry Harrison, and many others. An essential release.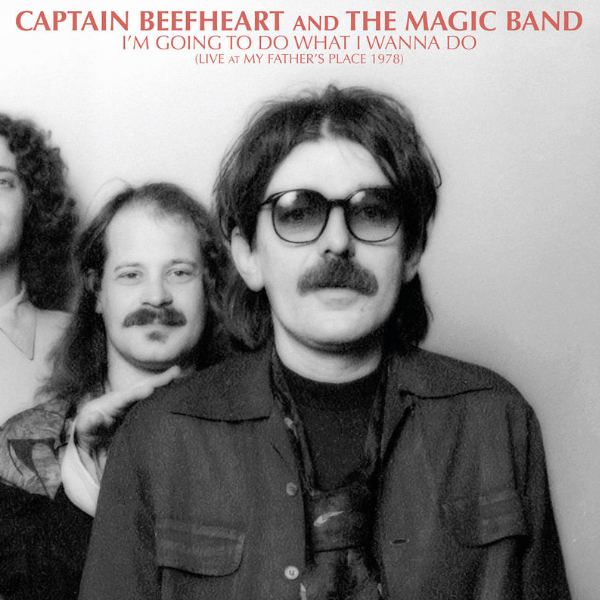 CAPTAIN BEEFHEART AND THE MAGIC BAND
I'M GOING TO DO WHAT I WANNA DO
(LIVE AT MY FATHER'S PLACE 1978)
2LP (Rhino)
I can't believe it's taken nearly 25 years for Rhino to see fit to issue this fantastic late-period Captain Beefheart concert on vinyl, but here we finally have it. When the CD version came out in 2000, I was thrilled, as it sounded better than my multi-generation cassette of the original radio broadcast that had been circulating among fans back in the day. Here, we have the latter-day Magic Band in full flower, performing music from the then-new and still amazing Shiny Beast (Bat Chain Puller) album released in October 1978. For us audiophiles, the big question will be what source was used for making this new-to-vinyl 2LP set. According to the liner notes on the original CD, the album was initially recorded directly to 2-track stereo reel-to-reel tape and then duplicated, with the duplicate version used for the classic WLIR-FM broadcast of December 11, 1978. The CD was reportedly made from the original master, not the duplicate. Hopefully, this new vinyl edition will have a similar pedigree! I also hope they include the neat concert poster reproduction that came with the CD, and I further hope this 2LP collection sounds richer than the recent Rhino remaster of October 1972's Clear Spot LP, which I found a bit on the bright side. (Go here to read my review of that particular RSD 2022 release.) Guess I have a lot of hopes for What I Wanna Do, don't I?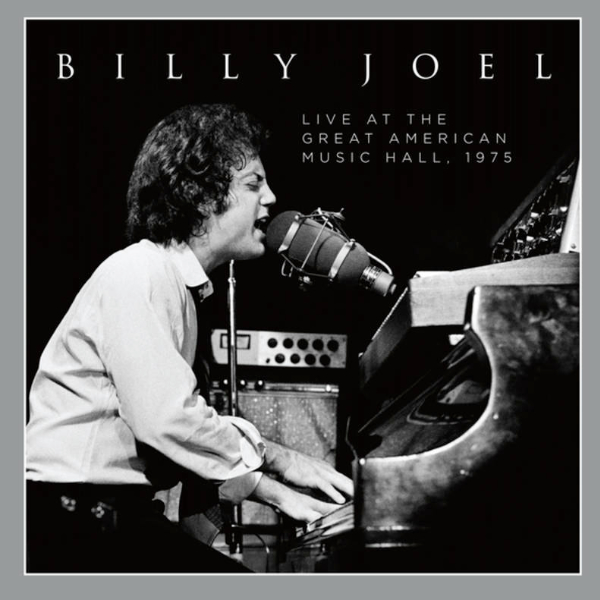 BILLY JOEL
LIVE AT THE GREAT AMERICAN MUSIC HALL, 1975
2LP (Columbia/Legacy)
This fine 2LP set initially came within 2021's The Vinyl Collection, Vol. 1, a box set that compiled seven of Billy Joel's LP releases between 1971 and 1981. For those of us who don't really need that whole box, the new RSD 2023 release of this wonderful early Billy Joel concert from San Francisco's intimate, 500-ish seat theater is a welcome joy — plus, it's my favorite venue in SF proper! I liked both the sound on and the pressings of the box set version of Live at the Great American Music Hall, 1975, but I will admit the bland, single-pocket cover design left me a little cold. Hopefully, this RSD 2023 edition will have a bit more substance to the release itself — and I additionally hope the opaque gray vinyl will be as quiet as the black vinyl in the box set is.
PAUL MCCARTNEY AND WINGS
RED ROSE SPEEDWAY
1LP (MPL/Capitol)
This April 1973 release is one of those Macca and friends albums that could definitely benefit from a thorough remixing — but, in lieu of that, a really great remaster could also definitely help. Fans are somewhat divided on this second Wings record — some love it, while others write it off. Me, I have found a happy balance with it over the years, appreciating Red Rose Speedway for containing many of Macca's strongest melodies since May 1971's Ram, in addition to some of his most offbeat lyrics since that album's "Monkberry Moon Delight" — a song I still love, by the way. Hence, I have learned to enjoy Red Rose Speedway in all its lyrical whimsy, instead focusing my attention on Sir Paul's melodic musical majesty on very Beatlesque tracks like the album-closing medley of "Hold Me Tight," "Lazy Dynamite," "Hands of Love," and "Power Cut," as well as the Side 2 opener "Single Pigeon" and the Side 1 ender "Little Lamb Dragonfly."
I'll put it this way: I still prefer this album over December 1973's Band on the Run and May 1975's Venus and Mars. That's something I know certain Macca fans would say I'm wrong about — but, hey, we each have our favorite jams! Regardless, the U.S. pressings have never been amazing for Red Rose Speedway and finding clean UK pressings is not super-easy on this side of the Pond, so having access to a nice half-speed remaster courtesy of Miles Showell at Abbey Road Studios could be really, really nice indeed. Fingers crossed.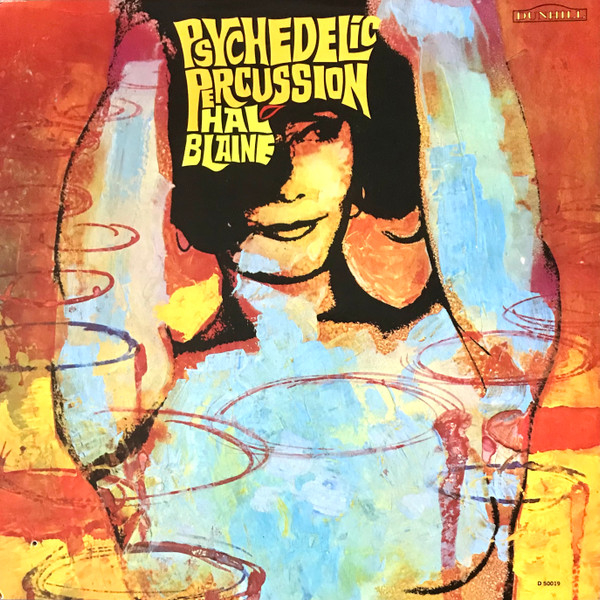 HAL BLAINE
PSYCHEDELIC PERCUSSION
1LP (Jackpot)
Out in the wilds of collecting, finding the solo records of Hal Blaine, a drummer who reportedly played on some 10,000-plus recordings, is remarkably difficult. In all my years of cratedigging, I've only recently found one complete album, 1965's Drums! Drums! A Go Go (which is just so-so), and an empty cover for 1963's Deuces, "T's," Roadsters & Drums. Psychedelic Percussion, originally issued in 1967 on Dunhill Records, is supposed to be one of Blaine's best — or at least his most interesting. The album includes Moog pioneer Paul Beaver (on "electronics") and percussion from the great Emil Richards (who played on Frank Zappa's Lumpy Gravy, among many other albums), so I feel Psychedelic Percussion is bound to be interesting, with Blaine playing everything from gongs and congas to xylophone and organ. Original Psychedelic Percussion copies from collectors' sources can be a bit pricey, so a reasonably priced reissue like this one will be most welcome.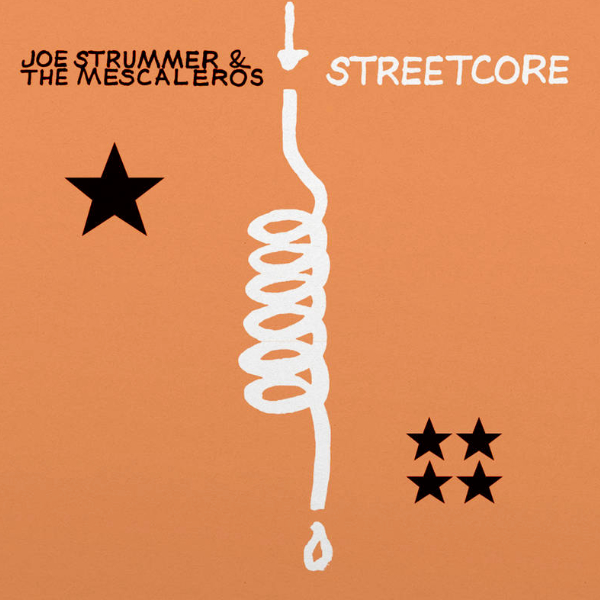 SHORT CUTS
There are some other titles I'm also contemplating getting on RSD 2023, which include Joe Strummer & The Mescaleros: Streetcore (20th Anniversary) (1LP Dark Horse; this is Strummer's fantastic, posthumous October 2003 swan song — something I have had on vinyl since it first came out, but do I need another copy? Not sure yet!); Sigur Rós: Kveikur (2LP Krunk; a June 2013 release I don't have on LP, and now it's being issued on limited edition Sulphuric Yellow vinyl in celebration of the album's 10th anniversary); Prefab Sprout: Steve McQueen Acoustic (1LP Legacy; this one features lead Sprout Paddy McAloon's 2006 unplugged remakes of the band's classic 1985 album that was released in the U.S. as Two Wheels Good).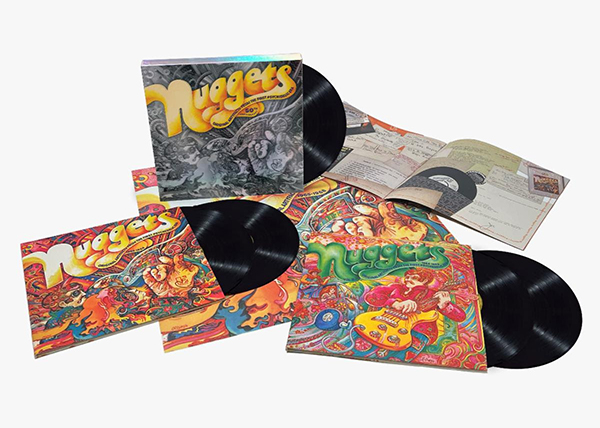 METTLER'S CHOICES
Great selections all, Mark! I'll take one of everything, please and thank you. Naturally, I also have an RSD 2023 wishlist of my own, and I'll be presenting ten of my top choices that don't overlap with any of the ones Mark has mentioned above. I'm also keeping a few other hopefuls off this list and closer to my vest for the time being. ('Fess up — I bet more than a few of you AP faithful might also have some of those semi-hidden RSD gems in mind as well, depending on the scarcity of quantity and/or distribution.) At any rate, feel free to chime in below in the Comments section with your own RSD wishlist items. And, as always — happy hunting, everyone!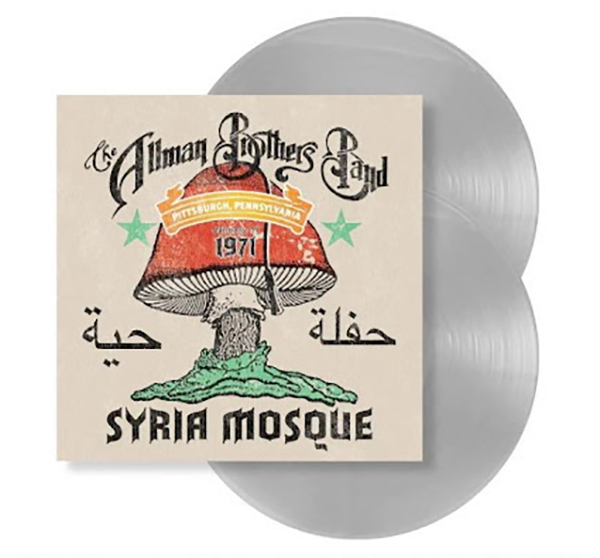 THE ALLMAN BROTHERS BAND
SYRIA MOSQUE, PITTSBURGH, PA – 1-17-71
2LP (Allman Brothers Band Record Company)
The Allmans do the Steel City for the first time, at the outset of 1971 — and, quite fittingly, Syria Mosque is pressed on steel gray vinyl. This concert was recorded direct from the soundboard, and it has been duly restored and remastered for this 2LP set. The original ABB lineup starts this electrifying show on Side 1 with "Statesboro Blues" and wraps up with, of course, a 20-minute "Whipping Post" jam on Side 4. Incidentally, this particular gig took place about eight weeks before the Brothers cut one of the most seminal live albums ever, At Fillmore East.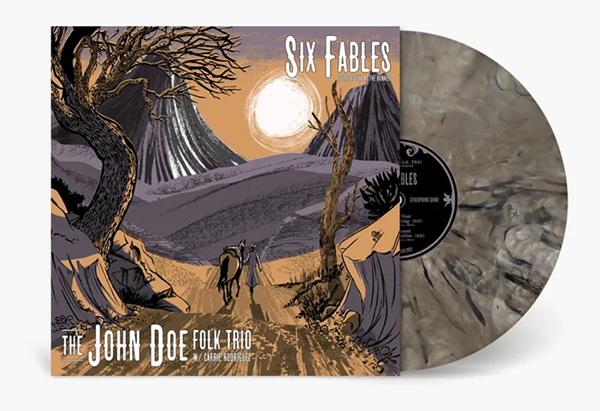 THE JOHN DOE FOLK TRIO
SIX FABLES RECORDED LIVE AT THE BUNKER
1LP (Fat Possum)
Guitarist/vocalist John Doe and his fellow Folk Trio-mates — upright and electric bassist Kevin Smith, and drummer/percussionist Conrad Choucroun — made sure to deliver the down-home goods on Doe's May 2022 studio album, , and these six Bunker cuts prove their three-man mettle for doing the dark-folk thing to a T. Two Bob Dylan covers constitute Side A, while the four tracks on Side B are drawn from Fables. I recently interviewed Doe for our sister site Stereophile (and I'll share that link here once that story is posted), so I can affirm firsthand the iconoclast X co-frontman and solo artiste is a master at making the emotional concepts of loneliness and isolation more appealing than you might expect.
KLARK KENT
KLARK KENT
1LP (BMG)
Look, up in the sky! It's Klark Kent, the long-sought-after 1980 EP that was originally put out on 10-inch green vinyl under an alias for its creator, Police drummer Stewart Copeland — and now it's returning on green vinyl and upped to the full 12-inch format for RSD 2023. The right-side corners of the capital K's on my own die-cut 1980 original (even in its 12-inch protective sleeve) are woefully bent and the vinyl itself is well past its reasonably playable date — it wasn't all that well taken care of to begin with before I got my hands on it, and cleaning it has only helped to a certain degree — so I'm very much looking forward to spinning this one again on new wax. There's also a cool, shall we say, artist identifier on the spine I'm hoping they replicate for this one.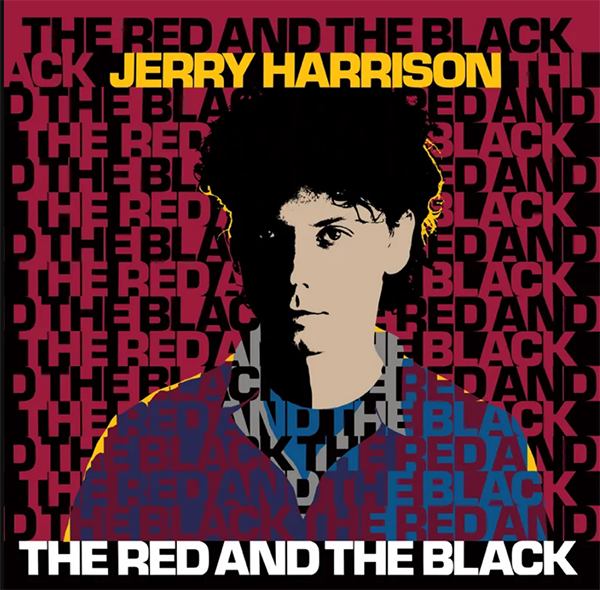 JERRY HARRISON
THE RED AND THE BLACK
2LP (Rhino/Sire)
I never did get myself a copy of this 1981 new-wave funkified solo album from Talking Heads multi-instrumentalist Jerry Harrison on vinyl, so I'm quite intrigued to hear how it plays out over 2LPs. This edition was recut from the original tapes and includes a bonus LP of previously unreleased outtakes and alternate mixes. Color me intrigued, to say the least. My one addendum/request here — can the reissuing powers that be slate an updated vinyl edition of Harrison's January 1988 solo project, Casual Gods, for the next RSD in November, or at least RSD 2024?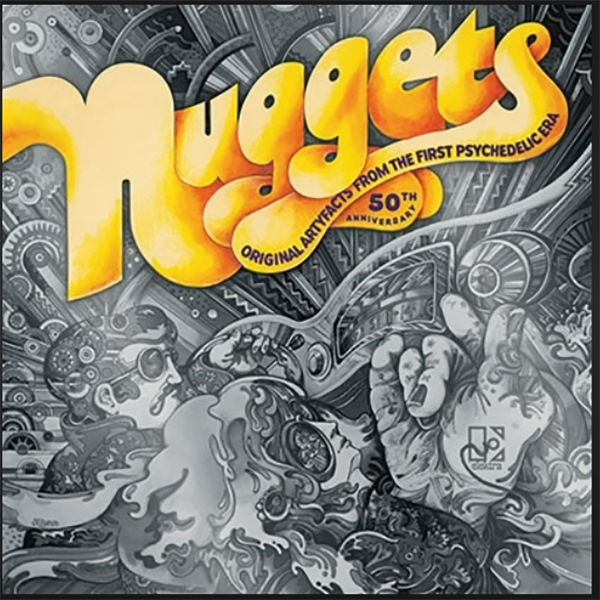 NUGGETS
ORIGINAL ARTYFACTS FROM THE FIRST PSYCHEDELIC ERA, 1965-1968
5LP (Rhino/Elektra)
Nuggets is one of my personal favorite compilation multidisc LPs of all time, and I suspect it might be one of yours as well. The stats are these: Originally released in October 1972, Nuggets centered on the first gen of American psychedelic and garage bands. Lenny Kaye (a.k.a. the guitarist for Patti Smith Group) compiled the 27 tracks on the original 2LP set under the supervision of Elektra Records' founder Jac Holzman. Both gentlemen are involved in this 5LP 50th anniversary edition that expands the original by 42 additional tracks, including some songs left off the 1972 release as well as adding some tracks Kaye selected for a second Nuggets volume that was never issued. This collection also contains new liner notes and artist bios written by Kaye. Needless to say, the expanded 5LP Nuggets box set is one of the most essential "artyfact" releases on this RSD, imo.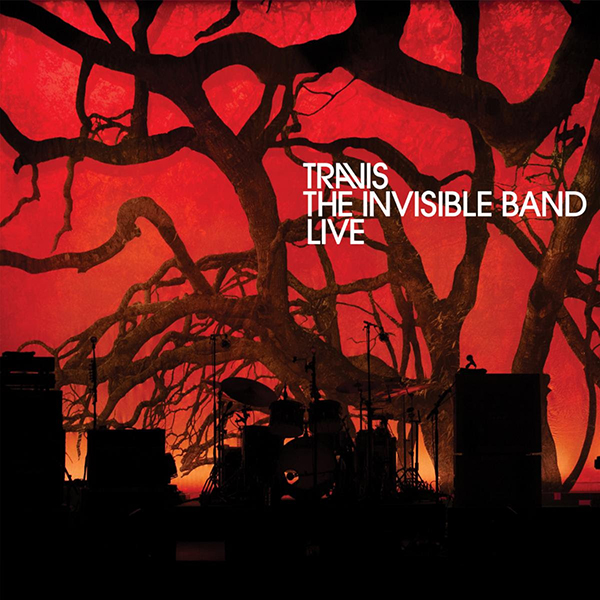 SHORT CUTS
The second tier of my Top 10 RSD 2023 choices include Tori Amos: Little Earthquakes – The B-Sides (1LP Rhino/Atlantic; singles and rarities that were released in conjunction with Amos' career-defining January 1992 Little Earthquakes album, with "The Pool" and "Sugar" being two of my faves of what's included here); Miles Davis: TURNAROUND – Unreleased Rare Vinyl From On the Corner (1LP Columbia/Legacy; four choice cuts culled from an expansive 2007 Sessions box set for Davis's October 1972 space-funk classic, as presented here on sky blue vinyl); Jonathan Richman: Jonathan Goes Country (1LP Craft Recordings; first time on wax for Richman's 1990 Rounder Records venture into the country genre, on what's been dubbed "Red Cowboy Boots" vinyl); Travis: The Invisible Band – Live (2LP Craft Recordings; Scottish alt-rockers do what they do in their hometown of Glasgow in May 2022 during the 20th anniversary tour celebrating their stunning June 2001 album The Invisible Band, on clear vinyl); Yes: Live at Knoxville Civic Auditorium (3LP Rhino/Atlantic; culled from December 2022's mondo 21LP Progeny box set, with the band's prime Close to the Edge lineup doing their uber-progressive thing to the max. In short — Yes, please!).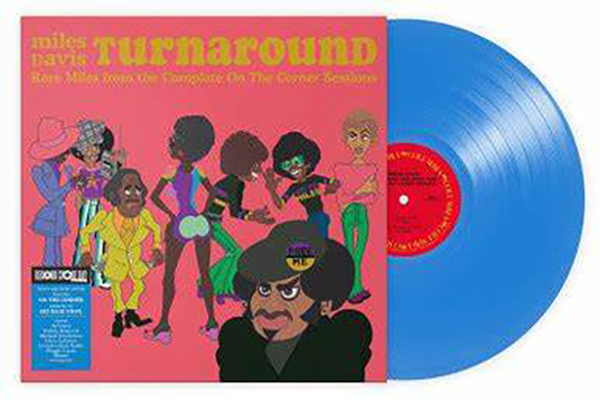 <!- ------------------------------------>