AnalogPlanet in Switzerland Visits HiFiction (Thales TTs, arms, EMT cartridges)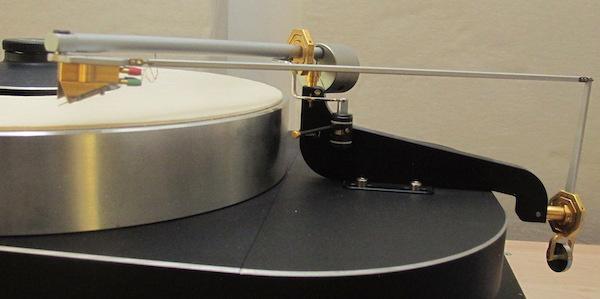 Turbenthal, Switzerland based HiFiction precision-manufactures Thales tangential tracking pivoted pick up arms, battery powered turntables and most recently acquired and now manufactures in-house EMT phono cartridges and a new MC step up transformer.
Founder-owner-designer Micha Huber is a trained watchmaker who applies his skills to making high precision vinyl playback products as you will see in this video shot just before Munich High End 2019 during AnalogPlanet editor Michael Fremer's whirlwind European tour following "Making Vinyl Berlin" at the end of April, 2019.
In this video you'll tour HiFiction's sunny, airy factory, watch the assembly of a top of the line Statement pick up arm and EMT cartridge assembly as well as watch what's involved in precise calibration of an EMT cartridge. At the end Fremer's attempt at adjusting an EMT cartridge's suspension might give you a laugh, but note his steady hands! Two more videos will soon be posted from this tour: a visit to GZ Media in the Czech Republic and Optimal Media in Röbel, Germany. So stay tuned!
<!- ------------------------------------>