AnalogPlanet Tours darTZeel Factory in Geneva, Switzerland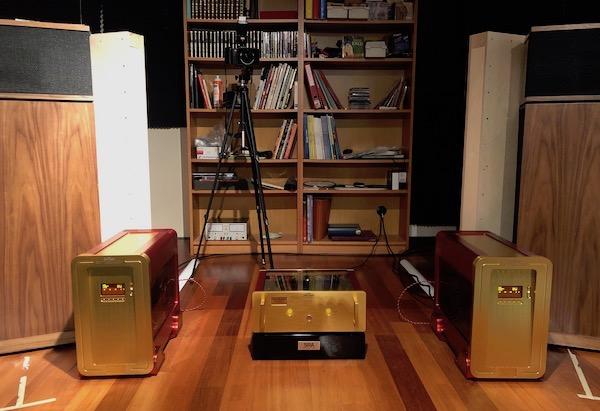 The line is not extensive, but instead each product fills a particular market segment, though all of them occupy the top echelon in terms of both performance and price. The line includes the NHB-18s preamp ("NHB" stands for "Never Heard Before") and the new NHB 468 top of the line mono block amplifiers that replace the similar looking, but somewhat different sounding 458. There's also a stereo amplifier, an integrated stereo amplifier and a streaming DAC.
Visually you will never mistake a darTZeel product for any other manufacturer's (though there are some cheap, Chinese knockoffs that sort of look "darTZeely". If you have to ask the price of darTZeel products you probably can't afford it, though Analogplanet editor Michael Fremer knows a very middle class cop who owns darTZeel. Unlike most purchasers, he save up for a while, but he kept his eye on the prize and got it!
Despite being a very serious manufacturer, Mr. Delétraz does inject some humor into his products. Turn on the preamp and it the screen announces "foreplay". Turn it off and it reads "climaxed'.
In this video you will tour the sophisticated CNC shop where casework is produced and his "cozy" testing, assembly and design facility where each product gets lavished the deserved amount of attention before being crated and shipped off to a lucky owner.
A review of the NHB 468s will appear in Stereophile by the end of 2019.
If you search Stereophile's website under darTZeel founder Hervé Delétraz's name you'll find his multi-part "DIY" story posted in 2000. Since his "DIY" days, Mr. Delétraz has gone on to design and manufacture a series of sonically stunning and visually distinctive high performance darTZeel audio products.
<!- ------------------------------------>