Analogplanet Visits London's Electric Mastering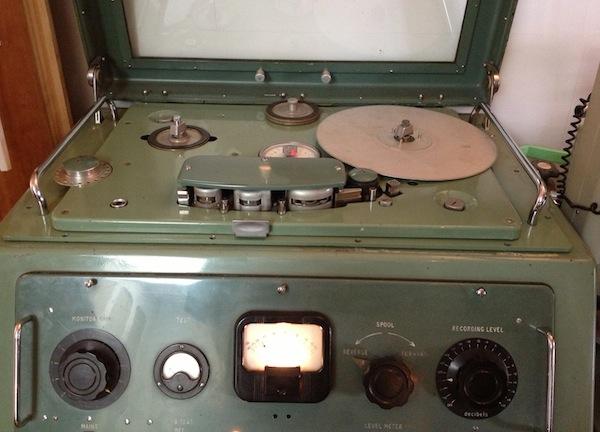 After the Munich High End Show I went to the U.K. on some other business and while there paid a visit to Electric Mastering, the parent company of reissue label The Electric Recording Co. You can read about the company and its reissue of Johanna Martzy's legendary 3 LP EMI set of the Bach Unaccompanied Violin Sonatas. A review of another of the label's reissues will be posted here soon.
Label head Pete Hutchison gave us a quick tour of the restored vintage gear as well as a look at his collection of vintage gear including original Marantz monoblock tube amplifiers, an EMT turntable and Quad ESL-57s—all legends among audio aficionados.
. It was a last minute, unplanned visit so all I had to document the hour was my iPhone but there are some pretty good images of the restored Danish Lyrec and EMI BTR2 tube tape decks as well as the Lyrec/Ortofon all-tube cutting system. A stereo cutter head was installed that day but for the mono reissues a mono cutter head is used of course. Not shown is a solid state board identical to the one used at Abbey Road. It's not used for these all-tube Electric Recording Co. reissues.
<!- ------------------------------------>