AnalogPlanet Visits Turntable Manufacturer Acoustic Signature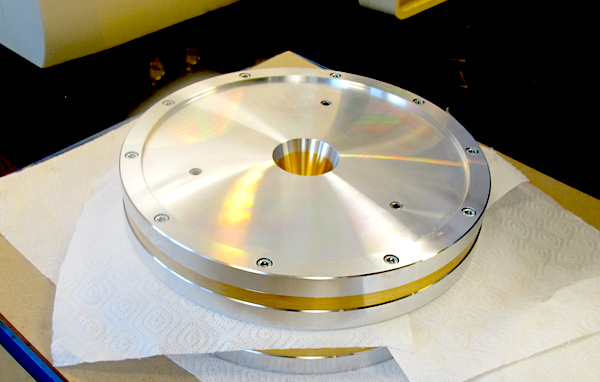 AnalogPlanet visits German turntable manufacturer Acoustic Signature in the company's modern factory located in Süssen just outside of Stuttgart. The vertically integrated company—Germany's second largest turntable manufacturer— owns its own factory, in which you'll see state of the art CNC machinery, "Teutonic" organization and extreme manufacturing and assembling efficiency.
After you watch, you'll understand how the company, which sells high performance turntables, tone arms and phono preamplifiers in approximately 30 countries, manufactures almost a dozen different turntable models priced from approximately $1000 to $130,000 and multiple tone arm models in 9", 10" and 12" editions, all designed and manufactured "in-house".
The company's 25 employees all get company cars, with all associated costs covered. While the owner is a generous man who wishes to take good care of his workers, he's in part motivated by area competition for skilled machinists who are in heavy demand in and around Stuttgart, one of Germany's most important automobile manufacturing centers.

SPONSORED VIDEO
<!- ------------------------------------>