Analogplanet.com Editor To Participate in CUNY Graduate Center Keynote Event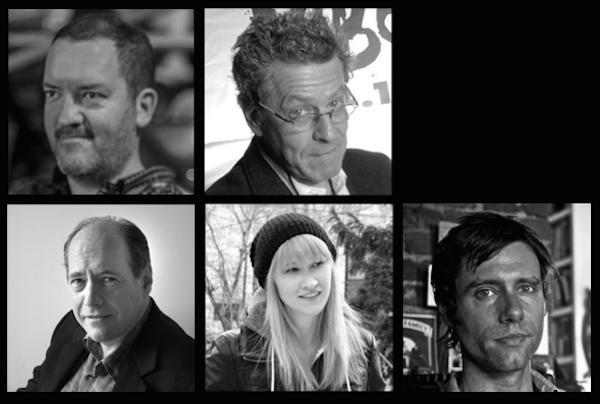 Analogplanet.com editor Michael Fremer was recently asked by noted jazz authority and author Gary Giddins to participate in a panel discussion at the City University of New York (CUNY) about (what else?) record collectors generally and 78rpm collectors specifically. I explained that I'm not an authority on 78s but was told that my insight would be welcome on record collectors generally and I was encouraged to say "yes" so I did.
If you going to be in New York City on the evening of October 1st, please consider attending. It's free, but you'll need a reservation. See the information below.

Last Kind Word Blues: On Collecting and the Vanishing History of American Music

Wednesday, October 1 / Elebash Recital Hall / 6:30 p.m.


If music by influential backwoods blues artists only exists on archaic media, what's to stop it from disappearing? Are 78rpm-record collectors just obsessed eccentrics, or are they cultural conservators, keeping strains of American music alive? How do the desire to find and own antique objects and the need to archive our musical heritage intersect? This event will focus on the difficulty of obtaining and preserving the nation's rural music traditions, particularly jazz and country blues of the 1920s and '30s. Participants include Michael Fremer, editor of analogplanet.com; Amanda Petrusich, author of Do Not Sell at Any Price: The Wild Obsessive Hunt for the World's Rarest 78rpm Records; Nathan Salsburg, curator at the Alan Lomax Archive; Sam Stephenson, author of numerous books, including The Jazz Loft Project. Moderated by Gary Giddins, director of the Leon Levy Center for Biography at the Graduate Center.

 Free, Reservations Required 
CLICK FOR MORE INFORMATION & RESERVATIONS
For more information, or assistance with reservations, call GC Public Programs at 
212-817-8215.
THE GRADUATE CENTER | 365 Fifth Avenue (at 34th Street)
Support the Graduate Center
Graduate Center Home | More Graduate Center Events
Email Preference | Privacy Policy

<!- ------------------------------------>