AnalogPlanet's Top LPs of 2022, Part II: The Best New Releases of the Year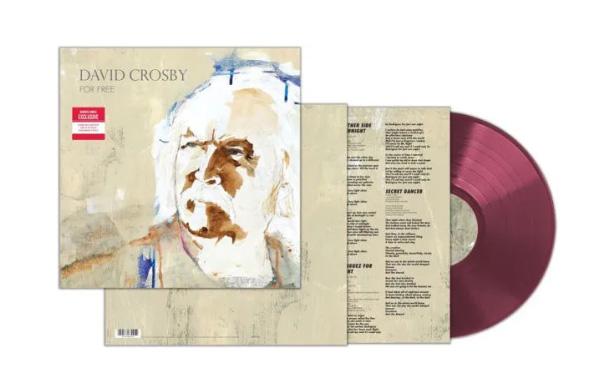 Last week, I recounted how AP editor Mike Mettler's request to come up with a list of my Top 10 vinyl releases of 2022 has been harder than I imagined it would be. Paring down all the vinyl releases I'd listened to in 2022 into a list of just 10 choices? There are, of course, no "right" answers to this challenge, but my scenario is unique in that there are plenty of 2022-released recordings I have simply not yet had the opportunity, time, or space to listen to and/or review, many of which are excellent in their own right. [And, as I also noted here myself last week, I continue to relate to those latter sentiments!—MM]
To make this task a bit easier, I set some parameters for myself, wherein I chose to consider a) the significance of the release, b) the quality of the music, and c) the quality of the pressing and packaging overall. With all that in mind, the following is the second half of my Top 10 LPs of 2022, this time focusing on new releases that include some artists you may be familiar with from the classic rock era, plus some newer artists in soul jazz, progressive R&B, world music, and vocal jazz.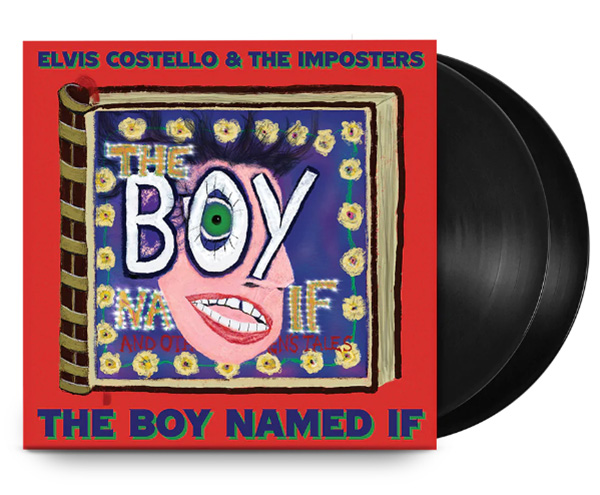 5. ELVIS COSTELLO & THE IMPOSTERS
The Boy Named If. Capitol.
This great, hard-rocking Elvis Costello & The Imposters album was just what some of us needed to make it through 2022! Elvis delivered a kicker of a record at the beginning of the year — one full of hooks, riffs, and most importantly, a driven sense of purpose. The album became an instant favorite, made even better when I got to see Elvis & The Imposters perform some of this material live on tour this past summer.
As a fan of Elvis pretty much from the beginning of his career (I got onboard in 1978 with This Year's Model), I was taken with how The Boy Named If seems to double as a handy sampler of the many musical flavors Elvis has explored over the years. This is all conjecture, but many of the songs seem to echo earlier tunes, something that is really not an easy thing to pull off as a songwriter — i.e., new music that references the past without sounding like a retread. I was also happy as the opaque-purple 2LP pressing I took a chance on buying actually sounds pretty sweet, and both discs are quiet and well-centered. Elvis' inspired singing, songwriting, and his fine guitar playing combine here with the brilliant backing of his band The Imposters to make The Boy Named If a total winner.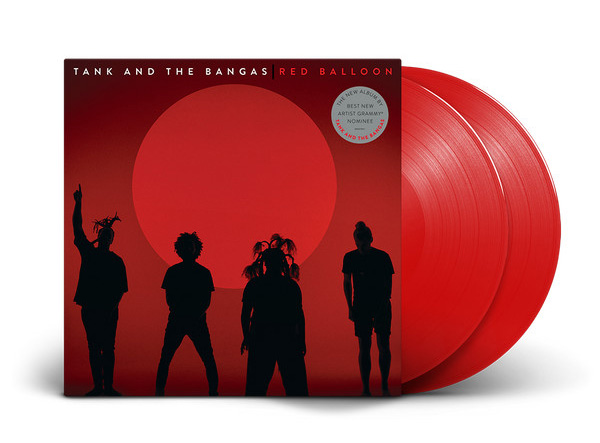 4. TANK AND THE BANGAS
Red Balloon. Verve Forecast.
This amazing, fascinating, inspiring, and wondrous progressive group from New Orleans gleefully mashes up their influences — soul, R&B, hip-hop, funk, jazz, rock, pop, and poetry — without fear, creating a sumptuous feast for the ears. I became an instant fan after seeing them at The Monterey Jazz Festival a few years back. On record and onstage, they remind me of no less than Frank Zappa at his finest, delivering plenty of melodies and surprising changeups, with the band turning on a dime like James Brown's well-oiled backing bands. And they just keep getting better and better — which is really saying something, as they were fantastic to begin with!
The group continues to wow and impress with each new release, and their latest album, Red Balloon (their second on Verve Forecast), has been nominated for a Grammy Award (as was its predecessor, 2019's Green Balloon). Red Balloon delivers at times a classic '70s soul R&B feel — tracks like "Mr. Bluebell" and "Why Try" break out vintage Stevie Wonder vibes, presented through the band's prismatic, 21st century looking-glass perspective. "Stolen Fruit" is a gorgeous affirmation of life that feels kind of like if Stevie Wonder was backed by a group like Earth, Wind & Fire. Betwixt and between, there are fun, rap-like moments like "Big," "Oak Tree," and "Anxiety," which can all be pretty trippy (in a good way). Listening to Red Balloon is almost like tuning channels between different radio stations at times, which makes for a fun and engaging listen that keeps you on your toes (which you may find are usually tapping or dancing as you do so, by the way).
If you decide to purchase Red Balloon, I recommend going for one of the deluxe editions that spreads the album's 15 tracks over three sides on 2LPs, which no doubt gives the music more room to breathe in the mastering stages. (There is a 1LP version available that might be a bit more compressed-sounding.) The red vinyl deluxe edition also comes with a bonus track. Either way, Red Balloon is a 21st century magical mystery tour worthy of your exploration.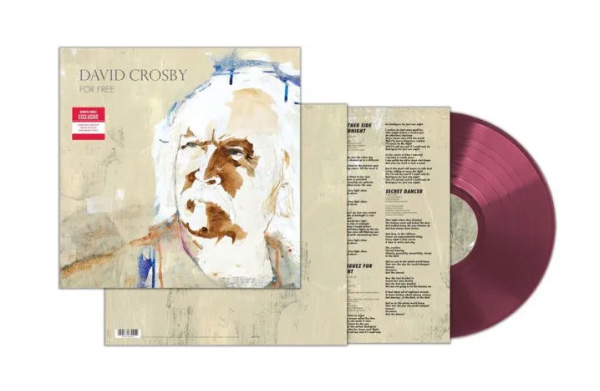 3. DAVID CROSBY
For Free. BMG.
This living legend's most recent studio album was initially released digitally in 2021, but the vinyl edition came out in 2022. For Free is indeed a fine record, continuing this masterful songwriter/guitarist/vocalist's late-period renaissance. If you haven't been following him of late, David Crosby has been putting out some of the best music of his career over the past 20 years, and I can attest, having seen him live in concert in 2017, that his voice is still in fine form. [Editor's note: Mark rechecked his ticket stub for the Croz show and realized it took place in 2017 and not 2014 as originally posted, so the year has been duly revised here in the text—MM]
For Free is melody rich and harmony rich, revolving around a sweet blend of acoustic pop and jazz flavors, and at times reminiscent of no less than Joni Mitchell (whose 1968 self-titled debut album Crosby produced, as some of you may know). It is not surprising the title track here is a cover of Joni's classic tune of the same name. It is also no secret that Crosby's favorite band these days is Steely Dan, and one of the album's new songs — "Rodriguez for a Night" — was actually co-written with Dan co-founder Donald Fagen. It feels like a lost classic Dan tune, replete with punchy horns, tight harmonies, and a stinging guitar solo. The album-opening "River Rise" features another Dan alumnus, Michael McDonald, on backing vocals, giving the song a classic sound like so much sweet buttercream icing atop the tastiest of devil's food cupcakes.
I purchased the opaque fruit punch color vinyl edition of For Free at Barnes & Noble, and was pleased to find it sounding perfectly fine, well-centered, and quiet. This is a lovely recording.
[Hmm, sounds like Mettler should interview Crosby for a post on AP in the near future — and I've recently done just that! Stay tuned for that post, coming soon!—MM]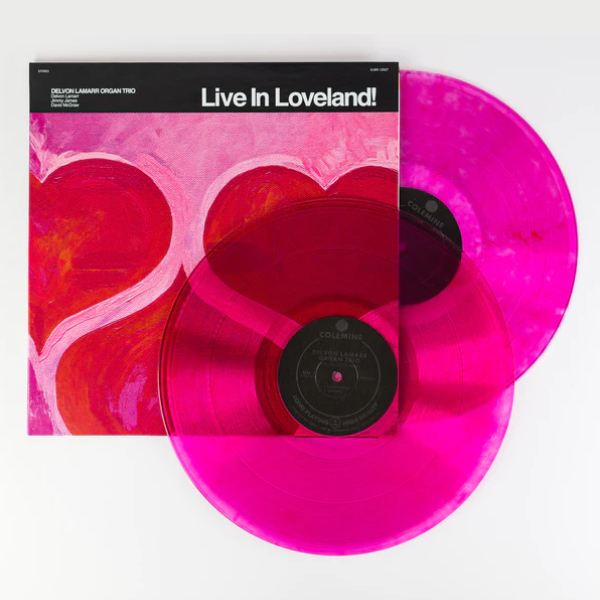 2. DELVON LAMARR ORGAN TRIO
Live in Loveland! Colemine Records.
This was an essential Record Store Day release this year, capturing a sweet, hour-long, live-in-the-record-store set by this great, rocking, funky-soul jazz organ trio from Seattle. Pressed on beautiful —and happily quiet, and well-centered — pink translucent vinyl and spinning at 45rpm, Live in Loveland! smokes. The album delivers deep Hammond organ tones, killer grooves, and some sizzling electric guitar and keyboard solos. Some of my favorites here include sweet covers of James Brown's "Ain't It Funky" and Curtis Mayfield's "Move on Up."
You can still find this edition in stores, if you look around a bit; it is also available on the Colemine Records site. Also, don't hesitate to pick up the band's latest studio release, Cold As Weiss, which is another fine slab of swinging, organ-driven funky groove jazz, also released in 2022.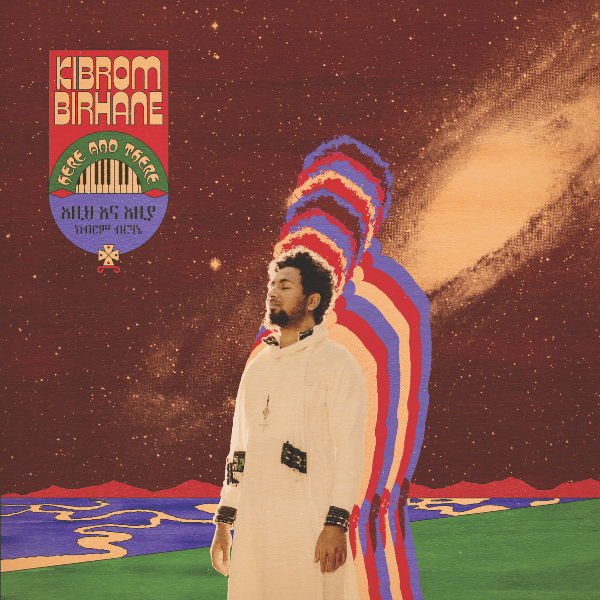 1. KIBROM BIRHANE
Here and There. Flying Carpet.
This indie release by a new artist who l learned about from several friends and record store folks who were recommending it highly was one of 2022's pleasant surprises. I bought the album blind without even hearing it first, and I was not disappointed. Don't let the "indie" designation sway you — Here and There is produced to a very high standard, and it's presented in a vintage-style, thick cardboard gatefold jacket — a 2LP set — with high-quality graphics. The standard-weight vinyl is dark black, well-centered, and quiet. You don't always get this kind of experience from an "indie" release."
What does Kibrom Birhane's music sound like, you ask? Well, Kibrom's site sums it up best: "In this album, Kibrom has woven Ethiopian Jazz, East-African Funk, Spiritual, and Soul Jazz with Psychedelic threads into a rich tapestry of musical colors." The passionate, mood-setting music on Here and There is both introspective and uplifting, funky and grooving, and beautiful, weird, and wooly. I dig it.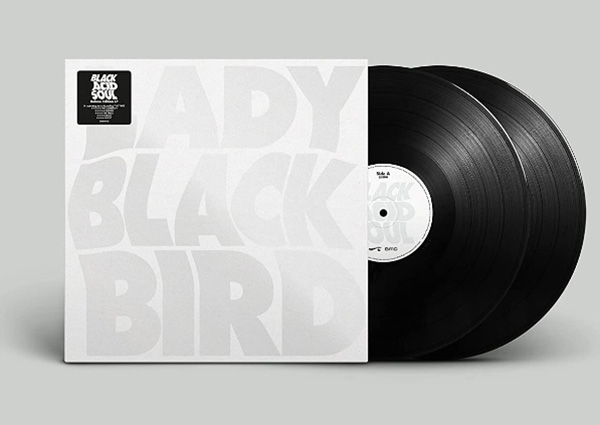 Honorable Mention
Lady Blackbird: Black Acid Soul. Foundation Music.
My hands-down favorite vocal jazz album of 2021 was reissued late in 2022 as an expanded edition 2LP set. The bonus disc adds numerous remixes and several unreleased songs, some of which I consider essential additions/complements to the original album. For me, the really big standout on this new edition is Lady Blackbird's jaw-droppingly slowwww, utterly beautiful, and achingly spare rendition of "I Am What I Am," which is easily the most powerful version of this song I've ever heard. Originally written for the legendary Broadway musical La Cage Aux Folles and transformed into a dance floor anthem by Gloria Gaynor in the early 1980s, Lady Blackbird's tremendous rendition presents her Nina Simone-like vocals backed by the sparest of acoustic piano and bass. And that is all that is necessary to deliver such a tour de force. Lady Blackbird's voice and interpretation of the song will take you to another place. Take a few parts of Billie Holiday, Sarah Vaughan, Gladys Knight, Tina Turner, and Chaka Khan, balance it all with a heaping portion of Nina Simone, and you get Lady Blackbird, one of the most expressive singers I've heard since Patti Cathcart of Tuck & Patti.
This heartfelt, moody, vocal jazz-informed music was wonderfully recorded at Sunset Sound in L.A. The well-centered and quiet black vinyl was mastered by the legendary Bernie Grundman. Lady Blackbird's Black Acid Soul sure has got some strong pedigree happening for a first album by a new artist. A recording of many surprises and riches, I can't recommend Black Acid Soul enough.
(Mark Smotroff is an avid vinyl collector who has also worked in marketing communications for decades. He has reviewed music for AudiophileReview.com, among others, and you can see more of his impressive C.V. at LinkedIn.)
MM's end-of-year AP postscript: And that's a wrap on 2022, the Year in Vinyl Review! Mark, myself, and a few other select, highly knowledgeable analog-centric writers will be reviewing many, many more new and archival LPs and vinyl box sets/reissues galore in 2023. Until then, we here at AnalogPlanet wish that each and every one of you have a safe and healthy New Year — and, lest we forget, happy listening, everyone!

<!- ------------------------------------>