Andover Audio Drops Price on SpinDeck Belt-Drive Turntable, Partners With Vinyl Moon for Free Month Option in Subscription Series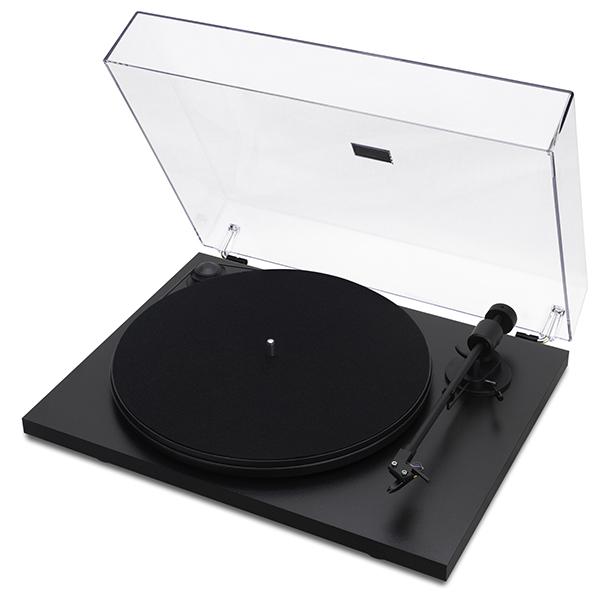 Andover Audio is pleased to announce a price reduction for its SpinDeck belt-drive turntable, and we're equally pleased to share it with you. Exclusively designed for Andover by Pro-Ject, the SpinDeck now retails for $199 (its previous pricetag was $329, so this is a price reduction of 40 percent), and it is available for purchase directly on the company's site, as well as at participating dealers.
The features FAQs are these: SpinDeck's tonearm comes with a pre-set counterweight and pre-mounted Ortofon Custom OM-5e cartridge. The main chassis of the 'table is made from engineered particleboard. Housed underneath the chassis is an ultra-quiet synchronous motor with a silicone belt that drives a low-resonance platter made from MDF.
An AC-powered motor control effectively minimizes unwanted vibration. The main platter bearing consists of a stainless-steel spindle and a bronze bushing with a Teflon bottom. Color options are black (as seen above, at the very top of this story) and white (as seen below).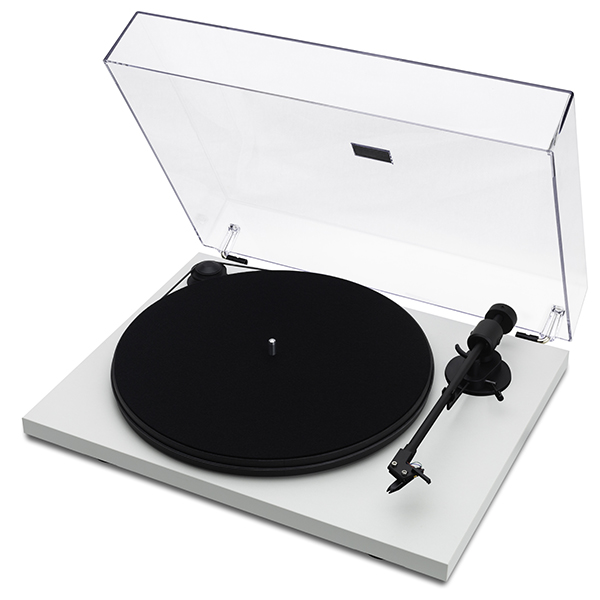 For those of you who many not know, the Andover team is led by former Cambridge SoundWorks General Manager Rob Mainiero, and the team is comprised of a group of audio experts and veteran engineers hailing from the likes of Acoustic Research, a/d/s/, Advent, Apogee Acoustics, Advent, Harman, Bose, and other top-shelf companies.
Additionally, Andover has also partnered with Vinyl Moon to offer a free month option in the company's subscription series for anyone who buys a SpinDeck and/or other Spin series gear between now and December 1.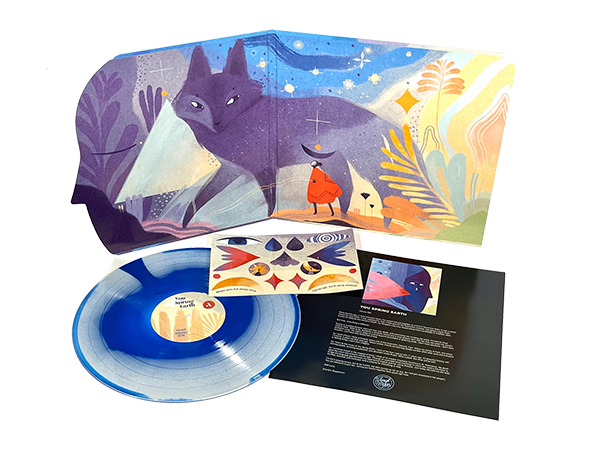 More specifically, Andover customers who purchase any Spin series model — i.e., the aforementioned SpinDeck, as well as the SpinBase, SpinStand, SpinSub, and/or the Max versions of these products — are eligible to receive a free month coupon code redeemable at the company's site when signing up for either a three-month or one-year VM subscription plan.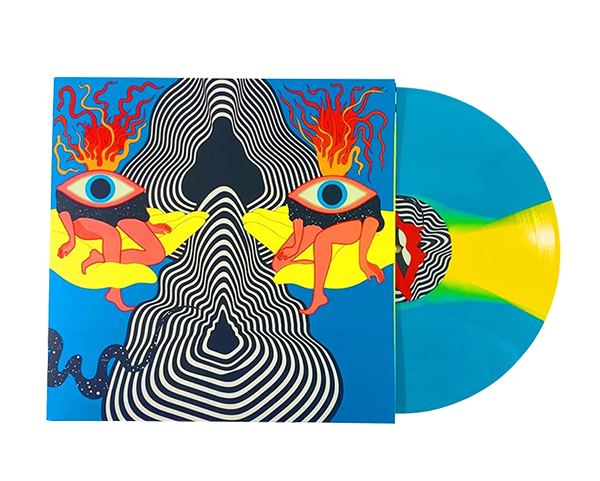 If you're not familiar with the company, Vinyl Moon calls itself the "only vinyl mixtape club" that combines new music releases with original artwork, every month. Bottom line: If you like collecting, listening to, and/or looking at colorful vinyl as it spins away on your 'table, it just might be worth it to you to give Vinyl Moon a shot.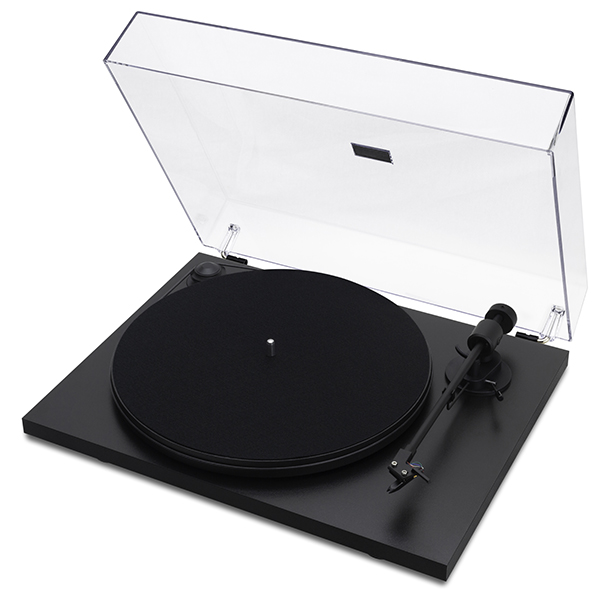 ANDOVER AUDIO
SPINDECK BELT-DRIVE TURNTABLE
($199)
Specs
Speeds: 33rpm / 45rpm (manual speed change)
Speed Variance: 0.8% (33rpm); 0.7% (45rpm)
Wow & Flutter: 0.29% (33rpm); 0.27% (45rpm)
Platter: 0.12 in (300 mm) MDF, with felt platter mat
Main Bearing: stainless steel
Tonearm: 8.6 in (218.5 mm) aluminum
Effective Tonearm Mass: 8.0g
Overhang: 0.86 in (22.00 mm)
<!- ------------------------------------>