Audio-Technica Limited-Edition AT-LP2022 Turntable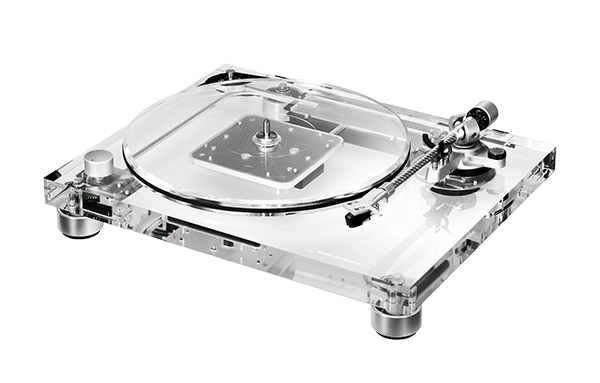 Audio-Technica has been duly celebrating their 60th anniversary for the balance of the past year, and we would be remiss if we let another week go by without highlighting one of the fine limited-edition products they've introduced in celebration of that milestone — namely, the AT-LP2022 turntable that sports quite the striking transparent clear-acrylic chassis.
This fully manual belt-drive turntable features a limited-edition Shibata stylus and carbon-fiber tonearm, and it also comes equipped with a lightweight AT-HS4SV headshell and 30mm high-density clear acrylic chassis that features the sensor-monitor motor. Playback speeds are adjustable for 33⅓ and 45rpm.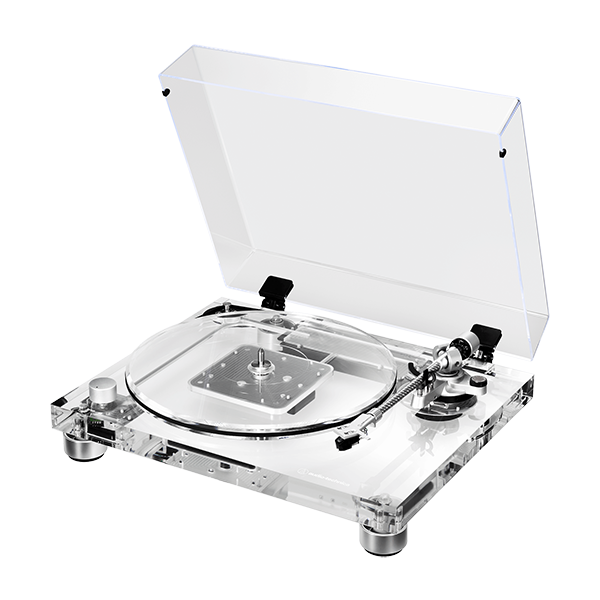 Besides all that, the AT-LP2022 is designed with high-isolation height-adjustable feet to keep the turntable stabilized. The clear-body Shibata stylus is easily interchangeable with the 0.3 x 0.7mil elliptical stylus that comes installed on the included AT-VM95EBK black cartridge. This cartridge is also compatible with any VM95 series replacement stylus. The adjustable vertical tracking angle and dynamic anti-skate control enables the turntable to be used with cartridges of various heights and weights.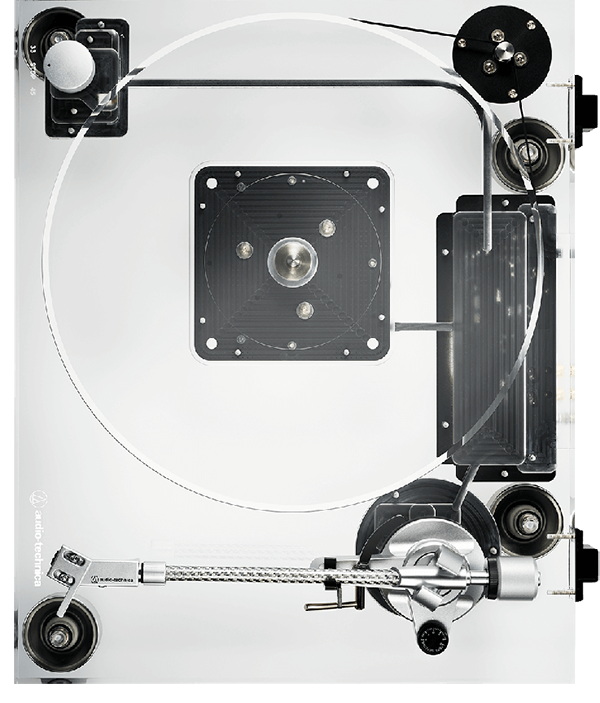 The AT-LP2022 also features dual RCA (male) to dual RCA (male) stereo cable, a 45rpm adapter, and a removable hinged dust cover. The SRP for the AT-LP2022 is $1,200.
For more about Audio-Technica, go here.
To find out how to order the limited-edition AT-LP2022 turntable, go here.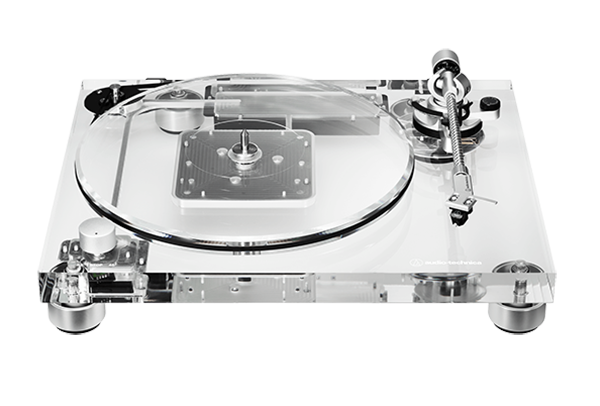 AUDIO-TECHNICA AT-LP2022 TURNTABLE
($1,200)
Features & Specs
Wow & Flutter: <0.15% WRMS (33rpm) at 3kHz
Signal-to-Noise Ratio: >60dB
Power supply: 100 to 240V, 50/60Hz, 0.5A max
Power consumption: 1.8W
AC adapter: 12V, 1.0A
Effective tonearm length: 223.6mm
Overhang: 18.6mm
Tracking error angle: <2.0°
Stylus pressure adjustment range: 0-3.0g
Applicable cartridge weight: 11.5 to 16.5g (including headshell)
Dimensions (w/h/d): 420 x 135 x 340mm (17 x 5.3 x 13in)
Weight: 8kg (18lbs)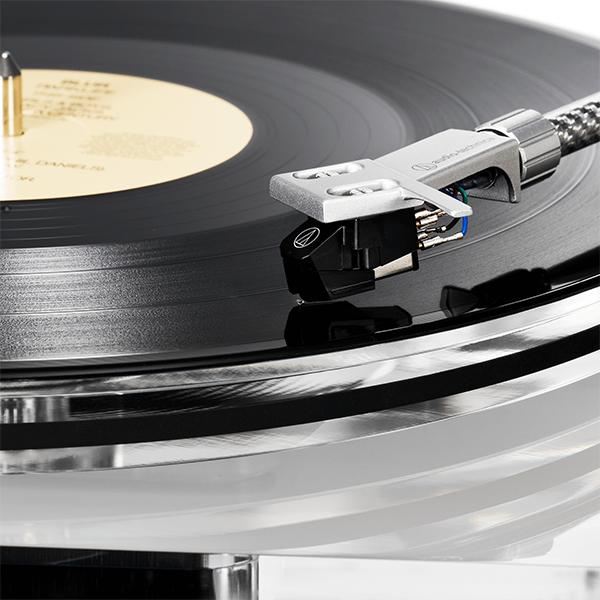 <!- ------------------------------------>