AudioQuest's Small $299 DragonFly Cobalt Offers Stunning Digital Audio Playback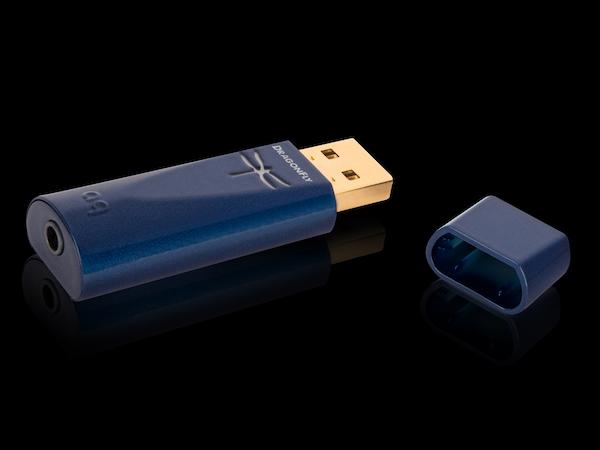 For as long as I've reviewed high-performance audio equipment, I've repeatedly iterated that to bring young people into the hobby, audio manufacturers need to make excellent, affordable, and convenient products. If a product fails any one of those criteria, hundreds of potential audio enthusiasts are turned away and save for a few outliers, hi-fi continues to be a hobby for old, mostly white men.
Thankfully, cable, headphone, and accessory manufacturer AudioQuest seems to have the same viewpoint. Within the past few years, the California-based company introduced the DragonFly line of affordable USB DAC/headphone amp units, starting with the $99 DragonFly Black and going up to their new flagship DAC, the $299 DragonFly Cobalt. Even for the analog enthusiast, it's still essential to have a USB DAC to listen to one's digital files. Despite its small size, the Cobalt fulfills more than I thought possible from a $299 DAC/headphone amp.
Specs & Setup
The plug-and-play Cobalt utilizes an ESS ES9038Q2M DAC chip, an ESS Sabre 9601 headphone amp, a Microchip PIC32MX274 microcontroller, and a 64-bit digital volume control as well as Gordon Rankin's monoClock low-jitter clock technology, all within a USB stick-sized case. It handles PCM files up to 96kHz/24bit, decodes MQA, powers a wide variety of headphones (with an output voltage of 2.1V rms, has an output impedance of 0.65 ohms), and works with most Android and iOS devices. No additional drivers are necessary, but for future DragonFly software upgrades, AudioQuest has the free Desktop Device Manager app (currently, the Cobalt is up to date out of the box). On the device is a dragonfly-shaped LED showing different colors for various sample rates; green for 44.1kHz, blue for 48kHz, yellow for 88.2kHz, light sky blue for 96kHz, and purple for MQA. During my listening, I listened through Audio-Technica m50x's and ran the DragonFly Cobalt using Audirvana (via a free trial) out of a 2012 MacBook Pro using the High Sierra 10.13.6 OS.
Listening
Upon installing the DragonFly, I played, in astonishment, Kid Cudi's secret masterpiece Speedin' Bullet 2 Heaven (Republic 44.1/24 MQA). "Fade 2 Red" had impressive top end air, "Man In The Night" rocked with the appropriate amount of detail, and "Adventures" presented a perfectly spacious soundscape. (And yes, I still think Speedin' Bullet 2 Heaven is an unjustly hated, truly essential masterpiece.) I then moved onto Kanye West's landmark 2004 debut The College Dropout (Roc-A-Fella 44.1/16 files), which equally amazed me. I've listened to this album many times on many different systems but never have I heard it sound this good. I heard elements I'd never before heard; the isolated studio sound of Kanye's voice nearly transported me to the 2003-04 recording sessions for The College Dropout. It's rare for a product to be deserving of this overused cliche, but it seriously felt like I heard The College Dropout again for the first time. The Cobalt is the most accurate-sounding DAC/headphone amp I've heard thus far; many suffer detail loss from an overly warmed sound but the Cobalt is well-balanced.
Even lossy files sound great through the Cobalt. The biggest folder on my computer is, of course, the Kanye folder, filled with both official releases and various lossy leaks. Some of the leaks are shelved yet finished songs, while others are unfinished tracks with masterpiece potential. The finished 808s & Heartbreak-era leak "Never See Me Again" through the Cobalt sounds as full as a lossy file can get, with the song's luscious strings surrounding the spotlit auto-crooned vocals. "All Eyes On Ye," an unfinished song from the aborted TurboGrafx16 album, isn't a great recording but all things considered, the 128kbps MP3 sounds surprisingly decent.
The AQ does other genres well too: Miles Davis' In A Silent Way (Columbia/Legacy 176.4/24 files) presented tight bass, an extended and open top end, and smooth midrange yet still maintaining the album's mysterious vibe. Lana Del Rey's Norman Fucking Rockwell! (Polydor 44.1/16 files), one of the decade's most analog-sounding digital productions (as well as one of this year's best albums), places Lana's delicate vocal performances front and center while still revealing the sometimes minimal instrumentation's intricacies. (Side note: any fan of the early 70's Laurel Canyon sound will love parts of this record. In many ways, it's the modern equivalent of Joni Mitchell's Blue, with a couple of thrown in filler tracks.) The DragonFly Cobalt's only shortcoming is that it isn't quite as dynamic or explosive as other DACs I've used, but at least for my listening purposes, its other strengths mostly make up for this issue.
The other USB DAC/headphone amp I have is the original crowdfunded Zorloo ZuperDAC, which I believe retailed for $70-80 upon release. It uses an ESS 9018K2M DAC chip and an ES9601 headphone amp, and while a bit warmed over, still sounds better than a computer's internal DAC. I compared the Cobalt and the ZuperDAC using Frank Ocean's "Thinkin' Bout You" (from channel ORANGE, Def Jam 44.1/16 files), first listening through the former. The DragonFly sounded alive, as if I was within the music, while the ZuperDAC sounded flat and lifeless as if I was a distracted observer from the outside. The ZuperDAC is useful and decent for the price, but it simply pales in comparison to the DragonFly Cobalt.
Conclusion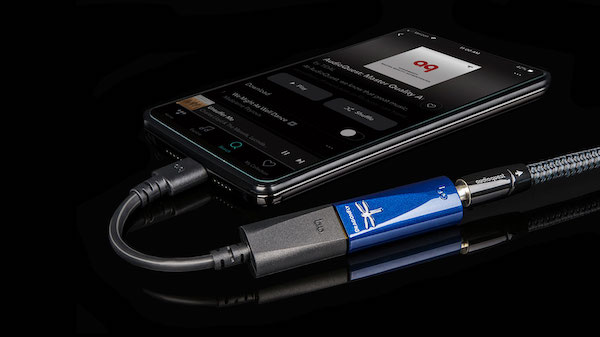 Don't be at all deceived by the AudioQuest DragonFly Cobalt's small size. A steal at $299, its smooth bass, plentiful top end air, and stunning detail make for a very enjoyable, if not the most dynamic listening experience. In addition, its convenience could attract a younger generation of yet to be audiophiles while simultaneously pleasantly surprising the older, experienced audiophile. To anyone looking for high quality, convenient, and affordable listening, I strongly recommend the DragonFly Cobalt for its shockingly great price-to-performance-to-portability ratios.
<!- ------------------------------------>