AXPONA Gear Preview: Luxman Announces New Flagship PD-191A Turntable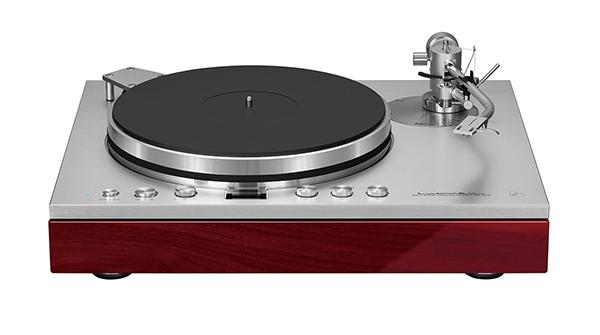 We're very much looking forward to all the new analog gear expected to be shown at this year's AXPONA at the Schaumburg Hotel and Convention Center in Schaumburg, Illinois from April 14-16, and Luxman has already given us an advance taste by letting us know they'll be introducing their brand-new flagship PD-191A turntable at the big show.
The stats are these. The Luxman PD-191A turntable is said to incorporate an all-new tonearm, drive system, record mat, and PWM/PID rotation-speed controller. The company's underslung chassis design with 15mm aluminum top plate and 5.2kg aluminum platter are among the other key features of this formidable new, vintage-looking 'table.
The included, "completely new" LTA-710 tonearm — which, according to Luxman president Jeff Sigmund, was developed with Japanese analog audio specialists SAEC — features a vertical knife-edge bearing that delivers "excellent" (their word) initial sensitivity. An effective length of 10in (256mm) purports to minimize tracking error — said to be held from +1.07° to –1.52° — and improve damping against surface vibration.
The static balance LTA-710 tonearm features adjustable antiskating and up to 22mm of height adjustment, allowing for a wide range of phono cartridge options. The supplied Luxman universal headshell sports D.U.C.C. (Dia Ultra Crystallized Copper) wiring that features long copper grains. (D.U.C.C. is a registered trademark of Mitsubishi Cable Industries, Ltd.)
With the understanding that there are those of us who might want to deploy other tonearms with the PD-191A, Luxman also plans to introduce accessory bases for third-party 9in-to-10in tonearms, as well as an external second tonearm base for longer 12in tonearms like the company's cited example, the perennially classic SME-3012.
To maintain constant platter speed, Luxman's sine wave/PWM power supply is said to provide ultra-stable direct current to the DC brushless motor. The PD-191A maintains speed via Proportional Integral Differential (PID) control and programming. The high-performance reference clock for speed correction uses a MEMS (micro-electro-mechanical system) oscillator, and the motor drives the outside flange of the platter through a wide EPDM belt.
The 5.2kg (11.4lb) platter itself requires bearings capable of sustaining extremely high pressure, so Luxman's engineers specified the use of polyether ether ketone (PEEK) thrust bearings and brass radial bearings. Relative to all that, wow & flutter is given as less than 0.04% (weighted RMS).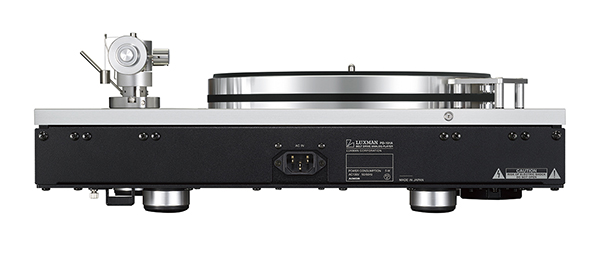 Large rubber isolator feet offer independent height adjustment for the PD-191A. The turntable's underslung suspension structure features the main electrical and bearing components attached to the 15mm thick aluminum alloy top plate. Inside, special rubber damping mounts isolate the chassis from two internal sources of potential vibration — the motor and the power transformer — which are in turn mounted on a 3.2mm metal bottom panel. The PD-191A also offers a vibration-absorbing rubber record mat.
The PD-191A's aluminum platter is precision-machined, resulting in a diamond-cut visual pattern. The rosewood-finished base contrasts with the hairline aluminum top panel, which has a strobe window and separate speed adjustments of 33 1/3, 45, and 78rpm.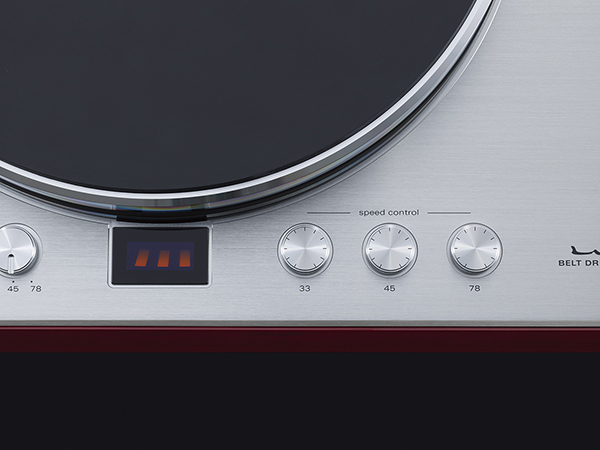 Other features of the PD-191A include a 16mm large-diameter center spindle, supplied EP adaptor, detachable output, IEC power cables, gold-plated AC power input (turned 180°), a flathead screwdriver for rotation-speed adjustment, an armbase removal hex wrench, and an optional acrylic 4mm thick dust cover that incorporates spring and cam support hinges.
The eagle-eyed amongst you may have already seen the Luxman PD-191A make its Japanese market debut last September, but now this top-tier turntable is available for pre-order here in North America. The SRP is $12,495.
For more about Luxman, go here.
To find an authorized Luxman distributor near you, go here.
LUXMAN PD-191A TURNTABLE
($12,495)
Features & Specs
Turntable
Type: Belt drive
Motor: Brushless DC motor with PID control
Material: Machined aluminum
Surface finish: Diamond cut
Speeds: 33 1/3, 45, 78rpm (selectable)
Revolution adjustment range: ±6% (each speed adjustable independently)
Wow and flutter: 0.04% or less (WRMS)
Weight: 5.2kg (platter)
Tonearm
Type: Static balanced, S-shape, universal
Bearing: Concealed vertical knife-edge
Effective length : 256mm
Overhang: 16mm
Tracking-error angle: +1.07° to –1.52°
Applicable cartridge weight: 4 to 11g (including headshell: 17 to 24g)
Adjustable height range: 22mm
Antiskating: 0 to 4g
Main unit
Power source: 230V (50Hz); 115V (60Hz)
Power consumption: 5W
Dimensions (w/h/d): 49 x 128 x 399mm (height given to upper surface of platter)
Net weight: 24.8kg (main unit); 26.4kg (with dust cover)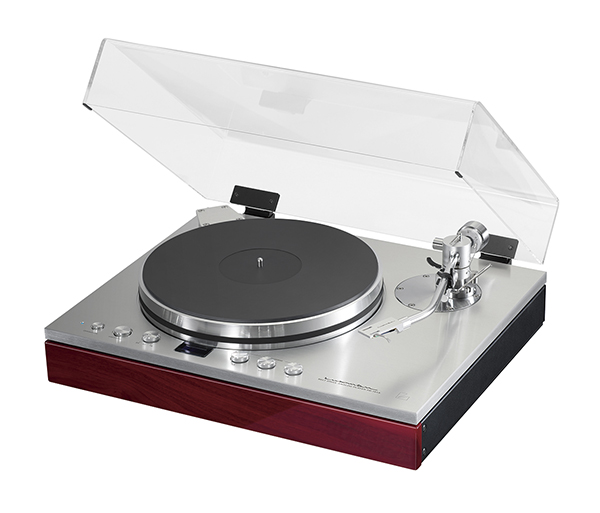 <!- ------------------------------------>