Behind the Scenes at a Chasing the Dragon Direct-to-Disc AIR Studios Recording Session Part 1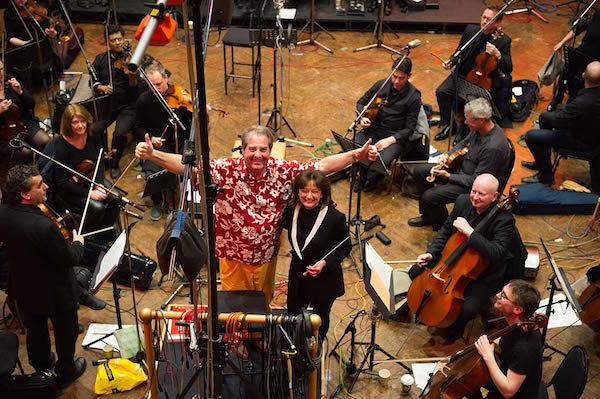 Chasing the Dragon record producer Mike Valentine's business is underwater but he's not complaining.
The reknowned underwater cinematographer's work can be seen in James Bond movies like "Casino Royale" and "Skyfall" as well as in "Star Wars Episode 1: The Phantom Menace", "The Bourne Ultimatum" and dozens of other movies, television series and music videos.
Among Valentine's other passions are music and good sound. His Chasing the Dragon label has so far released four well-received Direct-to-Disk records, including the Grammy® nominated "A Tribute to Ella Fitzgerald" performed by the popular British jazz singer Clare Teal.
Valentine and his wife and business partner Francoise invited AnalogPlanet editor Michael Fremer to attend the February 10th, 2017 recording at AIR Studios in London, of Chasing the Dragon's upcoming new release "ESPAÑA- a tribute to Spain" featuring the music of Bizet, Chabrier and Rimsky-Korsakov.
The embedded video below (best viewed directly on YouTube) provides a behind the scenes look at the pre-recording session preparations and a rehearsal session, the final takes of which in around six weeks will be available on 180g vinyl (Direct-to-Disk) as well as on "binaural" vinyl sourced from a double DSD master. You can already download from the company's website double DSD, 24/192 and 24/192 binaural digital versions, recorded simultaneously with the D2D all-analog cut and here, courtesy Chasing the Dragon, is a link to a 24/192 excerpt of the binaural head recording.
.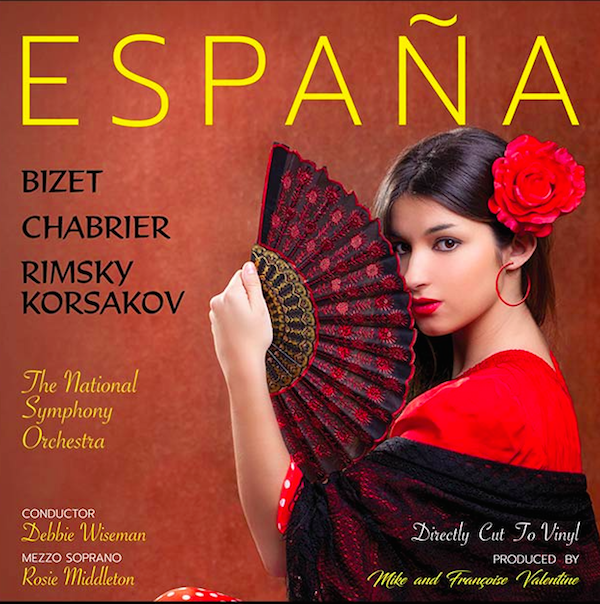 In the video you will "meet" Mr. Valentine and see (and hear in rehearsal) soprano Rosie Middleton and the National Symphony Orchestra. Also in the video are conductor Debbie Wiseman, sound mixer Rupert Coulson and vinyl cutting engineers John Webber and Cicely Balston. The "Ray" referred to in the video is of course veteran cutting engineer Ray Staff who cut the original Ziggy Stardust… back in 1972 and also the recent Bowie vinyl box sets.
<!- ------------------------------------>