Best of Beck: Guitar Iconoclast Jeff Beck's Legacy on Vinyl Reflects an Artistic Vision Like No Other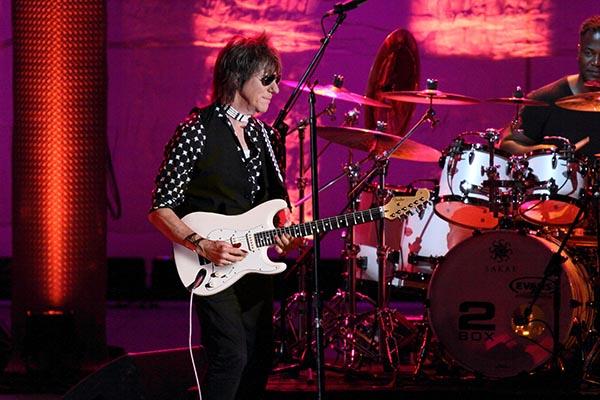 Jeff Beck, an innovative guitarist of the highest order, passed away in his native England on January 10 at age 78, following a brief illness. Beck — who bent notes and wrangled chords like no other guitar player could — made his initial mark as a member of The Yardbirds in the mid-1960s before branching out on his own with the Jeff Beck Group and other ensuing solo ventures. Blow by Blow and Wired, Beck's million-selling instrumental-driven albums of the mid-1970s, merged the finest tenets of fusion, funk, and rock into a genre unto itself that I'm calling Beckism — in turn shaping the template for vocal-less releases by artists of all walks of musical life for years to come. Naturally, the balance of Beck's vaunted recording career can be appreciated on vinyl via LPs and 45s both vintage and new.
Beck's career trajectory is well-documented in the rock history books, music press, and all throughout social media at the click of a search button, so I won't rehash the obvious here. (Ahh, technology.) But as I read through tribute after tribute yesterday online upon hearing the sad news of his passing, I also marveled at how a number of Beck's peers and fellow guitarists alike described his playing in painterly terms by deeming him as alternately the Salvador Dali and Pablo Picasso of the instrument. These are indeed good comparisons, since one could say Beck's style was a merger of cubism — creating three-dimensional ideas in a two-dimensional space — and Dadaism, an avant-garde precursor to the surrealist movement wherein the traditional, logical elements of artistic intent were quite literally turned on their heads.
My feeling is to broaden that aural palette connection one step further and describe what Beck did with something I'm calling Beckism. To wit: Jeff Beck created a style unto himself when he burst onto the British rock scene in the early 1960s, and he evolved and built upon it time and again, all the way through his final official recording — July 2022's 18, a collaboration with Johnny Depp now available in 1LP form from Rhino/Atco.
As noted at the outset, Beck is well-represented as an artist on vinyl and 45, both as a titular artist and featured guest, and I'll touch upon a number of his career highlights on wax that you may already have in your own collections that are well worth revisiting (or should be picked up STAT, if you don't have them). I should also note that much of Beck's innovative late-period work — March 1999's Who Else!, 2000's You Had It Coming, and August 2003's Jeff — has yet to see any official vinyl release, so here's hoping the original masters for these key albums (along with a few others) can be properly deployed for high-grade LP issuance sooner rather than later.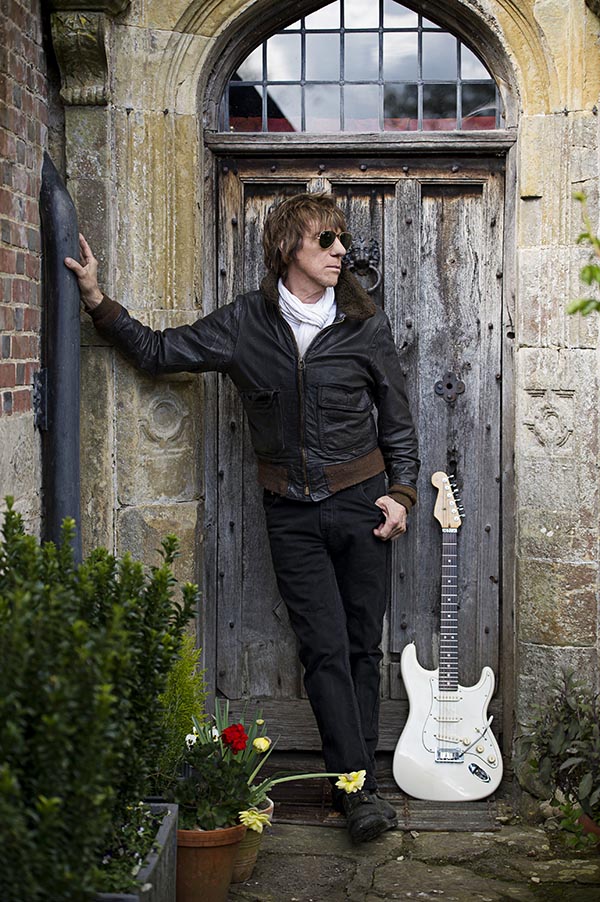 Many of us initially became aware of Beck's playing via his work in The Yardbirds, and I'm no different. Before I went to college in the mid-1980s, I had taken possession (with permission, mind you!) of my dad's completely sleeveless copy of March 1967's The Yardbirds' Greatest Hits on the classic yellow Epic label (the Columbia Pitman pressing, in this case). I placed it in a generic white paper inner sleeve for shelving purposes until I wound up buying a used replacement copy at a record show in Des Moines, for the sole purpose of putting the LP in its right place inside that classic swirling psychedelic cardboard cover (albeit with just a hint of ringwear). I had made sure to faithfully clean my dad's LP to ensure regular playability with minimal, if nonexistent, surface noise and/or skips. (The LP that came with said cardboard outer sleeve was visibly scratched and totally unplayable, in case you were wondering.)
The snarling riff that opens Track 5 on Side 1, "Over Under Sideways Down," is a signature Beck hook if ever there was. Jeff essentially falls out of the track entirely during the verses to let vocalist Keith Relf tell his tale. Note how, in the background, Beck mirrors the extended vowels in Relf's repeated query "When will it end?" during each of its appearances in the track, and how his tone lies on the edge of distortion in the final 30 seconds as Relf recites the song title and its ensuing counter phrase, "backwards forwards square and round," multiple times — both phrases of which, in effect, also describe Beck's playing style. (Incidentally, I'm eschewing the use of commas in either phrase here since they don't appear on the initial tracklisting or single version as such, even though they do show up in subsequent reissues.)
Besides being on Greatest Hits, "Over Under Sideways Down" is available on a June 1966 Epic 45 with a picture sleeve in tow, and it can also be found on July 1966's Roger the Engineer (the proper, given UK album title, as I'm not down with the Over Under Sideways Down title the LP was saddled with in the U.S. and other territories). I never had a decent copy of Roger on LP until I picked up the 2016 Repertoire Records 50th anniversary half-speed-mastered mono edition remastered by Miles Showell at Abbey Road Studios and pressed at Pallas.
Much is made of Beck's thunderous work on The Yardbirds' February 1966 single "Shapes of Things," another admitted favorite of mine — though I give a slight edge to the recast version of the song found as Track 1 on Side 1 of Jeff Beck's solo debut LP on Epic, July 1968's Truth, with Rod Stewart on vocals, Ron Wood on bass, and Mickey Waller on drums. I love the soloing on both versions (essentially playing off itself on the former, and quite Hendrixian-warbly on the latter), but my toppermost moment on the Beck solo version of "Shapes" comes near the very end when Stewart goes falsetto in the final, drawn-out phrase, "make men more sane" (with "sane" getting an added-vowel "eee" enunciation at the very end), and Beck's chordal guitar plinking basically slows its gallop to a full stop before his stereo-panned lightning riffage closes it out. Compare that with the fadeout style of the original Yardbirds ending of "Shapes," which has a decidedly Beatles/Harrisonesque "I Feel Fine"-meets-"Rain" snarl to it.
Speaking of Rod the Mod, in his tribute posting yesterday (January 11, that is), he pointed out Jeff "was one of the few guitarists that when playing live would actually listen to me sing and respond." One of the best, earliest examples of that give-and-take from a studio-recording perspective occurs during Track 5 on Side 2 of Truth, the balls-out cover of Willie Dixon's "I Ain't Superstitious" where Beck's wide-panned wah-wah responses to Stewart's litany of black cat and barking dog neighborhood encounters is a masterclass in vocalist/guitarist push-pull interplay. Incidentally, the direct descendent of this wah-response vibe can be found all throughout the title track to Steve Miller Band's masterful October 1973 album The Joker. (But don't call me "Maurice," ya dig?)
I also asked my esteemed LP lovin' AP colleague Mark Smotroff to chime in with some of his own favorite Jeff Beck moments on vinyl, and he shared the following. "Jeff solo is probably my favorite period of his career," Mark responded, and he then cited four "obvious but legendary" pieces from the man's key mid-'70s period LPs: "Scatterbrain" and "Cause We've Ended as Lovers" (from March 1975's Blow by Blow, on Epic), plus "Goodbye Porkpie Hat" and "Led Boots" (from May 1976's Wired, also on Epic). I concur — though I would add Blow's "Freeway Jam" and Wired's "Blue Wind" into that mix to make it an even half-dozen.
Next, Mark observed — and rightly so — how "collaborations often brought out the best in Jeff's playing," and he mentioned one of them I had essentially forgotten about: "You're the One," from Kate Bush's November 1993 EMI release The Red Shoes, best realized as Track 3 on Side D of the 2LP 2018 Fish People edition pressed at Optimal Media GmbH. Mark's take: "This is arguably my favorite solo by Jeff Beck. It's just perfect, aching, and understated."
Like me, Mark also reveres Jeff's truly sublime version of The Beatles' seminal "A Day in the Life," which initially appeared on George Martin's 1998 In My Life compilation subtitled on the Universal subsidiary label Echo. Beck's guitar echoes the song's Lennon/McCartney lyrical phrasing, engendering you to sing along in your head every step of the way. My preferred moments here are the two instances where Beck goes note-for-note with the way John Lennon ethereally scaled the linchpin phrase, "I'd love to turn you on." The combo Beck/orchestral buildups during these two points in the track are simply breathtaking.

By the way, In My Life isn't the easiest of LPs to wrangle or find truly clean copies of — so, for now, you can enjoy it here below, as culled from 2007's Across the Universe (though it's not included on the 2LP soundtrack). That said, live versions of Beck performing "Life" can be found as follows: a) Track 3 on Side D of Eagle Records' 2008 180g 2LP set Performing This Week… Live at Ronnie Scott's, and b) Track 2 on Side F of Eagle Vision's October 2017 180g 3LP set Live at The Hollywood Bowl.

Me, I had the privilege of seeing Beck perform "A Day in the Life" live with Brian Wilson's then-backing band on October 16, 2013 at the Wellmont Theater in Montclair, New Jersey. I vividly recall leaning far forward in my center-balcony seat during that stunning performance to catch every little detail, riveted in the moment in such a way that only the most transcendent music can do to and for you in a live setting.

I could go on and on in an endless Beckology listening loop, so let me wrap things up with a few more of my favorite tracks, which include: Beck's gnarly solo on the Robert Plant-led cover of "Rockin' at Midnight" (Track 2, Side 2 of September 1984's The Honeydrippers: Volume One EP on Es Paranza/Atlantic); the interplay between Beck and keyboard maestro Jan Hammer playing a Fairlight CMI synthesizer on "Escape" (Track 3, Side 1 on July 1985's Flash LP on Epic); the rev & roll interweaving between Beck, drummer Terry Bozzio, and keyboardist/synthman Tony Hymas on "Big Block" (Track 4, Side 1 of October 1989's Jeff Beck's Guitar Shop LP on Epic); and the elegiac, uplifting joy of Jeff playing "Over the Rainbow" with a 64-piece orchestra (Track 4, Side 1 of April 2010's LP on Atco).

All of the above tracks, along with so many others both well-known ("Hi Ho Silver Lining," anyone?) and lesser-known alike (Rice Pudding," ready to serve) from Jeff Beck's 60 years of recording, tell the story of an artist who only needed to harness the dynamics of sound to get his feelings across on vinyl to anyone willing to listen. The basic fact is this: We will likely never see, nor hear, the likes of Geoffrey Arnold Beck ever again. But what we do have with us are hundreds of his songs on a litany of LPs to choose from to drop the needle on and marvel at his instrumental mastery — and that in and of itself is cause for celebration.

[Want even more Jeff Beck? Read my companion piece over on our sister site Sound & Vision here.]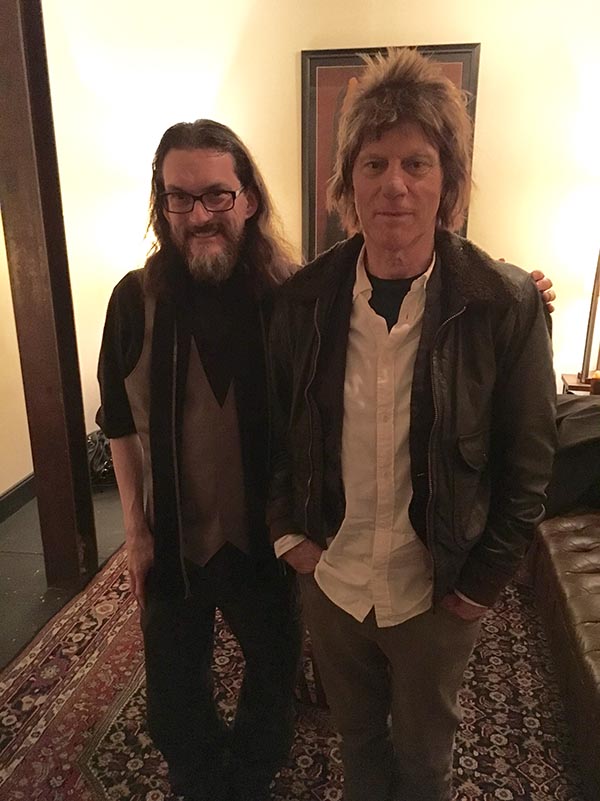 <!- ------------------------------------>