Brinkmann Taurus Direct-Drive Turntable and Optional RöNt Mk III Vacuum Tube Power Supply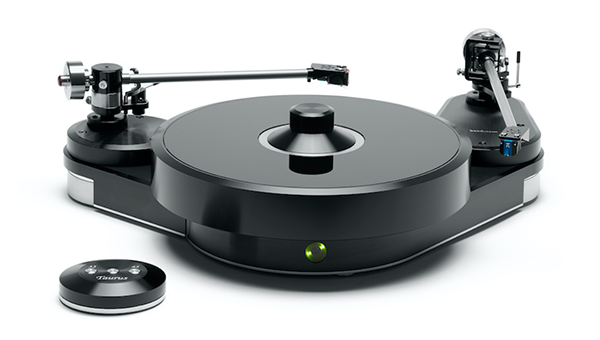 We've always loved the level of craftsmanship that goes into the making and performance of all the various turntables and tonearms that emerge from the mind and hands of Helmut Brinkmann, not to mention just how well they've consistently performed on the bench and in listening tests. While looking through our archives, we soon enough realized that, while we had indeed reviewed Brinkmann's 9.6 tonearm and Bardo turntable and had also gotten inside (so to speak) their Spyder and Oasis 'tables respectively, we had never given any virtual ink here on AP to their Taurus turntable, even though it's been on the market for a while now and has since emerged as one of the German company's best-selling models.
With all this in mind, we felt it was time to give the Taurus its proper due — as well as discuss Brinkmann's recently upgraded, optional RöNt vacuum tube power supply, which is now officially designated as having achieved Mk III status. (More on the RöNt III in a moment.)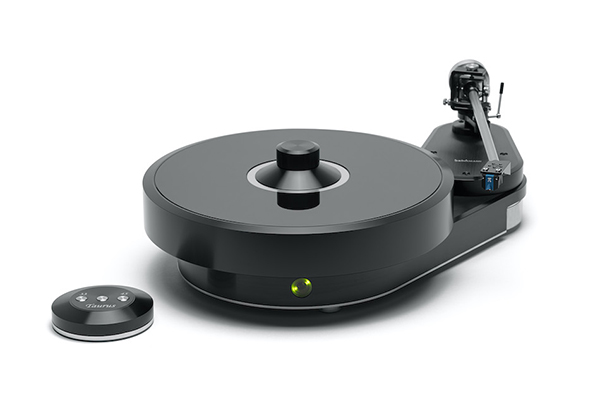 Fact is, "the Taurus accounts for more than 50% of all Brinkmann turntable sales," according to Anthony Chiarella, the company's director of U.S. sales and marketing. Like both the Oasis and Bardo 'tables do, the Taurus features the company's bespoke, magnetic field motor with Soft proportional speed control, as built to Brinkmann's proprietary design spec. Built on a massive 40mm thick Duraluminum chassis inspired by that of the flagship Balance turntable, the chassis of the direct-drive Taurus is said to be "resonance-optimized," and it offers wireless speed selection via an engraved aluminum disc that's intentionally reminiscent of the Balance's hard-wired control.
The Balance 'table wasn't the only inspiration for the Taurus, however. According to Brinkmann, the development of the Spyder and its ability to add or remove tonearms with relative ease is said to have prompted Brinkmann to develop a proprietary collar system that enables the Taurus to easily convert from a one-arm to a two-arm system, and vice-versa. Virtually all tonearms from 9 to 12in lengths are accommodated by the Taurus.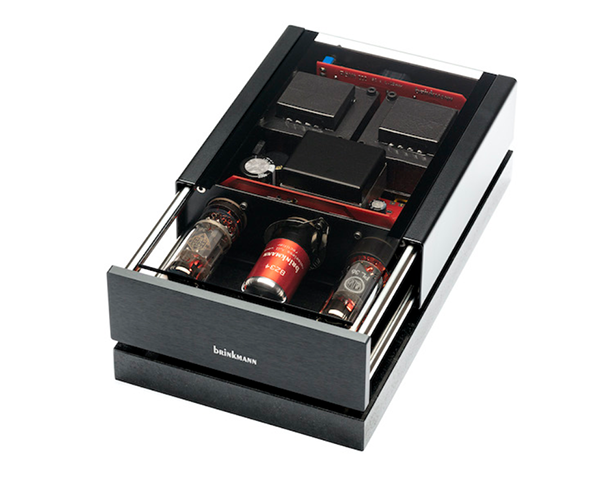 Speaking of the now-current optional RöNt III power supply, Chiarella points out that "one of the highlights of the RöNt III is the new BZ34 rectifier tube simulator, which is a Helmut Brinkmann invention intended to match the sound of a NOS Mullard GZ34 rectifier tube — but with a virtually unlimited lifespan." The BZ34 is available separately for an SRP of $790, and Chiarella further confirms that it will also work with all earlier RöNt models.
Other Taurus specs and features include a 10kg alloy platter with a planar-polished crystal glass mat; a lubricated precision hydrodynamic journal bearing; RCA, XLR, or feed-through keyway for tonearms with 5-pin DIN connectors; a solid-state power supply; a remote control; and a record clamp. The Taurus weighs 22kg in total — with the chassis being 12kg, and the platter 10kg — and its dimensions are 420 x 100 x 320mm (w/h/d). Optional accessories include a granite base and a custom HRS isolation base.
As for all the related costs, Brinkmann has long offered package pricing for various 'table/arm combos, but let's start with the baseline SRPs first. The Taurus itself has an SRP of $16,900, while the optional RöNt III runs $6,990 separately. The RöNt III drops to $4,990 when ordered specifically with the Taurus in lieu of the aforementioned supplied solid-state power supply, for a combo SRP of $21,980. A Taurus package with the company's 10.5 tonearm runs $22,290, while the 12.1 tonearm pack is $22,590. Include the RöNt III in the Taurus 'table/arm combo package mix, and the 10.5 pack ups to $27,280, while the 12.1 pack becomes $27,580. Finally, adding a second Taurus tonearm base with the standard or extended top plate runs an additional $3,490.
For more about Brinkmann, go here.
To find an authorized Brinkmann dealer, go here.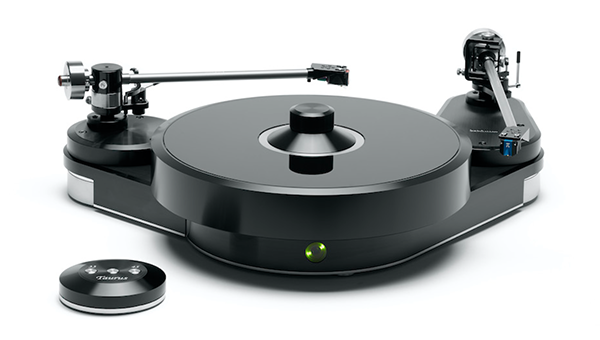 <!- ------------------------------------>