Bulgaria Based THRAX Builds the Döhmann Helix 1 Turntable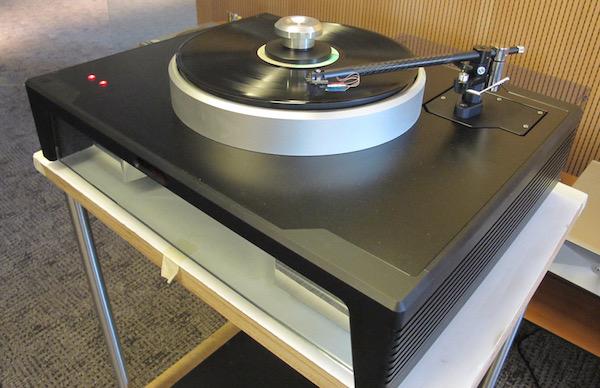 Mark Döhmann designed the Helix 1 turntable in Australia. Frank Schröder designed the unique tone arm in Germany. Both are built by THRAX Audio in Sofia, Bulgaria. This video shows you why.
Here's more on the turntable's unique Minus-K suspension system.
I flew over earlier in the week to see and document the Audio-Union (THRAX) manufacturing facility as the guest of company owner Rumen Artarski.
While here I got to meet with some of his audiophile friends and spent time listening to music on a pair of impressive audio systems augmented by even more impressive record and reel-to-reel tape collections (video will be posted ASAP). I also got to hear the Sophia Philharmonic perform a program of Lalo and Beethoven.
It has been an eye and ear opening trip to a country about which I knew almost nothing but about which I harbored many misconceptions including the state of the country's manufacturing and tech prowess.
<!- ------------------------------------>
| | | | | | | | | | | |
| --- | --- | --- | --- | --- | --- | --- | --- | --- | --- | --- |
| | Equipment Reviews | | The Gruvy Awards | | Blogs | Columns | | Show Reports | | News |