"The Byrd Who Flew Alone: The Triumphs and Tragedy of Gene Clark"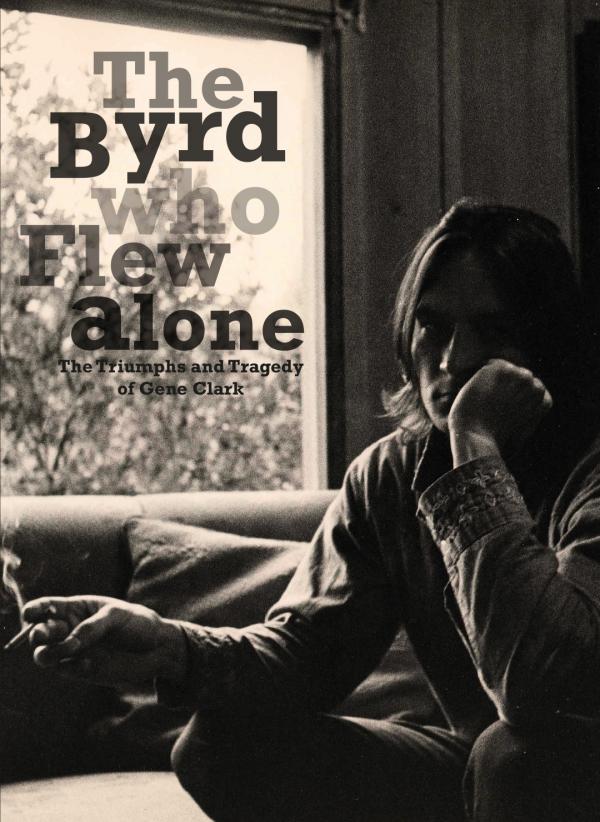 The hindsight gained in the twenty years that have passed since Gene Clark's premature death make obvious both his musical brilliance and his secure place amongst the second half of the 20th century's most important musicians.
Though several significant CD reissues and John Einarson's fine biography "Mr. Tambourine Man" have helped burnish Clark's historical and musical legacy, this appropriately venerating documentary DVD focuses his genius with extraordinary clarity.
Through a well-balanced blend of interviews, photographs and film clips (most of which have never before been seen), the documentary's producers skillfully present Gene's dazzlingly kaleidoscopic yet tragic life in a way that graphically exposes his personal and professional foibles while never losing sight of his all too brief trailblazing musical journey.
Though little video evidence exists of his early days through his time with The New Christy Minstrels, interviews with Gene's family and with fellow musical travelers at the time, including Barry McGuire, effectively tell the story.
An audio clip of "Blue Ribbons", Clark's first real recording, provides evidence of a teenager possessed of staggering vocal and emotional depth.
The segment devoted to Gene's time with The Byrds, obviously a career cornerstone, is perhaps a bit shorter than some might like, but it is astutely produced and proportional to the entire Gene Clark story.
With great reflective insight, David Crosby, Roger McGuinn and Chris Hillman all weigh in on Gene both as a human being and of course as a singer-songwriter who's overall energy, focus and artistry were key elements in the band's exquisite yet unstable chemistry.
The absence here of The Byrds' manager Jim Dickson is unfortunate. His mentorship and guidance was an important part of Gene's career both during his time as a Byrd, and in subsequent years.
Producer and co-director Paul Kendall told Analogplanet that sadly, when the project began, Jim was quite ill and that by the time they were ready to start shooting interviews, he had passed away.
The documentary covers well The Byrds ill-fated 1973 reunion album though there is no mention of the 1970-1971 era tracks "One In A Hundred" and "She's The Kind Of Girl", both of which are considered vital pivot points in Clark's rocky solo career. Hearing them or at least having them discussed would have been useful. But this is a minor criticism of what is masterful documentary filmmaking.
Gene's late '60's/early '70's post-Byrds era was his artistic pinnacle and the documentary provides excellent coverage of his work during that time with Doug Dillard in Dillard and Clark as well as of White Light his Jesse Ed Davis produced second solo album.
The documentary accurately, insightfully and in great detail covers this crucial, somewhat confusing period with a most effective voiceover by musician and historian Sid Griffin.
Several session players including the legendary Lee Sklar help detail the oft-celebrated 1974 No Other album, with a key discovery being audio snippets from producer Thomas Jefferson Kaye.
Paul Kendall commented on the stroke of luck he had documenting this period: "When we were quite advanced with the editing, a package arrived out of the blue from Garth Beckington, who played guitar with Gene on and off during the last ten years of his life. The package he sent contained a real treasure trove of stuff from Gene's Mendocino years —a period that has left little in the way of archive material. There was the video of Gene doing a solo version of "Silver Raven", which is on the DVD, (and) we instantly recognized what a lift that stuff would give to the film. It required a total re-edit of the middle chapters, but I'm sure it was worth it."
The film covers in fairly weighty detail the latter part of Gene's odyssey and his subsequent demise, focusing always on Gene's artistry, which, despite his many self-inflicted travails and calamities, seemed to shine through (albeit sporadically).
Gene's friend and fellow-musician Tom Slocum, whose perceptive commentary is honest, powerful and mindful, is the most profound voice here from this time period.
"The Byrd Who Flew Alone" perceptively and honestly defines a misunderstood and under-appreciated craftsman. It forges in steel both Gene Clark's artistic importance and his greatness as a singer-songwriter during an era that was like "no other".
<!- ------------------------------------>