Can Hagerman Audio Labs' Humbucker Put a Grado Cartridge On Your Rega Turntable?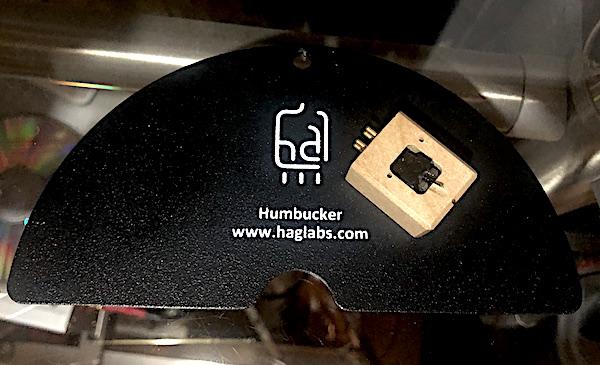 Of course you can put a Grado cartridge on your Rega turntable without
Hagerman Audio Labs'
permission or help, but because of where Rega positions the motors on its turntables, doing that comes at a cost:
hum
.
That's because the motor's low frequency magnetic fields induce in the Grado moving iron cartridges' coils a powerful audible, impossible to shield hum. Hagerman's Humbucker "...employs an entirely different approach, pulling stray magnetic fields from the motor away from the cartridge, instead of trying to block them. This turns out to be so effective you will think sorcery is involved" says Hagerman." "On a Rega P3 turntable with an Opus 3 cartridge, hum is reduced by 15dB," the company claims, which is enough to make a real, audible difference. All you have to do is place the Humbucker as shown in this photo. It's hidden under the platter's mat.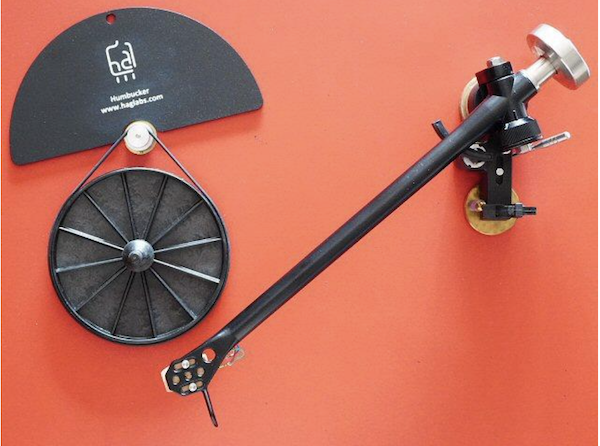 Unfortunately, we didn't have a Rega turntable on hand to use for a review but considering Hagerman's excellent engineering reputation and considering the list price of $49.00 and the current (as of 7/13/2020) sale price of $39.00 for Humbucker, other than hum, what have you got to lose trying one? Grado is making some sweet, yet detailed sounding cartridges lately. With this $49 device, you can check one out minus the usual hum—at least down 15dBs. If you try this, please let us know how well it works. Next time there's a Rega in-house we will too.
<!- ------------------------------------>