Cascade Record Pressing Tour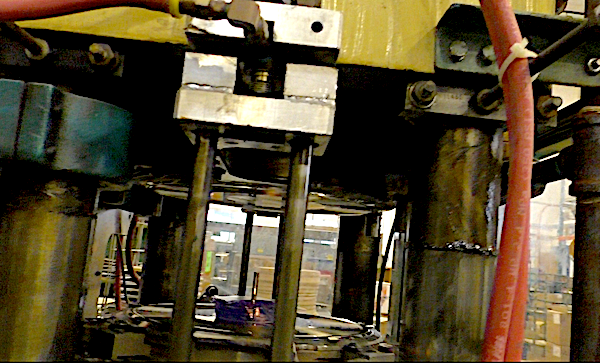 Last year (April 8th 2019) while visiting contributing editor Malachi Lui in Portland, we paid a visit to
Cascade Record Pressing
in nearly Milwaukie, Oregon. For one reason or another the tour video never posted, until now.
Mr. Lui, now 14, has gruesome since last year and did not want to be seen or heard as he appeared and sounded last year so you will see and hear a few oddities in this video tour conducted for us by Jeff Truhn, Cascade Record Pressing's Maintenance Chief.
The pressing plant is located in a small industrial complex in what was formerly a Yellow Pages repository. The presses themselves are Hydramold, made by Tracy Valve in New Jersey and according to Mr. Truhn, are most often referred to as "Miller" presses, after the family that owns or owned the company. The presses, fitted with Hamilton automation, came from Hub-Servall in New Jersey, a pressing plant that became operational in 1970.
As you'll see, Cascade runs a clean, tidy operation that caters mostly to indie bands in need of small runs of fewer than 1000 records, though they've done some big jobs as well. Cascade has but one 180 gram press. The photo at the top shows the press about to close. You can see the spindle on which is the "biscuit" and labels. Above and below, clearly visible are the two stampers.
Enjoy the tour!
<!- ------------------------------------>