Celebrate the Great Charles Lloyd's 80th Birthday With Feb. 14th Multi-Format Box Set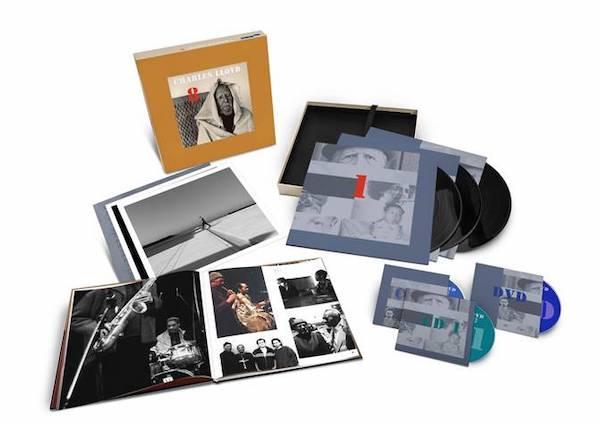 Multi-talented saxophonist Charles Lloyd celebrated his 80th birthday last March at Santa Barbara's Lobero Theater in concert with musical friends including guitarist Juian Lage, pianist Gerald Clayton, bassist Reuben Rogers, and dummer Eric Harland plus special guests Booker T. Jones and bassist and Blue Note President Don Was joining in halfway through the show. Lloyd's new album
8 Kindrid Spirits (Live From The Lobero)
documents the show in a limited edition Blue Note Records box that includes the full performance on 3 LPs, 2 CDs and a DVD along with a 96 page hardcover book and 2 photo prints. There will also be a standard LP/DVD, DC/DVD edition containing just the first set.
About the show Lloyd said: ""Today, I bring with me everything I've ever played, but I do it with beginner's mind. That way I get both the benefit of experience and the desire for new discoveries. Some nights I am blessed and the deities visit me. You can't bring everything you know at once, because that's the error of youth. You have to choose the right notes, but I find that even now I'm finding new notes that I never had before."
To pre-order a copy go here.
A video of "Requiem" from the DVD along with an audio stream can be accessed across various platforms here.
Happy 80th Charles Lloyd!
<!- ------------------------------------>