Ending the Peter, Paul & Mary Mystery!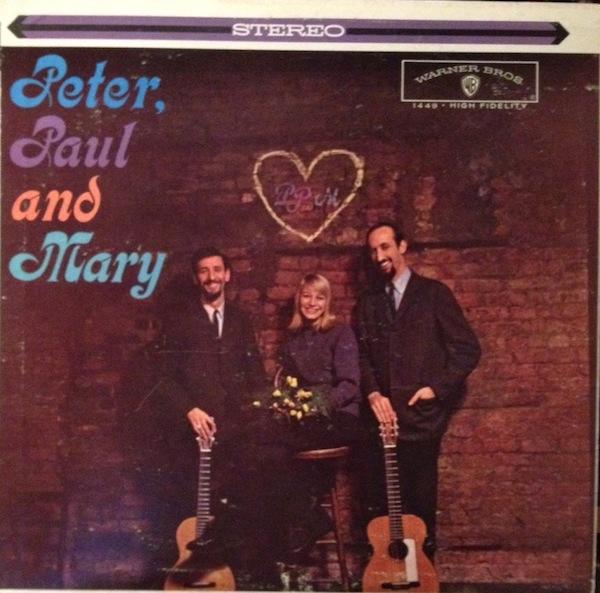 Thousands have read
the story
and more than one hundred of you have voted. No doubt had the story run longer, more would have participated but there's no need to continue because the results already speak for themselves and in fact did so early on.
The two files are different. Both use the same record, the same cartridge (Lyra Etna), same tone arm (Kuzma 4 Point), the same turntable (Continuum Caliburn), the same phono preamp (Ypsilon VPS-100/MC-10L transformer) and same A/D converter (Ayre QA9).
So what is different? Kuzma offers a 4 Point wiring option that includes two sets of tone arm wires (Crystal Cable), both soldered to the same cartridge clips. The wires run through the arm, with one set terminating in a meter or so length of interconnect terminated with RCA plugs. So that one is a "direct through" connection with no breaks.
The other set connects to a junction box about six inches from the wire's exit at the back of the arm fitted with a pair of RCA jacks. This option allows users to experiment with various brands of tonearm wire, similar to how many tone arms today are terminated.
I had put the Thales phono cable ($2000 for 1.5 meters) in a few days before getting ready for CES and began recording files to take to the show but in the rush to CES I'd forgotten.
When I recorded the familiar Peter, Paul & Mary track I thought Peter's voice had an unfamiliar edge and then I remembered the switch. So I went back to the 'straight through' connection and recorded it again. What I heard then is what most CES listeners heard and what most of you heard here! And you did it "blind"!
21% thought the files were identical. You were wrong. 43% preferred File "A" and 36% preferred File "B". File "A" is the Thales cable. File "B" is the "straight through Crystal Cable. Here's where the comments come in: most listeners heard the same thing, even though they differed in how they responded.
The "A" file definitely sounds slightly brighter, with more of a transient "edge" (one of you measured it!) that some preferred. "Quicker transient peaks" one of you wrote. They found File "B" sounded dull or rolled off.
The "B" file definitely sounds smoother, which some preferred as being more "whole". To those respondents, File "A" sounded "a bit hard over all". Another found "A" "a bit strident". Someone even thought File "B" might have been cleaned up with software. Another thought the Spotify version sounded better than either file. To each his own!
One person summed up my conclusion: "A is tipped up ever so slightly. I can see A's appeal. Over time, it would cause more listener fatigue as its voicing is a little less natural than reality. B is long haul winner I'd want to marry. Maybe date A for a night" ("date" being a euphemism).
The bottom line is: which you prefer is a matter of taste and associated equipment but that's not what's important here. What's important is that in a blind listening test, most of you were able to hear the differences between two tone arm cables, without knowing it was a cable comparison! And you were able to describe them with not-surprising consistency. One man's "bright" is another man's "fast and clean." Another man's "smooth and natural" is another's "dull."
So what will cable difference deniers say now? Oh, that's easy! First they'll say the "break" versus the straight through makes this an invalid test. Secondly they'll say that the first play "shaved off" the high frequencies so the second file sounded smoother. To them I say what Dick Cheney said to Patrick Leahy on the Senate floor some years ago, which I'm sure most of you know and if you don't you can look it up.
Nothing will change their opinion that cables don't matter so who cares what they think? You know better. And if the slight brightness was caused by the connection and not the cable, for some of you it would mean considering modifying your arm for a "straight through" connection. Or not!
The bottom line: 43% preferred the Thales cable. 36% the straight through Crystal Cable (myself included). Thanks to everyone who participated. You proved yet again that analogplanet.com has the best readers!

LATEST VIDEO
<!- ------------------------------------>