Eno Masters From Astralwerks/Virgin Satisfy!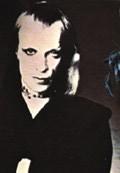 The Eno CD Re-masters From Astralwerks/Virgin
As we reported back in April, Astralwerks/Virgin has remastered Brian Eno's four classic 1970's albums. Here Come the Warm Jets, Taking Tiger Mountain (By Strategy), Another Green World and Before and After Science using the original masters—as delivered by Brian Eno. No re-equalization or other revisionist alterations have been made in the transfer process.
Reissue engineer Simon Heyworth was quotes as saying "What I quickly learnt was that many of the EQ'd production masters at the time were absolutely 'spot on', and why shouldn't they be when you think about it, this was the end of a long artistic endeavor and are we saying that they didn't get it right at that point? This is nonsense of course because if it was a landmark recording and sold lots of albums it must have been right! The artist and producer all decided at the time that this was 'it'. Should we be tampering with that piece of art-after all we don't go around saying let's re-master a great painting."
An ATR analog mastering deck with Aria Reference Series class A discrete electronics by David Hill was employed for playback, plus the "highest quality" DSD A/D conversion—the very same equipment that was used for the Rolling Stones ABKCO reissues.
While the digital master are DSD, for the time being only red book CDs will be issues, with SACDs perhaps coming at a later date. There may be vinyl as well. I recently received promo CDs of the set and the results are fantastic. The sound quality is enormously improved compared to the original CDs issued by Caroline almost a decade ago.
Now, Eno fans not able to access original UK pressings or the excellent sounding Japanese reissues can buy these CDs and, believe it or not, obtain a very close facsimile. Don't send angry emails over that! That there are some good sounding CDs tells you that the medium doesn't have to sound crappy though it usually does.
Modern A/D transfers, using state of the art converters, sourced from original tapes played back on properly prepared analog playback decks can sound outstanding: the Rolling Stones reissues prove that. Even the CD layers sound good on those discs.
These four Eno discs sourced from the original tapes and carefully transferred don't sound as good as the original UK LPs, but except for issues of transparency and three dimensionality, they come awfully close—as the Stones SACDs do to original Decca pressings: not as good, but very, very good and highly recommended.
When the SACDs will be issued and whether or not there will actually be vinyl, remains to be seen.
(Find Eno feature and discography via musicangle's search engine)
<!- ------------------------------------>