Eye on London's Gearbox Records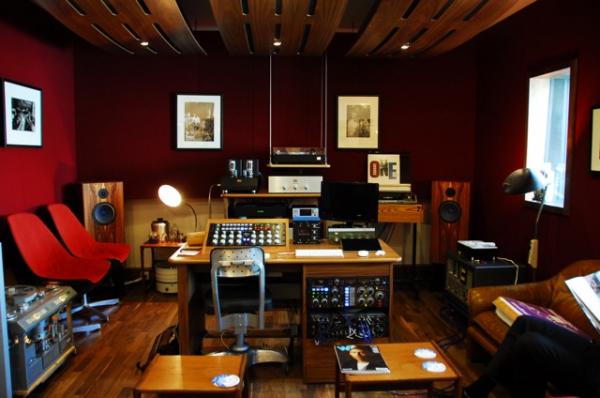 This is a story you will like! About a decade ago former punk and jazz drummer Darrel Sheinman decided to start a new record label and release previously unreleased live recordings.
It was going to be a "hobby" type operation with the first vinyl release being BBC Jazz For Moderns a 1962 recording of British tenor saxophonist Tubby Hayes who passed away in 1973. It sold out.
Encouraged by this, Sheinman continued his "hobby" releases. In 2011 while watching Ray Staff at AIR Studios cut lacquers for a vinyl reissue of Jazz Jamaica All Stars'Massive Vol. 1 Sheinman figured he might enjoy running an all-analog recording and lacquer cutting studio. So, using money he'd made in maritime security, in 2012 he assembled in the Tileyard Studios complex in King's Cross, London a collection of vintage and modern gear, and to complete the experience, furniture from the same era.
The studio is equipped with, among other gear, a 1/4" tube-based Studer C37, a 1969 Studer H37 1/2" deck with 3 and 4 track headbocks, and a vintage Haeco Scully cutting lathe (circa 1967) fitted with a Westrex head and cutting amplifiers and everything else vintage needed to create a high quality mastering chain including an ex-DECCA all tube mastering board, a Maselec master control and a vintage Lang Pultec EQ. Monitoring is all Audionote, including a Tomei power amp, M6 tube amp, unspecified Audionote speakers and cables.
Mr. Sheinman is also the main cutting engineer along with Cicely Balston, who has since left to understudy Ray Staff at AIR.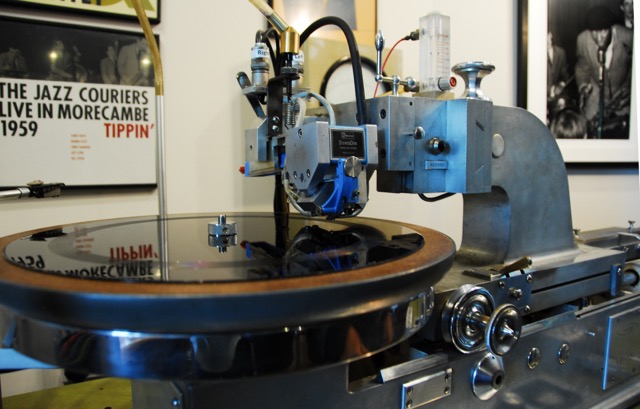 A cozy space you'd like to visit and sit in, right? Since 2009 Gearbox has released a serious of previously unreleased recordings by British and American jazz artists including Joe Harriott, who I'm pretty sure I've written about here somewhere in a review of a living-room based recording, Michael Garrick and Mark Murphy (unknown to me), as well as some new artists.
Apparently in 2016 Mr. Sheinman's high quality vinyl label specializing in relatively obscure artists and recordings has become a success. The Gearbox offices have become a watering hole (well, a whisky drinking hole) for jazz fans who come to listening to original Blue Note LPs.
The entrepreneur has hired Adam Sieff, a former Sony Music jazz director, to be the company's marketing manager and he's got big plans for this year including a budget turntable (!) and a new joint venture label Live At Ronnie Scotts. The famous club has tape recordings of Sonny Rollins, Yusef Lateef, Roland Kirk and Freddie Hubbard, among others that have never before been released.
Best of all, Sheinman "gets it". He's quoted in a MOJO story saying "It's not about quantity. Our ingredients have not been diluted for mass consumption. The majors might think that if it's round, black, flat, 12-inches, then it doesn't matter if it was mastered badly from an MP3. We think all the details are important."
The label has released more than thirty vinyl records and mastered more for other labels interested in an all-analog signal path. The mastering facility has tie-lines to producer Mark Ronson's Zelig Studio next door, and the reciprocal arrangement allows Gearbox to use Ronson's live room to record direct to disc or to 1/4" or 1/2" machines. How great is that?
We've got some Gearbox titles here and will follow up shortly with reviews.
<!- ------------------------------------>