Full Service Web Site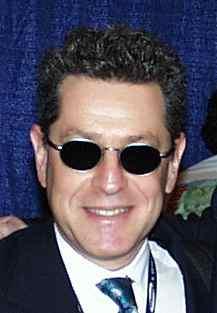 MusicAngle.com begins building Full Service Web Site Thanks to strong support from both readers and advertisers, MusicAngle.com\\\\\\'s site upgrade has been bumped up from the second quarter of 2003 to immediately. Construction will take approximately two months. When finished, the site will offer a searchable database with archives of past reviews as well as appropriate back content from The Tracking Angle magazine, including hundreds of reviews, articles, discographies, and interviews.
While these features are still in the planning stages, our intent is to offer streaming audio of interviews in addition to transcripts, where possible, along with photo galleries and other features. Sales of Tracking Angle back issues will commence with the completion of the site update. Although much of the former magazine\\\\\\'s content will appear online, certain features and copyrighted photos will not.
When the upgrade is complete, future updates will be easier and will likely take place continuously as we complete reviews. Full reviews of the 10 titles listed in Michael Fremer\\\\\\\\\\\\\\'s \\\\\\"Analog Corner\\\\\\" column in Stereophile will continue to be a monthly highlight, and we also foresee the return of many of The Tracking Angle\\\\\\'s talented and entertaining writers.
So, please stay tuned! We thank you for your patience as we crank through our awkward phase and build for the future.
--Michael Fremer
<!- ------------------------------------>