Graham Slee's $1449 Accession Raises the MM Playback Bar Page 2
Sounds Great!
I did most of the listening using the Sumiko Songbird high output moving coil cartridge referenced in the Pro-Ject DS2 USB review. Of course, it's unfair to compare this $1449 dedication MM phono preamp to the DS2 USB but since it went into the system directly after the DS2, the comparison was inevitable and the differences were quite obvious.
The Accession's superior dynamic slam, robust and taut bass response, transient "snap" and precision and overall transparency were immediately obvious as was its resolution of low level detail and especially its ability to resolve low level micro-dynamic detail that gives recorded music a "live" feel. Yet, it still had an overall sweet, full personality that MM fans like.
When I played "Fever" from the Analogue Productions' double 45 reissue of Elvis is Back (AAPP-2231) I was seriously impressed by the power, depth and solidity of the bass line plus the "fleshy" texture of the finger snaps. Elvis's rich high baritone was also reproduced convincingly and without any lower end congestion. I'm so used to the speed and resolution of my big rig, I'd forgotten how much listening pleasure can be derived from a richer sounding "full bodied" rig like this one.
I'm sorry I didn't have a high output Soundsmith or Grado moving iron cartridge here to try with the Accession but I'm sure either would be a great match—not that the $899 Songbird wasn't (review coming up).
But why not listen for yourself to the Songbird mounted on the Rega Planar 8 and driving the Accession? Through the generosity of Groove Note Records stream a 96/24 transfer of "Creep" from the just releasted AAA double 45rpm Limited Edition release of Vanessa Fernandez's new album I Want You (Groove Note GRV 1200-1). Some fans loved her Led Zep tribute album When the Levee Breaks and some didn't. This eclectic set in addition to a cover of Radiohead's "Creep" includes everything from covers of Curtis Mayfield's "Right On For the Darkness" to Marvin Gaye's "I Want You" to Darryl Hall's "Every Time You Go Away" popularized by Paul Young. But I thought you might enjoy Fernandez's tortured X-rated (F-bomb warning) "Creep". The sticker on the jacket says "No autotune used on this record" (LOL). Album review coming up!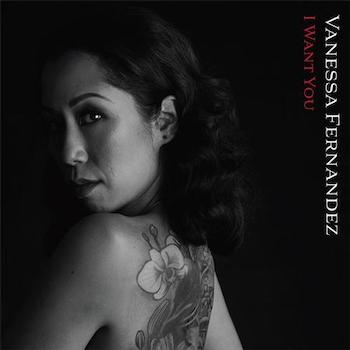 Conclusion
As I was about to write this conclusion the postman delivered a new Electric Recording Company reissue of John Lee Hooker's monophonic Riverside release The Country Blues of John Lee Hooker (ERC041/Riverside 12-838). I flipped the Accession's "mono" switch and was treated to a transparent, focused, solid, well-textured holographic John Lee in my room coming out of a pitch black background. I don't know what this record will sound like on the big rig, but this rendition was 100% satisfying.
The Accession is a versatile, superior sounding obsolete-proof MM phono preamp. If you're listening to an accomplished MM or high output MC or MI, before trading cartridges, depending upon what you're now using, you'd probably be stepping way up adding the well-balanced, transparent non-electronic sounding Accession to your system. Now for John Lee side two!
Accession Specs
Gain: 41.5dB
Input sensitivity range: 1.6mV to 7.2mV
Maximum input: 35mV
Maximum output: 5.2V rms
Input impedance: 47kOhms
Output impedance: 750 Ohms (fixed), 470 Ohms (variable-will drive 10k Ohms and above)
Noise at output: -66dB Quasi-peak 20Hz-20kHz
Distortion: typically 0.01% 20Hz-20kHz
RIAA accuracy: ±3dB
Frequency Response: <20Hz-45kHz (-3dB corrected to RIAA)
Channel Balance: 0.2dB
Channel Separation: 60dB

<!- ------------------------------------>