Hagerman Audio Labs Trumpets Upgrades to the Company's 4th-Generation Bugle MC Phono Preamp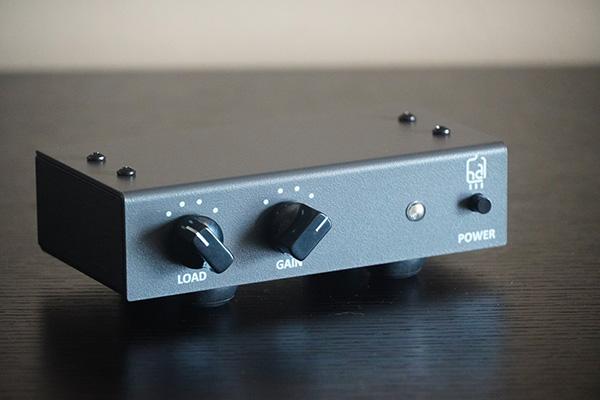 Admirers of Hagerman Audio Labs' Bugle series of phono preamps have plenty to trumpet about these days, as the company's fourth-generation Bugle MC is now available for an SRP of $249. (For further context, the previous-gen Bugle3 retails for $199.)
Eagle-eyed gearheads will instantly notice how the Gain and Load controls on the 4th-gen Bugle MC phono preamp have been moved to front panel (no DIP switches). This classic design is also said to accommodate virtually all cartridges available today from MM to MI to MC.
According to the company's official site, the above-noted mods have been made "along with a few other upgrades." To get more clarification about just what "a few other upgrades" entailed for the Bugle MC, I asked HagAudio head honcho Jim Hagerman directly to elaborate further. Here's what he told me. (Rear view of the Bugle MC is directly below.)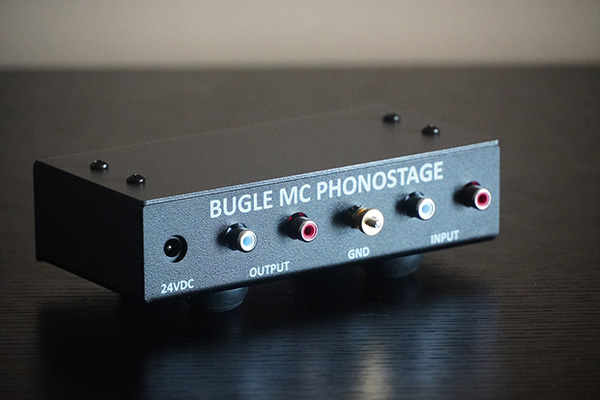 "The Bugle3 was already a highly refined phono stage, yet the MC version betters it in a number of respects," Hagerman replied via email, then he cataloged said "better" aspects of it as follows by first reiterating the main feature upgrade. "The internal DIP switches for Gain and Loading were moved to the front panel for easier access and fine-tuning while listening." Then Hagerman added, "The plastic box was upgraded to aluminum for improved shielding of stray fields. RF filtering was added to the front end to better combat Wi-Fi, cell phone, and other pulsed digital communications (along with regular AM and FM radio). This [design] offers up a more hassle-free installation and better noise floor. Internal passive power-supply filtering now employ larger value polypropylene decoupling capacitors. Larger rubber feet are employed."
Additional Bugle MC specs are provided below. "Other than that," Hagerman concluded, "sound is pretty much unchanged from the Bugle3."
For more information about Hagerman Audio Labs, and how to get your own Bugle MC, go here.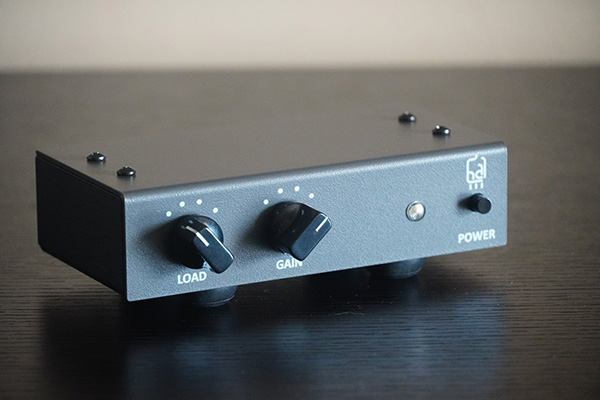 HAGERMAN AUDIO LABS
BUGLE MC PHONO PREAMP
Specs
40/52/58/64dB gain (1kHz)
47k/470/220/100 Ohm input impedance
330 ohm output impedance
±0.5dB RIAA accuracy (30Hz to 30kHz)
15Hz to 130kHz bandwidth (–3dB)
82dBA signal-to-noise (ref 5mV)
Dimensions: 6 x 3 x 1.5 in (w/h/d)
120/240VAC operation
Power supply included
<!- ------------------------------------>