I Have a +1 to the Third Man Records Pressing Plant Opening Party. Want to Go?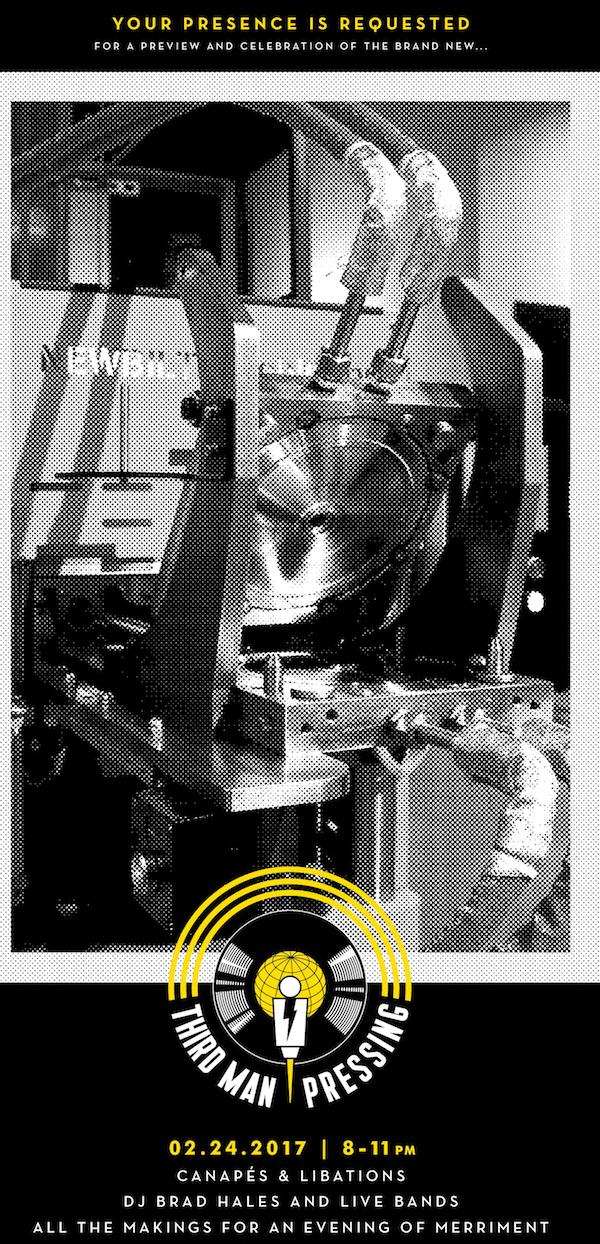 I have a +1 invitation to the grand opening party at Third Man Records' Detroit pressing plant for Friday February 24th at 8 PM. Want to join me?
Okay, this is unusual but my wife can't go and I don't want to go alone so here's your chance to go with me. Here's the deal: you have to meet me there. You must dress in semi-formal attire (dark suit w/or without vest) and look John Varvatos hip, and you have to cover all expenses involved in getting there and back from whence you came.
Only one person can go with me since I have a +1 not a +2 or +3.
The event starts at 8PM so you must be there before 8. If you want to go, post a message under this story and say why you think you should be selected to go. I'll choose one person and we'll take it from there! This has been sanctioned by the publisher!
<!- ------------------------------------>
| | | | | | | | | | | |
| --- | --- | --- | --- | --- | --- | --- | --- | --- | --- | --- |
| | Equipment Reviews | | The Gruvy Awards | | Blogs | Columns | | Show Reports | | News |