Insider Report: Acoustic Signature NEO Series Turntables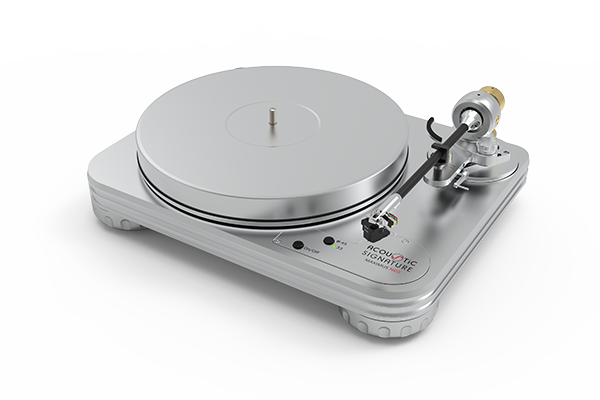 Yesterday, I spoke at length on the phone with Robert Hagemann of Acoustic Signature, the notable German manufacturer of top-tier turntables, tonearms, cartridges, phono preamps, record clamps, and other related accessories. Robert was gracious enough to accommodate the time difference between my locale here on the East Coast of the U.S. and his home office in Hamburg, Germany, where it was "already getting dark," according to the man himself — but, at any rate, we discussed our mutual passions for the music we love and the gear we play it on, for starters. Robert also filled me in on the ins and outs regarding the scope of and philosophy behind all the NEO series entries in Acoustic Signature's turntable and tonearm product offerings.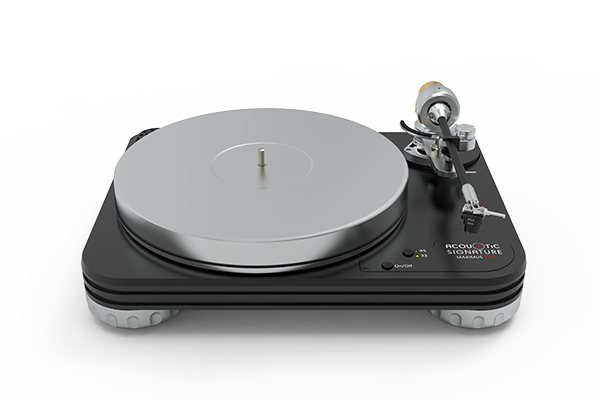 One of the turntables I zeroed in on during our discussion was the Maximus NEO (the successor of the company's still-popular Maximus), which retails for around $5,000 U.S., not including the cartridge. I do consider that SRP to be quite reasonable in this case, because the fact is, given the overall Acoustic Signature manufacturing-quality philosophy and execution — for one thing, everything is done by hand at the company's modern factory locale in Süssen, which is near Stuttgart, Germany — all NEO series products are worth the freight.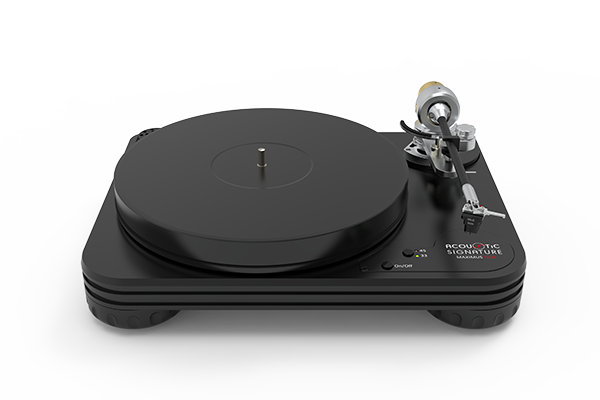 (Parenthetical sidenote: If you want to go all-in, you can check out the top-of-the-line $200K Invictus NEO turntable. We actually featured that 'table's quite formidable lil' brother, the $129K Invictus NEO Junior, in our Ten New Turntables roundup story earlier this year, which you can read all about right here.)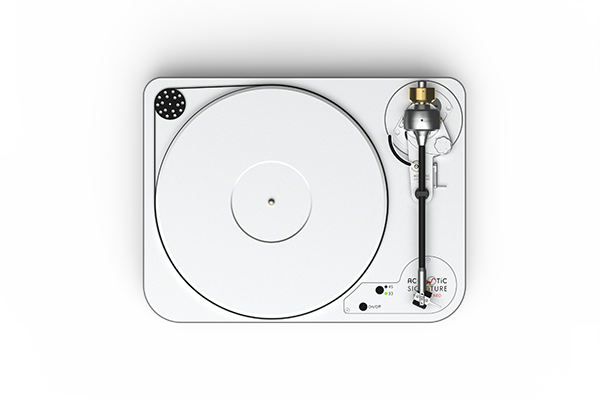 My AP crystal ball tells me a review of the Maximus NEO turntable is in the offing, along with a comparable NEO series tonearm — so stay tuned for that. In the meantime, you can view the company's official Maximus NEO unboxing and setup video from YouTube, right here:
Now, let's look at some of the key features of the Maximus NEO, an 18kg turntable that includes a new 30mm resonance-reducing aluminum alloy chassis that's said to be 30 percent larger, along with a 34mm, 5.8kg aluminum platter and ultraprecise, extremely rigid Dura Turn Diamond (DTD) bearing with diamond-coated spindle; a tonearm base that accommodates a 9in tonearm; RPM-regulated belt drive; a quiet AC motor with an external, super-stable multi-voltage power supply (100-260V AC) and integrated digital motor controller; system level 1 AVC (Anti-Vibration Control); three-point setup with gel-damped, height-adjustable feet; power cord; bearing oil; carbon mat; gloves; and an instruction manual.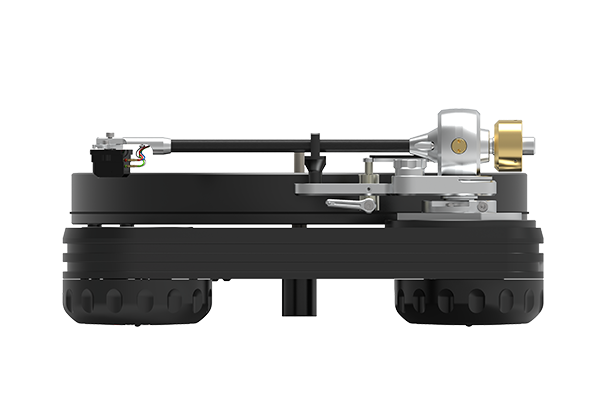 Additionally, the Maximus NEO's dimensions are 415 x 315 x 120mm (w x d x h), it offers a speed range of 33 1/3rpm and 45rpm, and it features a 15-year warranty, with registration. Finally, there are three Maximus NEO color options, all seen here above and below at various angles: silver anodized, black anodized, and bi-color.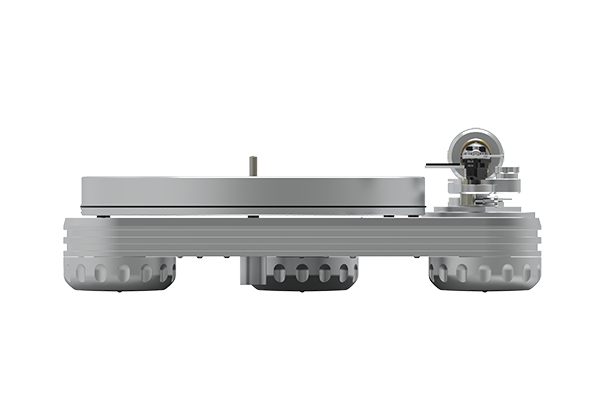 If you're interested in learning more about all the Acoustic Signature NEO series offerings, go here. If you want to find distributor info, go here — and follow the menu prompts to locate one in your region of the world at large.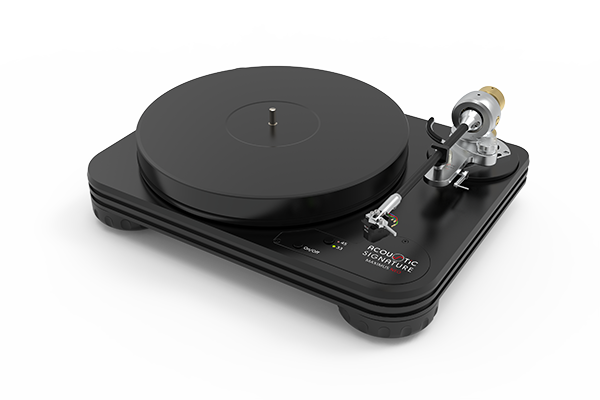 <!- ------------------------------------>