Insider Report: German Handmade Rekkord Turntables Finally Get North American Distribution Deal With VANA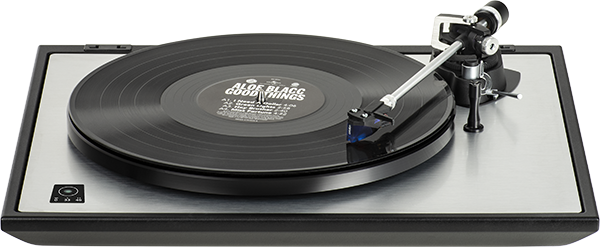 Who doesn't like German design and manufacturing when it comes to turntables? It's certainly hard to argue with the pedigree behind Rekkord turntables, which have been handcrafted in the company's factory/facility in the Black Forest for close to a half-century.
Rekkord has long been equally adept at producing both automatic and manual turntables alike, so it's good news indeed to report that VANA has been appointed as the company's North American distributor. (More about VANA in a moment.)
Handmade in the Black Forest, Rekkord turntable and tonearm designs are said to benefit from nearly a half-century of precision German engineering. The following YouTube videoclip helps illustrate the company's backstory as told by Andreas Laux, the production manager at their workshop located in St. Georgen, Germany.
Some additional Rekkord history for you now: The founders' original factory opened in 1907, and, to this day, every Rekkord turntable continues to be assembled by hand in the same factory where other renowned German brands have built their 'tables for decades. Each Rekkord 'table is "meticulously adjusted" (their words) to achieve an expected standard of sound quality, reliability, and unit-to-unit consistency.
Rekkord offers a wide array of fully automatic and semiautomatic options across its product range. The company's entry-level model, the F100 (with an SRP of $369), is outfitted with an Audio-Technica's AT3600L phono cartridge. The step-up F100P offers the same features as the F100 plus an integral phono preamp for $30 more ($399).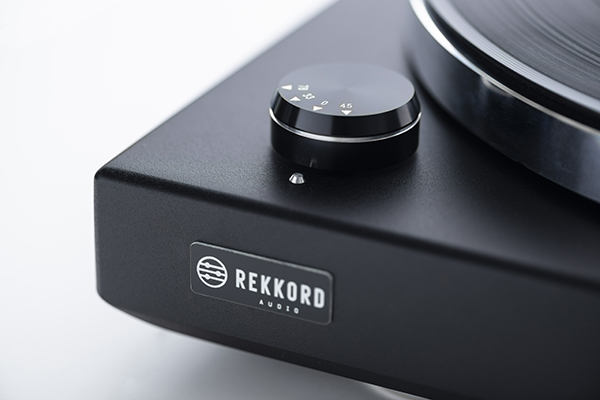 At the other, higher end of the spectrum, Rekkord's top-of-the-line M600 manual turntable comes with a pre-mounted Ortofon Quintet Red cartridge. The M600 is available in either matte black ($1,699) or gloss black ($1,899) finishes.
All Rekkord turntables, whether automatic or manual, come with a dust cover, an anti-static felt mat, and phono cable.
In an official press statement, Rekkord believes the performance of their products requires the "finest component parts." For this reason, the company explains further, 99% of the components used in their turntables are manufactured within a 25-mile radius of their factory in St. Georgen. Having made precision turntable parts for decades, Rekkord considers their suppliers to be ideal production partners.
The company's higher-range tables utilize a massless (dynamic) downforce adjustment, said to optimize the center of gravity directly at the bearing center. This configuration improves tracking and mitigates the deleterious effects of an imperfectly leveled table. (We like that.)
The core of this massless system is a carefully manufactured spring design, which has its roots in watchmaking—a trade skill Germans are also known for having long mastered.
Whither the N.A. distributor, VANA? Glad you asked. Based in Nesconset, New York and founded in 2010, VANA has a long lineage of importing and distributing a range of highly respectable audio products including Atlas Cables from Scotland, European Audio Team (E.A.T.) turntable products from Austria, Ferrum electronics from Poland, and Marten loudspeakers and Jorma Cables from Sweden.
Finally, specs, pricing, and other relevant stats follow below with plenty of photos to boot—and you can also consult Rekkord's official site here. Feel free to share your thoughts about Rekkord turntables in the Comments section that follows underneath all the spec data.
[MM's spoiler alert: Methinks we'll be reviewing one of these Rekkord models in the not-so-distant future.]

REKKORD TURNTABLES
Fully Automatic Turntables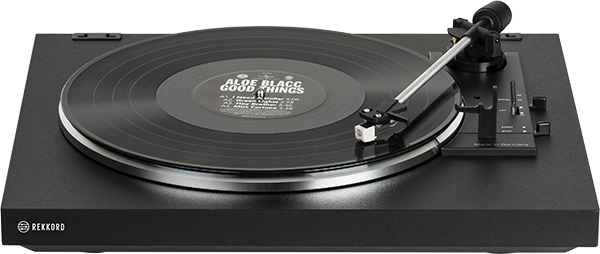 F100 ($369)
F100P ($399, with phono preamp included)
Fully automatic
8.3-inch weight-balanced tonearm
33/45rpm DC motor
Fixed counterweight
Pre-mounted Audio-Technica AT3600L cartridge
Matte black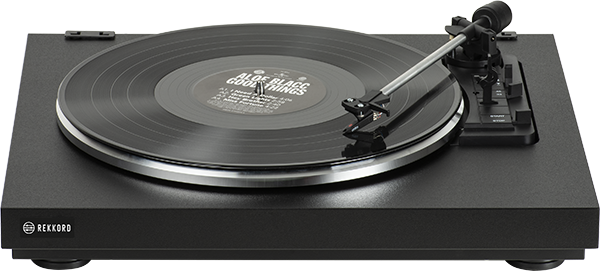 F110 ($449)
F110P ($499, with phono preamp included)
Fully automatic
8.3-inch weight-balanced tonearm
33/45rpm DC motor
Fixed counterweight
Pre-mounted Audio-Technica AT3600L cartridge
Matte black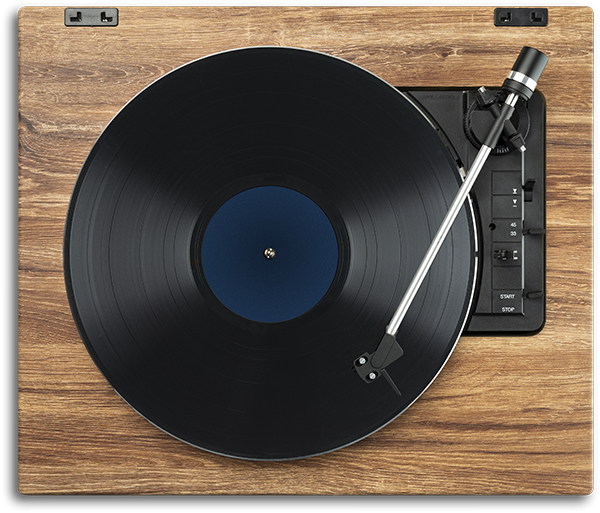 F300 ($599)
Advanced automatic subchassis
8.3-inch weight-balanced tonearm
Pre-mounted Audio-Technica AT91 cartridge
33/45rpm DC motor
Matte black or Sterling oak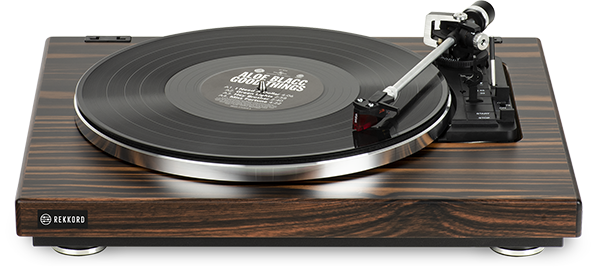 F400 ($799-$949)
Massless tracking force
Automatic subchassis player
Damped-aluminium platter
8.3-inch weight-balanced tonearm
Pre-mounted Ortofon 2M Red cartridge
33/45/78rpm DC motor
Cardan bearing
Carbon fiber headshell
Vibration-damped wood chassis
Belt drive with polished flat belt
Matte black ($799), Cherry ($899), Macassar ($949), Gloss black ($949)
Manual Turntables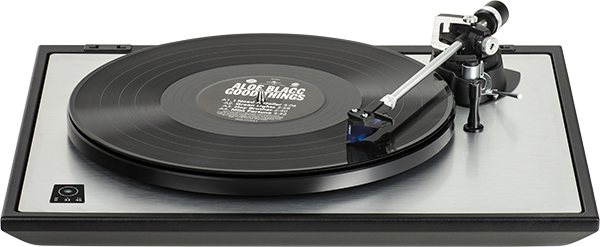 M500 ($1,199-$1,299)
Massless tracking force
Manual subchassis player
Damped-aluminium platter
8.3-inch weight-balanced tonearm
Cardan bearing
Carbon fiber headshell
Vibration-damped wood chassis
Pre-mounted Ortofon 2M Blue cartridge (on two of four models)
Belt drive with polished flat belt
Matte black ($1,199 without cartridge, $1,299 with cartridge); Silver ($1,199 without cartridge, $1,299 with cartridge)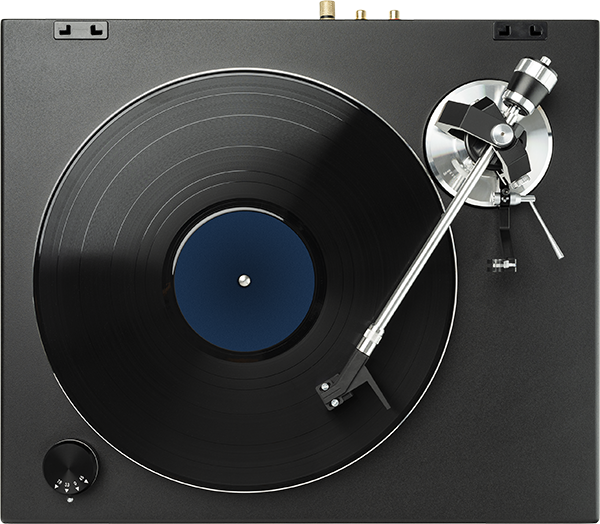 M600 ($1,499-$1,899)
Massless tracking force
Manual subchassis player
Damped-aluminium platter
33/45/78rpm DC motor
8.6-inch weight-balanced tonearm
Cardan bearing
Carbon-fiber headshell
Vibration-damped wood chassis
Pre-mounted Ortofon Quintet Red cartridge (on two of four models)
Belt drive with polished flat belt
Matte black ($1,499 without cartridge, $1,699 with cartridge); Gloss black ($1,699 without cartridge, $1,899 with cartridge)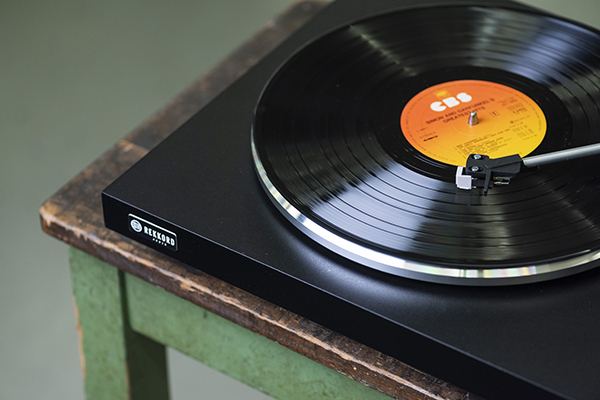 <!- ------------------------------------>