Insider Report: Ortofon Concorde Elite Moving-Magnet Cartridge Seeks to Live Up to Its Vaunted Name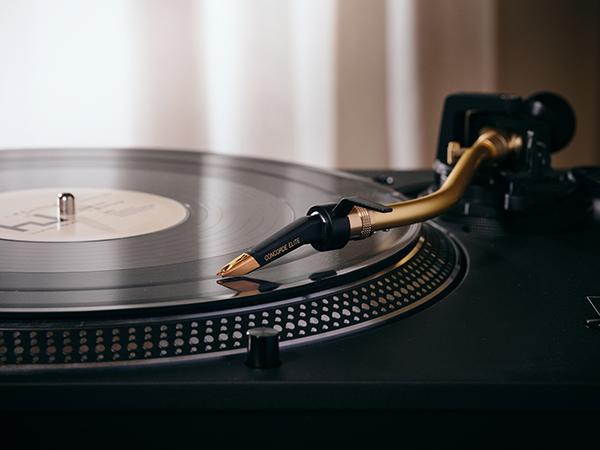 When it comes to making elite MMCs, Ortofon knows a thing or two about coming up with an elite thing or two. To wit: the company's new Concorde Elite is a premium moving-magnet cartridge based on the legacy of the well-respected Ortofon Concorde MkII series — and the Concorde Elite MMC sports an SRP of $439 to boot.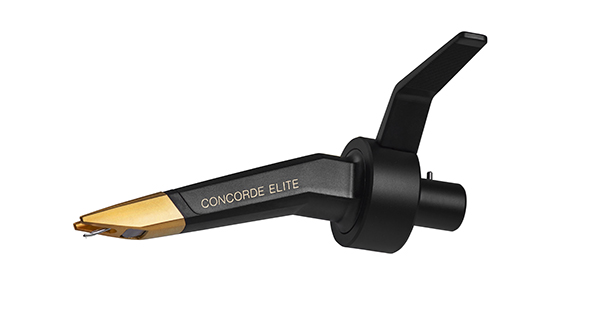 The Concorde Elite features a new, special-molded stylus body with gold plating, and you can see just how classy it looks all throughout this story. Encased by the gold is a Nude Elliptical diamond stylus, mounted on a rigid aluminum cantilever. This Nude Elliptical diamond stylus delivers a smaller moving mass for (Ortofon's words now, in quotes), "improved and detailed sound quality." The slim profile of the Nude Elliptical diamond is said to enable it able to follow groove oscillations more accurately, extract more intricate details, and track the highest frequency information.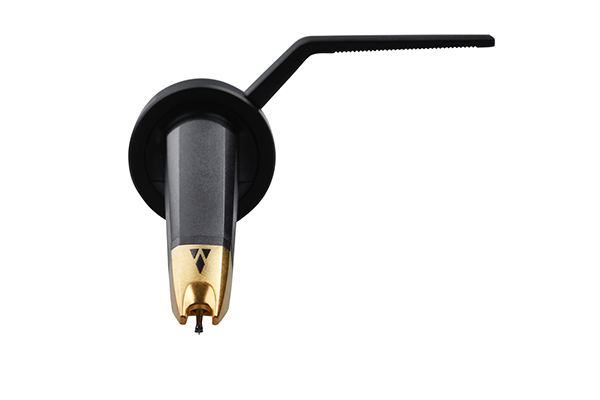 Recently, I chatted directly with Louis Dorio, product specialist for Ortofon, to find out more about the company's intriguing new Concorde Elite MMC. "It's really designed to work best with Technics SL-1200 turntables, and it's sort of new territory for us," Dorio told me before adding, "the Elite will work with any S-shaped tonearm. It's easy to setup, and it sounds good. Most of the time, Concorde models have been reserved exclusively for DJ use — but this time, our focus was to offer features like hi-fi performance and a nude stylus."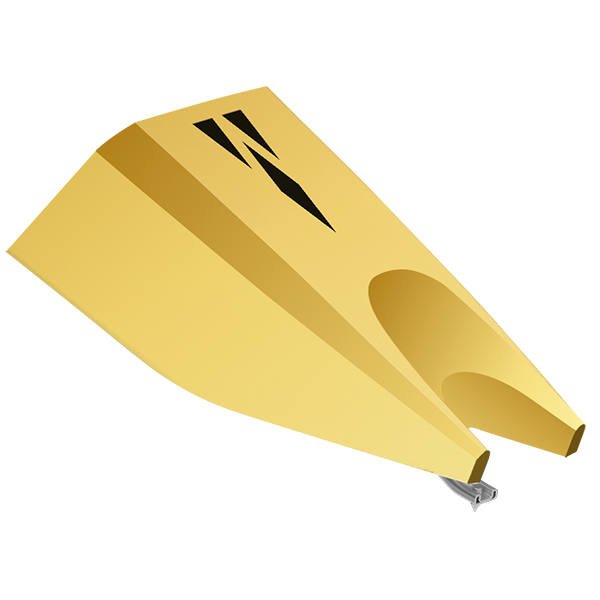 A few words now about the Elite's cantilever and coil system. According to Ortofon, the properties of the 750µm aluminum-magnesium cantilever that was exclusively developed for the Concorde Elite is said to ensure the stylus picks up the groove vibrations with a stable and accurate trace performance, and provides the ideal interface between the stylus and armature. (Note: The company tends to use an all-caps designation for ELITE, but we're going with "Elite" here on AP.)
A specially developed coil system in the armature transmits the diamond's movements. To ensure tracking performance, a new rubber suspension was also developed for the Concorde Elite to convey music in "the most lifelike manner" while "paying close attention to damping of excess brightness" (the quoted phraseology here is again in Ortofon's parlance).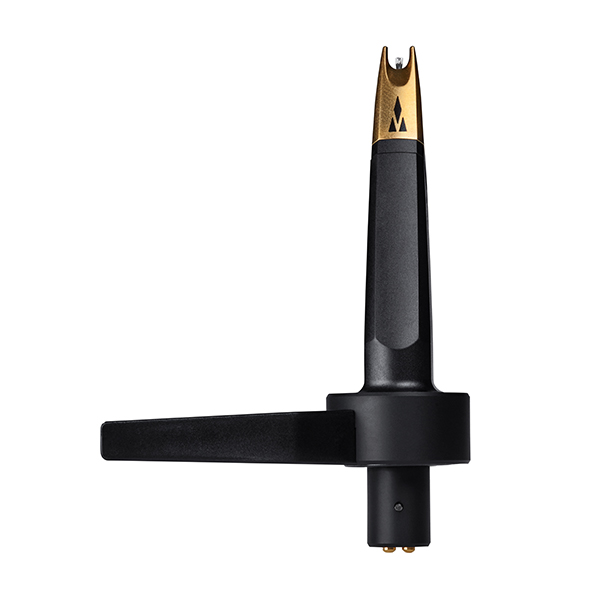 A full array of the Ortofon Concorde Elite MMC's specs are below. You know, it sounds like we here at AnalogPlanet should get a review of the Ortofon Concorde Elite cartridge in motion right away — and, in fact, we have indeed already done just that, so stay tuned for our full review in the near future.
In the meantime, if you're interested in finding out how to get a Concorde Elite MMC of your own, you can find an Ortofon dealer near you right here.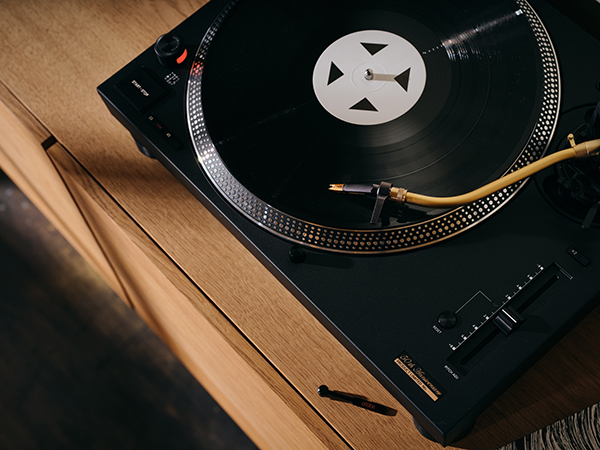 ORTOFON CONCORDE ELITE
MOVING-MAGNET CARTRIDGE (MMC)
SRP: $439
Specs
Stylus Type: Nude Elliptical
Cartridge color (body/stylus): Black/Gold
Replacement stylus unit: Elite
Frequency range: 20 – 20,000Hz
Output voltage at 1000 Hz, 5cm/sec: 8.5 mV
Channel balance at 1 kHz: 1dB
Channel separation at 1 kHz: 25dB
Channel separation at 15 kHz: 15dB
Tracking ability (at 315Hz, at recommended tracking force): 100μm
Compliance, dynamic lateral: 13μm/mN
Stylus tip radius: r/R 8/18μm
Tracking force range: 2.0 - 4.0g
Tracking force (recommended): 3.0g
Tracking angle: 20°
Internal impedance, DC resistance: 1.2kOhm
Internal inductance: 800mH
Recommended load resistance: 47kOhm
Recommended load capacitance: 150 - 400 pF
Cartridge weight excluding screws: 18.5g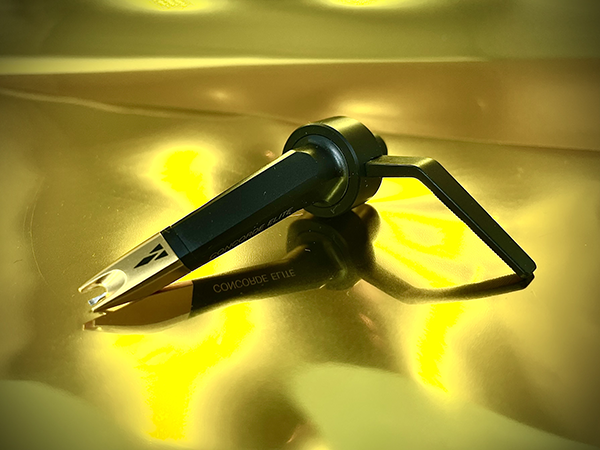 <!- ------------------------------------>