Listen To SweetVinyl's Sugar Cube Remove a Bad Scratch From "Blue Rondo a la Turk"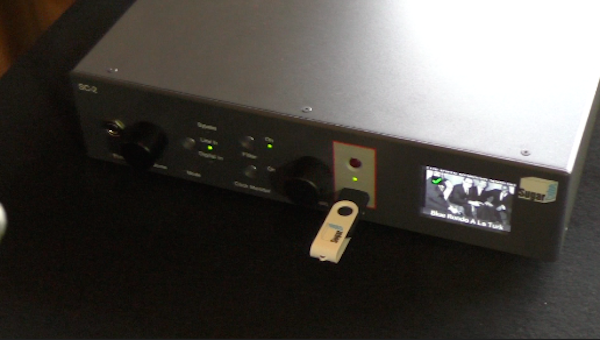 SweetVinyl's Dan Eakins demonstrates the company's Sugar Cube that digitizes vinyl at 192/24 or DSD and stores files on a USB stick— and that's but a small part of what this device can do.
It automatically adds track breaks as well as metadata that it gets online from an enormous data base that recognizes vinyl and includes track break info, album cover art, etc.
In addition, in PCM mode, it can automatically remove pops and clicks during playback. A second model that just eliminates the pops and clicks but has no record functions is also planned at a far lower price.
With this device you can buy scratched "cheap records" and they should sound great! Watch the video in which Eakins plays a seriously scratched version of Dave Brubeck's "Blue Rondo a la Turk" and via the Sugarcube removes all of the clicks.
<!- ------------------------------------>
| | | | | | | | | | | |
| --- | --- | --- | --- | --- | --- | --- | --- | --- | --- | --- |
| | Equipment Reviews | | The Gruvy Awards | | Blogs | Columns | | Show Reports | | News |