For Lovers of Recorded Music and its History, "American Epic" Is Must See PBS TV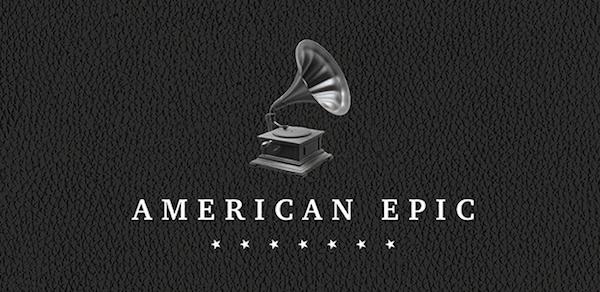 Last year while in Los Angeles I was invited to a cramped Culver City editing studio where I got to see extraordinary footage of a then unfinished sprawling documentary series called "American Epic" subtitled "The First Time America Heard Itself" presented by T Bone Burnett, Robert Redford and Jack White.
What I saw on a flatbed editing system was footage of T-Bone and members of Los Lobos standing in front of a single microphone and performing live in a cramped studio containing a fully restored Western Electric 78rpm cutting lathe—the only one known to still exist.
It was the first electrical recording system and it changed the world. Driving the lathe platter was a weight-driven clockwork-based pulley system.It takes approximately three minutes for the weight to hit the floor, after which the platter stops. That's how long the musicians have to record their song.
The visual was primitive but the sound was superb. I exclaimed "Ok, so that was re-recorded in a modern studio, right?" I should have known better. What I was hearing was playback of the cut wax (unless the lathe was modified to cut lacquer).
I was then shown literally mind-blowing footage of Mississippi John Hurt backstage at the 1963 Newport Folk Festival. Hurt, who had recorded in New York and Memphis for the Okeh label in the 1920 but returned shortly thereafter to Avalon, Mississippi had literally been tracked down that year by musicologist Tom Hoskins using Hurt's song "Avalon Blues".
The footage was an outtake from "Festival", Murray Lerner's indispensable 1967 documentary. In it, Hurt is seen talking about the need for older artists like himself to teach and nurture youngsters. In the background you can hear twenty two year old Bob Dylan singing onstage.
What I got to see was a snippet from "American Epic" a the sprawling three part documentary directed by Bernard McMahon and produced by Allison McGourty and Duke Erikson and audio engineer Nicholas Bergh, who restored the lathe and situated it in the very studio in which it (or one like it) resided during the 1920s and '30s in a building on Melrose Avenue across the street from Paramount Studios (this is based on my recollection of conversations I had back then with people associated with the project, not from the press releases).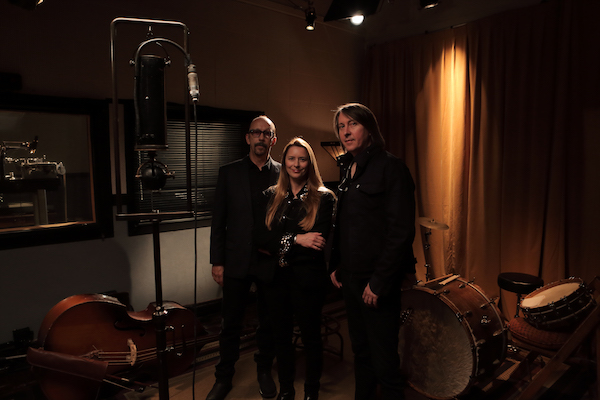 The three part series that will run Tuesdays on PBS, May 16th, 23rd and 30th at 9PM (check your local listings) narrated by Redford explores the adventures of music scouts who traveled around America with these cutting lathes and recorded musicians they'd discovered in their travels. The series will also air in the U.K. on BBC.
The narrative describes how as radio overwhelmed the record business, the companies had to leave the cities and studios in search of talent. They found Delta blues, gospel, Cajun, Tex-Mex, you name it. And they recorded and released it. Very little footage exists and nearly ninety percent of the recording masters have been lost or destroyed.
The documentary's ten year long mission was to track down obscure, long forgotten musicians and restore the music they recorded. In the process the team discovered previously unseen film footage and photographs and they interviewed those still living musicians as well as their families ands those who were eyewitnesses to the events.
It's all about the phonograph records and the newly recorded live performances on the restored lathe. A second documentary, "The American Epic Sessions" airing beginning June 6th features the new lathe recordings performed by Alabama Shakes, The Americans, Ana Gabriel, Ashley Monroe, The Avett Brothers, Beck, Bettye LaVette, Bobby Ingano, Elton John, Frank Fairfield, Jerron "Blind Boy" Paxton, Los Lobos, Lost Bayou Ramblers, Nas, Pokey LaFarge, Raphael Saadiq, Rhiannon Giddens, Steve Martin and Edie Brickell, Taj Mahal, Jack White, and Willie Nelson and Merle Haggard.
About the project Taj Mahal, who performs, said "The same machines my heroes and mentors have played on, and that this industry got jump-started from? I'd certainly like to be a part of that. As far as I'm concerned it's the sound, and I don't think you can get any better than vinyl. You can get clean, pristine, but you can't get that juice."
Speaking of which, there will be both a 100 song CD box set from Sony/Legacy Recordings, Columbia Records will issue new studio performances, while Third Man Record will release on vinyl "The American Epic Sessions" soundtrack and a selection of archival recordings. There will also be a companion book.
<!- ------------------------------------>