Making Vinyl 2018 "New Vinyl Pressing Plants Fire Up the Presses"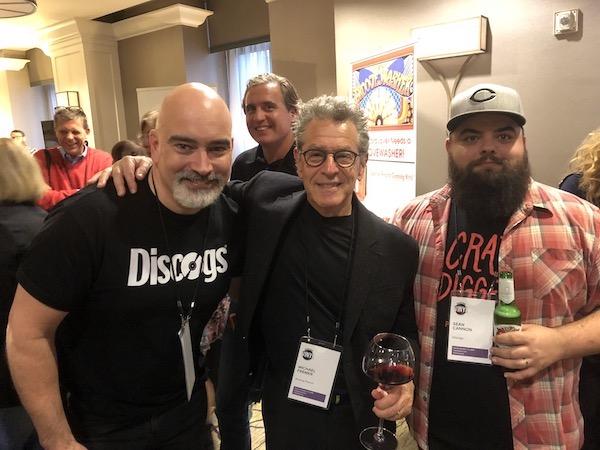 The second edition of "Making Vinyl" was an even greater success than last year's, which was plenty good. Following Record Store Day founder Michael Kurtz's panel "Record Store Day 11 Years Later", AnalogPlanet.com editor Michael Fremer ran "New Vinyl Plants Fire Up the Presses", which you can watch here. (Photo: Discogs sandwich of Jeffrey Smith and Sean Cannon)
It's a one camera shoot and since Fremer was doing the shooting, it's a static shot. Thanks however, to whomever passed the camera, noticed one panelist was out of the frame and adjusted the camera.
Watching this video will make clear that while these new record pressing plant owners want to succeed financially, their motivation is clearly doing what they love and providing music lovers and especially musicians who need to sell their recordings to survive and prosper, a great experience. The sense of community that pervaded the event and all involved in this revival will be obvious as you watch.

LATEST VIDEO
<!- ------------------------------------>