Malachi's Mat Mishegas: Felt Mats From Rega, Pro-Ject and Audio-Technica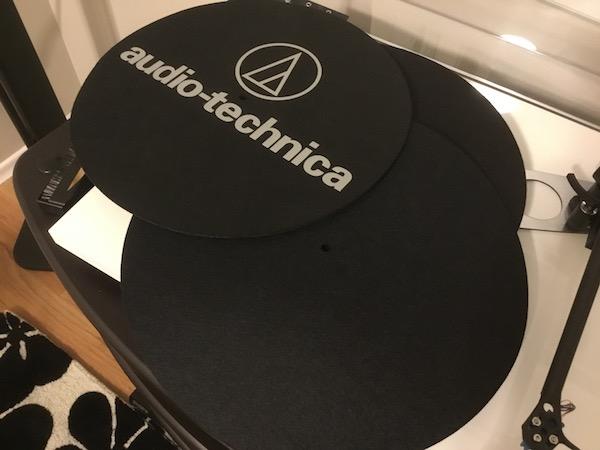 Felt mats have never been known for audiophile-grade sound, but how do they fare against each other? Can you hear differences among them?
For this comparison, I have included 48kHz/24bit samples of Rega ($30), Pro-Ject ($18), and Audio-Technica ($20) mats. These accessories came stock with turntables I have received (for both review and listening pleasure) from their respective brands.
The song used here is Phoebe Snow's "Poetry Man," taken from Analogue Productions' new compilation The Wonderful Sounds of Female Vocals (AAPP 122). With its sparse arrangements, natural acoustic guitar sound, and sense of space, I thought it would be fitting for this test.
These tracks were transferred using my Rega Planar 3 turntable (2016 model) with Elys 2 cartridge, an RCA to AUX adapter, and AUX cable into the (now discontinued) Teac VR-20 PCM recorder. RIAA equalization and gain were applied post-production in Audacity. Noise reduction was not used. While there are many steps in that transfer chain, it works well for what I need. Even if you are listening on an iPad speaker or similar equipment, the files should still sound good enough to identify differences— if there are any.
<!- ------------------------------------>