Musical Fidelity M8xTT Turntable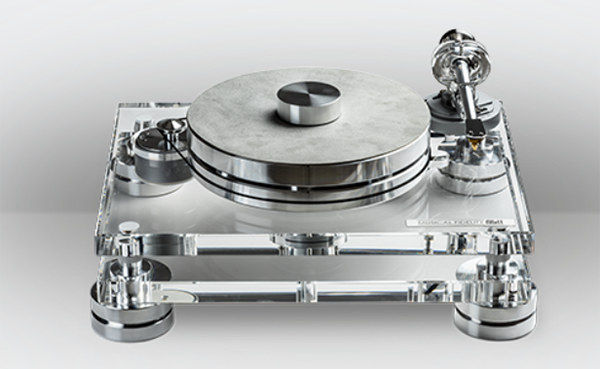 Musical Fidelity's latest offering, the M8xTT turntable, continues to uphold the British company's decades-long rep for making great analog gear.
Musical Fidelity says the new M8xTT belt-drive turntable follows the same design philosophies that were in place when the company introduced the M1 amplifier over 20 years ago. The philosophy behind this turntable's design — in effect, born from the 2002 collaboration between then-owner Antony Michaelson and current owner Heinz Lichtenegger — was to not only match the build quality of their amps, but also, in the company's own words, "to combine the inert mass of metal alloys with zero resonating acrylic. The motor was effectively decoupled from the tonearm and platter with the dual chassis construction."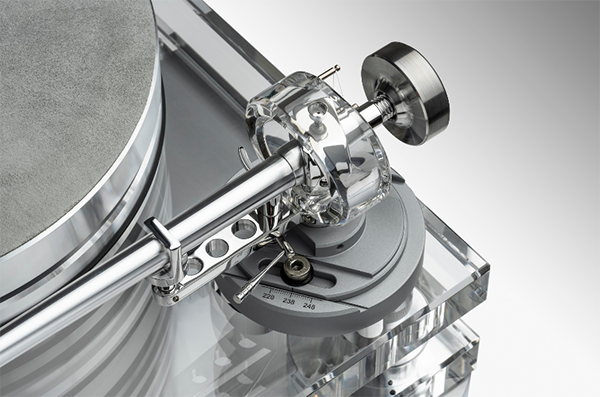 Fast-forward to today, wherein we find the pre-mounted 10in tonearm of the M8xTT 'table is a "complete new ultra-low resonance Musical Fidelity design," with transparent acrylic bearing ring and conical aluminium tonearm tube. The tonearm is fully VTA and azimuth-adjustable, and it comes with two counterweights to use it with cartridges from 6g to 20g.
The counterweights are TPE-damped to prevent resonances. Standard phono RCA outputs, as well as balanced XLR sockets, are located around back — options that are said to give "ultimate flexibility for your phono preamplifier choice." (The M8xTT is also available without the pre-mounted tonearm included.)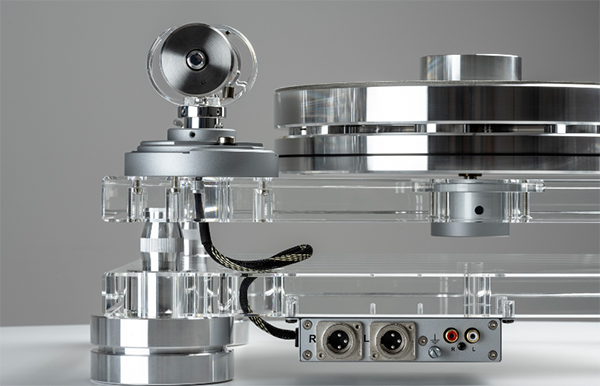 The motor sits in on a special foam in the lower-level acrylic plinth to decouple it from the platter and the tonearm. The electronic speed control enables switching between 33rpm and 45rpm. A silicon belt connects the motor and the two-floor TPE-damped platter, which is made of aluminium with additional 10kg inserts to "improve" the flywheel effect. The inverted platter bearing boasts a ceramic ball tip.
Four heavyweight TPE-damped aluminium feet with magnetic support connect the two acrylic plinths with Teflon spacers in between. Height can be adjusted by turning the riffled middle part of the feet to level the turntable.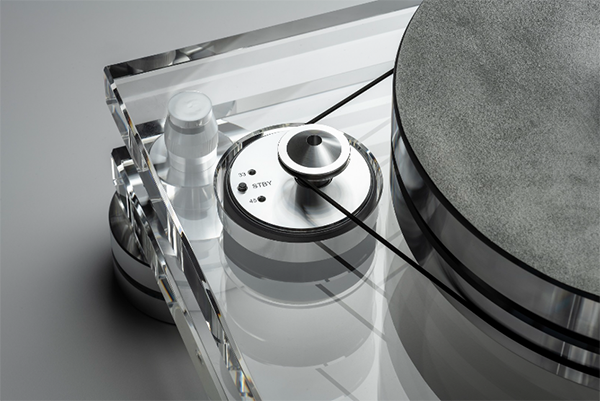 Also included with the M8xTT are a heavyweight full aluminium record puck, leather turntable mat, and a semi-balanced phono interconnect cable with gold-plated connectors to connect the 'table to a preamp.
The Musical Fidelity M8xTT turntable will begin shipping in late 2023, and its SRP is $10,100 (£8,249).
For more about Musical Fidelity, go here.
To find an authorized Musical Fidelity dealer, go here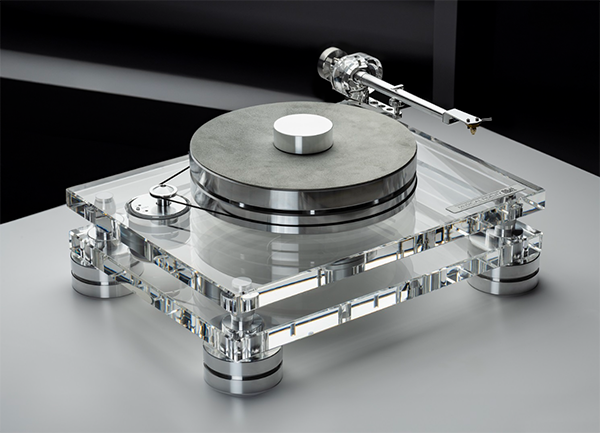 MUSICAL FIDELTY M8Xtt TURNTABLE
$10,100 (£8,249)
Specs
Effective tonearm mass/length: 17g/254 mm
Overhang: 16mm
Wow & flutter: 33rpm: ±0.05%, 45rpm ±0.04%
Speed drift: 33rpm: ±0.11%, 45rpm: ±0.10%
Signal to noise ratio: –78 dB
Dimensions: 533 x 245 x 413mm (w/h/d)
Weight: 31.5kg
<!- ------------------------------------>