Neil Innes Gone Too Soon at 75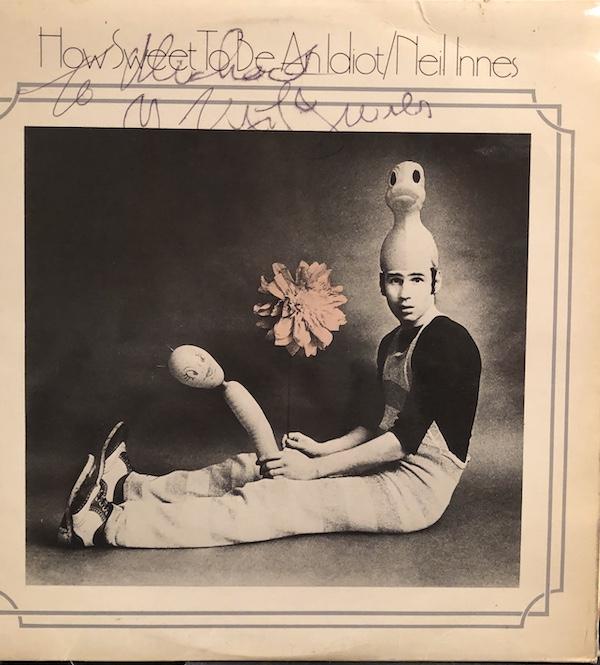 Neil Innes, Bonzo Dog Doo-Dah Band co-founder, Rutles member and writer of all of that group's hilarious Beatles parodies and Monty Python member/contributor died suddenly and unexpectedly Sunday night, December 29th. According to his family, he'd not been sick and the cause of his passing has of yet not been determined.
Along with his work in the band, the name of which was later called the Bonzo Dog Band and the Rutles, Innes released a series of solo albums including 1973's How Sweet to Be an Idiot (U.K. United Artists UAS 294292) pictured at the top, which he kindly signed for me when he played a chaotic and hilarious set an Maxwell's in Hoboken backed by Yo La Tengo. The set opened with his biggest "hit" "I'm the Urban Spaceman" (produced by Paul McCartney) and ended with "Mr. Apollo". In between he covered his gentle Elton John/Bernie Taupin parody "Godfrey Daniel" and Beatles satires "Ouch!" ("Help!") and "I Must Be in Love".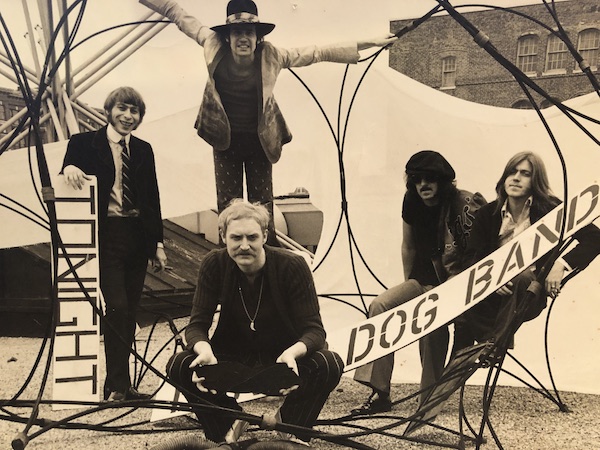 "Godfrey Daniel" was included on Off the Record (MMC001 1982) a double LP. The song's annotation reads "That no one listens to the lyrics of popular songs anymore is a widely held view amongst the Music Industry. Godfrey Daniel, (the gentle expletive so often used by the late W.C. Fields,) goes some way towards explaining why this could possible be true." You'll have to track down the song to know why but it's more of knock on Bernie Taupin's lyrics than Elton's singing, though even there it's gentle as Innes appeared to be a gentle soul.
He leaves behind his wife, three sons and three grandchildren.
<!- ------------------------------------>