New Line of Record Care Accessories From Vinyl Styl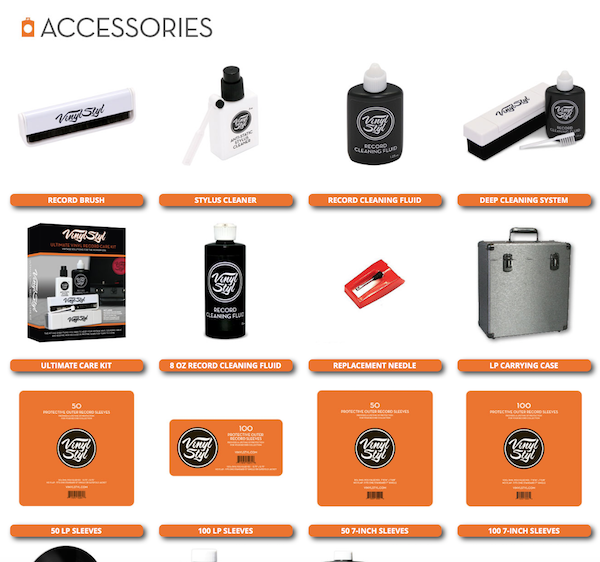 The
Vinyl Styl
line of record care accessories distributed by Alliance is a throwback to the days when you'd find many of these items at the check-out counter of your favorite record store.
The products include "archive quality" 3-ply HDPE (AKA "rice paper") inner sleeves ($19.99 for 50), a plastic record clamp that will be familiar to many from "the past" ($14.99), outer protective poly sleeves ($9.99 for 50), an anti-static brush ($14.99), an isopropyl alcohol based stylus cleaning fluid kit with stiff bristle brush ($14.99), a "deep cleaning" system ($14.99) and a 12" anti-static cork platter mat ($19.99), among others.
Also just released is the company's "Deep Groove" Record Washing system, one of which just arrived for review. All of these products appear to be well-made and well thought out and were developed by industry veterans, not by market exploiters.
The best part is that these are likely to be widely distributed so that young people buying records will see them and hopefully get the message about good record and stylus hygiene. (if you go to the website please try to ignore the suitcase turntables).
<!- ------------------------------------>