New TechDAS Air Force Two Turntable Coming to America Soon!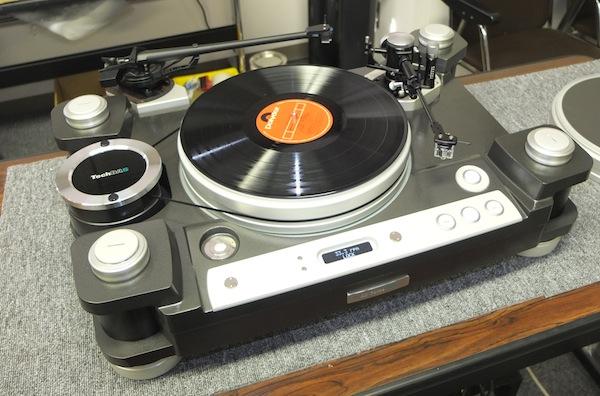 Thanks to my old pal Ken Kessler who recently visited the Tokyo TechDAS factory, here's a photo he took of the new TechDAS Air Force Two turntable. The price is said to be "1/3 that of the Air Force One". According to Kessler, an Air Force Three "may be coming next year."
Kessler went home with the new TechDAS moving coil cartridge. He says additional MC cartridges from the former Micro-Seiki designers will follow. (TechDAS turntables are imported to America by Graham Engineering).
Kessler's full write-up of his visit to the TechDAS factory will appear in the February issue of the UK audio magazine Hi-Fi News. Thanks again Ken!
<!- ------------------------------------>
| | | | | | | | | | | |
| --- | --- | --- | --- | --- | --- | --- | --- | --- | --- | --- |
| | Equipment Reviews | | The Gruvy Awards | | Blogs | Columns | | Show Reports | | News |