Pangea Audio Turntable Wall Mounted Premier SE Shelf MKII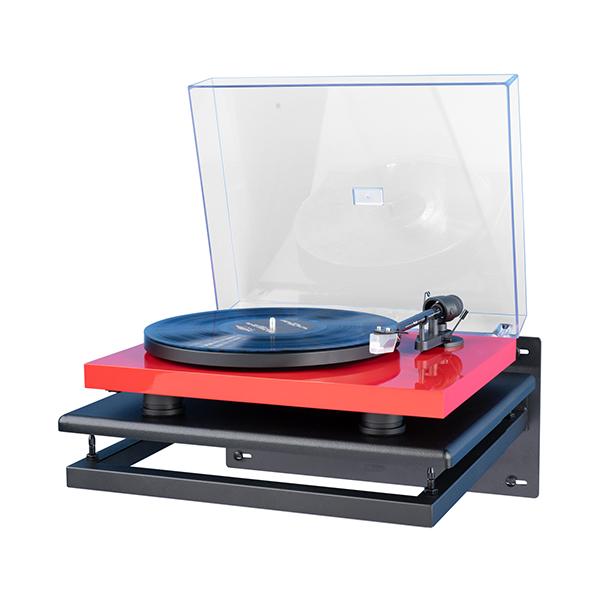 Those of us needing sturdy wall-mount options for our turntables always have to look quite carefully at shelving-gear specs to ensure these products are truly capable of accommodating the weight of our favored 'tables. To that end, Pangea Audio has upped the ante with their just-announced Turntable Wall Mounted Premier SE Shelf MKII.
The Premier SE Shelf MKII upgrades its predecessor, the Vulcan Turntable Wall-Mount Shelf — which we reported on here, along with Pangea Audio's other gear and LP-related shelving options, last December — with what's said to be "significantly improved" weight capacity. The SRP for the Premier SE Shelf MKII is $199.95.
"The original wall-mounted shelf continually sold out as soon as it was back in stock," Steve Niemi, Director of Global Sales, Pangea Audio, LLC, said in a press statement. "The only request from our dealers was to make it capable of holding a heavier turntable, now that more of their customers are investing in premium audiophile models. Our response is the Premier SE Shelf MKII, a wall-mount for today's high-end turntables."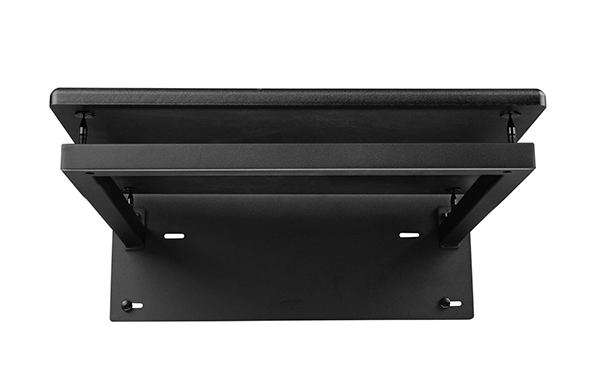 The Premier SE Shelf MKII is said to eliminate performance-robbing vibrations, thanks in part to its one-piece steel U-frame, steel backplate, and a non-resonant MDF shelf insert with adjustable metal spikes for leveling.
Unique to the Premier SE Shelf MKII wall-mount are backplate slots that enable mounting to studs that are spaced 16in on center, with convenient left/right adjustability after mounting. A 1in gap between the shelf and the backplate allows for cable management, in addition to the overall potential intention of a clutter-free appearance.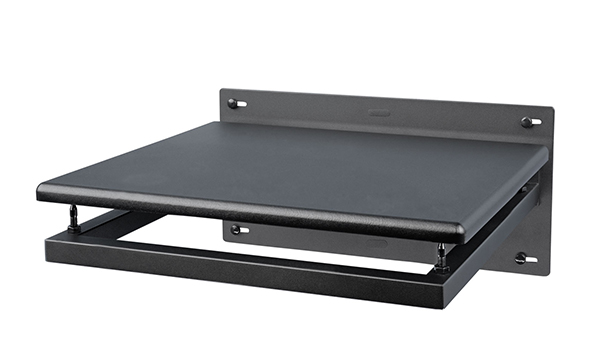 The MKII shelf is purported to be designed for both end-users and custom installation specialists alike who are looking to mount turntables in such a way to save space and/or complement a room's décor. The MKII frame mounts to wall studs, masonry, brick/concrete, thick wood paneling, and similarly sturdy wall surfaces. All mounting hardware for the MKII is included, along with an illustrated installation guide.
Pangea Audio also wanted to note that, relative to the company's commitment to eco-friendly packaging, the Premier SE Shelf MKII is shipped in recyclable packaging, sans Styrofoam and/or other potentially harmful materials.
For more about Pangea Audio, go here — though please note the site may still currently be under construction. That said, the listing of authorized Pangea Audio dealers, both domestic and international, is indeed accessible when you scroll further down the home page accordingly.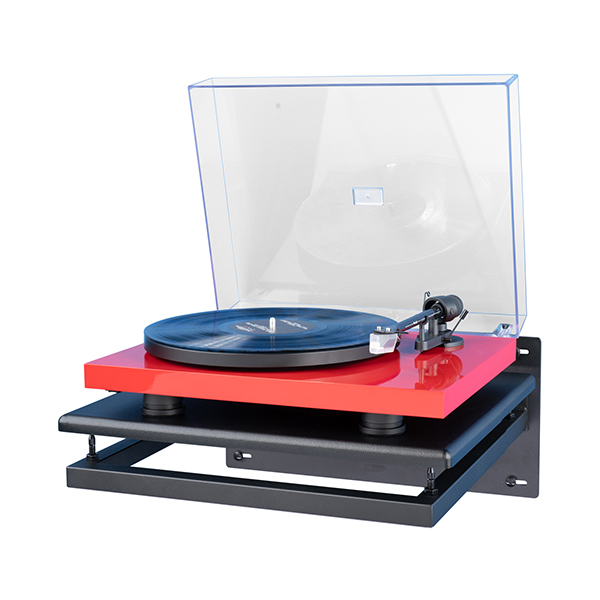 <!- ------------------------------------>