Parasound Launches JC 1+ Dealer Tour on February 29th at The Audio Salon in Santa Monica

SAN FRANCISCO (2/12/19) -- Parasound will kick off a dealer tour for the new John Curl-designed Halo JC 1+ monoblock power amplifier on February 29th at
The Audio Salon
of Santa Monica, CA. This will be the first of a number of dealer events nationwide to debut this remarkable new Parasound flagship amplifier. It replaces Parasound's original JC 1 after a 'mere' two decades as king of the hill.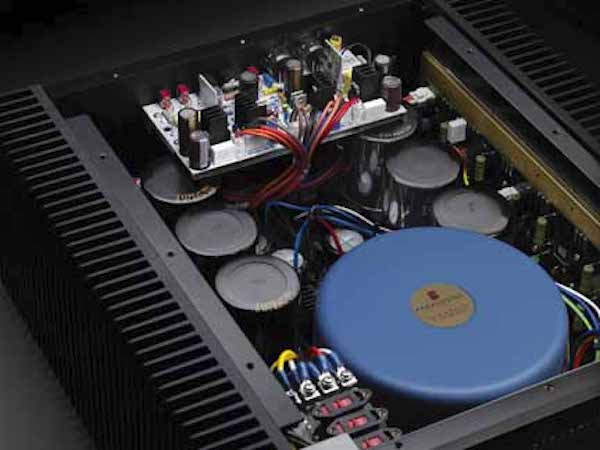 Those who know The Audio Salon recognize it as a special place. It is nestled among the art galleries at Bergamot Station in Santa Monica. Owner Maier Shadi says the location pays homage to the idea that music reproduction is an art form. Shadi is meticulous to the point of obsession—qualities that serve his clientele well.
The event will be held Saturday, February 29th from 2 to 6 pm at The Audio Salon, which is adjacent to the Bergamot Subway Station. It will feature Parasound President, Richard Schram, and John Curl, with the Parasound Halo JC 1+ monoblock power amplifiers driving Wilson speakers.
RSVP to The Audio Salon recommended: 310-863-0863.
Here is a short video about The Audio Salon
The Audio Salon, Inc.
@ The Bergamot Station
2525 Michigan Ave (Gallery F1)
Santa Monica, CA 90404
Phone: 310.863.0863 JC 1+ features & specs
Founded in 1981, Parasound Products, Inc., is a privately-owned U.S. company that specializes in providing affordable audio components to the critical listener. The company's ever-improving line of audio products has garnered a reputation for performance, value, and reliability. The highest quality standards are assured by Parasound's close relationships with their Taiwan manufacturers that date back to 1982.
For more information, visit Parasound.com or call 415-397-7100.
<!- ------------------------------------>