Review Explosion, Short Cuts Edition Vol. 9: ECM Mines Fine Vintage Catalog Entrants for New Analog-Centric Luminessence 180g 1LP Reissue Series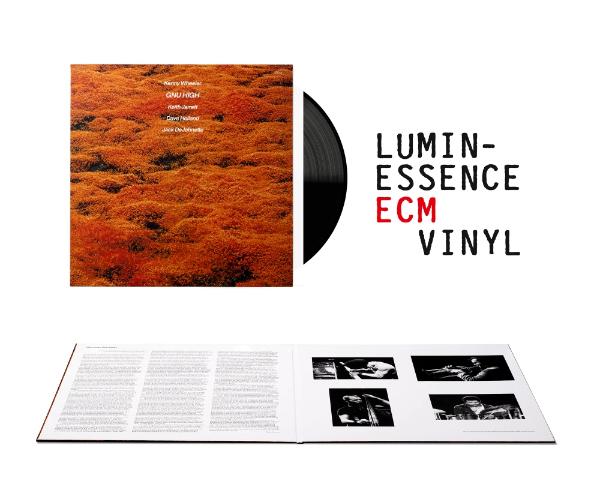 Back in May, I reviewed a quintet of fine first-time vinyl editions from newer artists on the legendary ECM Records label — a roundup you can catch up on right here. In that review, I hinted that AP would love to review reissues of classic, vintage ECM titles from the 1970s and '80s. Well, our collective wishes have just been granted, almost as if on demand, as ECM has launched their new "Luminessence" series of 180g vinyl reissues.
Obviously, this is a program that has long been in the works (AP's magical powers are good, but not that good!), and these reissues have a pretty sweet pedigree as outlined in the label's official press release: "Luminessence, ECM's new audiophile vinyl-reissue series, is a kaleidoscope, shedding light on the jewels of the label's deep catalogue in elegant, high-quality editions. The hallmarks of the series: original and evocative music, imaginatively played and sensitively produced. The recordings underline the scope and variety of ECM's world of sound and the LPs are presented in different formats. . . . Some are offered in exclusive facsimile editions, others framed in high-grade gatefolds that include new liner notes offering historical context and fresh perspectives, while again others have been long out of print or even never before released on vinyl. Many of the reissues are cut from the original analog master tapes and all Luminessence releases incorporate the striking cover art which has contributed to ECM's renown."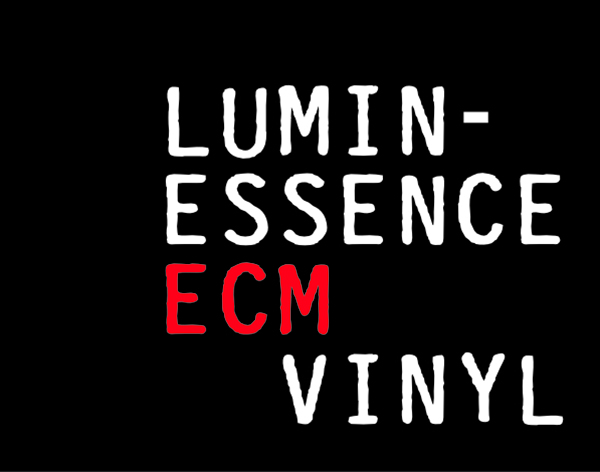 A word or two about that latter official comment regarding the analog master tapes. At first, I was a little confused, as the earlier ECM reissues announcement indicated that the vinyl was cut from digital sources. Accordingly, I reached out directly to the folks at ECM for some clarification, and while they could not reveal much more detail, they did reaffirm that all the releases reviewed here in Review Explosion Short Cuts installment No. 9 are, quote, "all directly cut from the analogue master." They went on to underscore that "there has not been any mix, since the original tapes were used without re-touching them. We are lucky to have excellent material which obviously 'survived' over the decades quite 'healthily."
So, it seems that these new editions were cut straight from the original masters without any additional tweaks — save for whatever adjustments, such as compression, might have been necessary to ensure a clean-playing but still-dynamic ECM-worthy lacquer cut.
I did find entries on Discogs indicating that the albums were pressed in the Netherlands by Record Industry. This makes sense, as the earlier ECM albums I reviewed back in May were made at that facility as well, so it stands to reason this new series would be made there as well.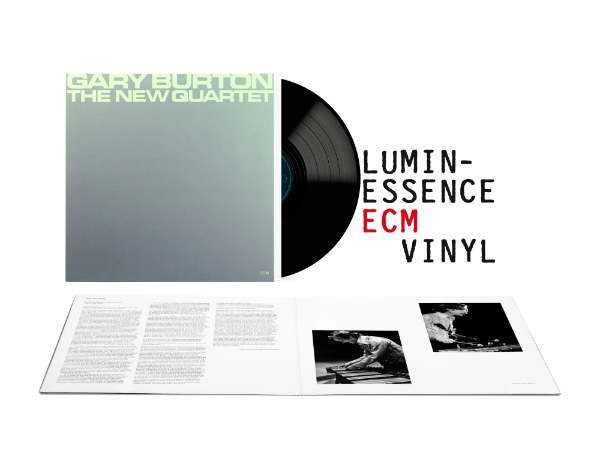 The overall release quality, as to be expected from an ECM release, is made to a very high standard, with the deep-black vinyl pressings playing dead-quiet, and are all well-centered. Each of these albums arrived in a plastic-lined audiophile-grade inner sleeve — something that was pretty much always a standard with ECM releases back in the day.
I have to make special note that all of these ECM Luminessence albums arrived in the mail in perfect shape, due in part to them putting the discs between the gatefolds, not in the sleeve pocket itself. Thus, no covers were damaged in shipping, nor were there rips through the inner sleeves creating any annoying paper dust. It's a very thoughtful production approach, in my opinion.
Whether you buy any record, of course, ultimately comes down to how good the music is and how it sounds, and there are some gems here worthy of your attention if you like jazz and ambient-leaning music. I'll go so far to say that you owe it to yourself to track down some, if not all, of these ECM Luminessence albums, seeing how they are very enjoyable, and, at times, jaw-droppingly beautiful.
And with that preamble now at a close, let's get into this ECM-centric Record Explosion Short Cuts Edition No. 9 rundown. I will say one last thing upfront: These Luminessence series reissues are first class, and well in keeping with the ECM legacy — and maybe they are even better.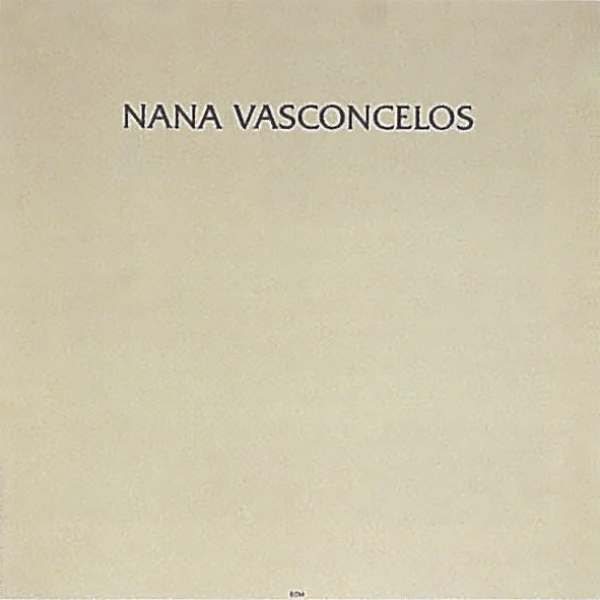 NANÁ VASCONCELOS
SAUDADES
MUSIC: 10
SOUND: 10
Saudades, a 1980 album from Brazilian percussionist, singer, and composer Naná Vasconcelos, is, in a few words, beautiful, haunting, and mesmerizing. I was only vaguely familiar with this artist's music previously, but that's changed after having heard this recording because, well — I want more! It fits in neatly with my musical trajectory of the past 10 or so years where I have been going deeper into global music.
Vasconcelos is an artist on his own journey into ambient, ethereal, and spiritual musical spaces. That the album features only two other entities — Egberto Gismonti on 8-string guitar, and the Stuttgart Radio Symphony Orchestra — gives you the sense that this is music designed to take you places.
How do I best describe this music? Well, just consider the instrumentation Vasconcelos plays here, notably the berimbau — a single-stringed instrument emanating from Africa but popular in Brazil that is attached to a gourd resonator and played with a stick to create different percussive tones and textures. Saudades also includes other percussion instruments such as hand drums and gongs, plus voices. The opening tune on Side 1 is, in fact, called "O' Berimbau," which begins with the intoxicating sounds and rhythms of that instrument, setting the stage for the Orchestra to weave in its slowly moving beautiful melodies within and around. It is a sensual, emotional waltz of a sort.
The whole Saudades album (SRP: $29.99) essentially proceeds in that manner, mixing rhythms, tones, textures, and melodies for a genuinely unique and at times ethereal musical journey. In a word, it is simply lovely.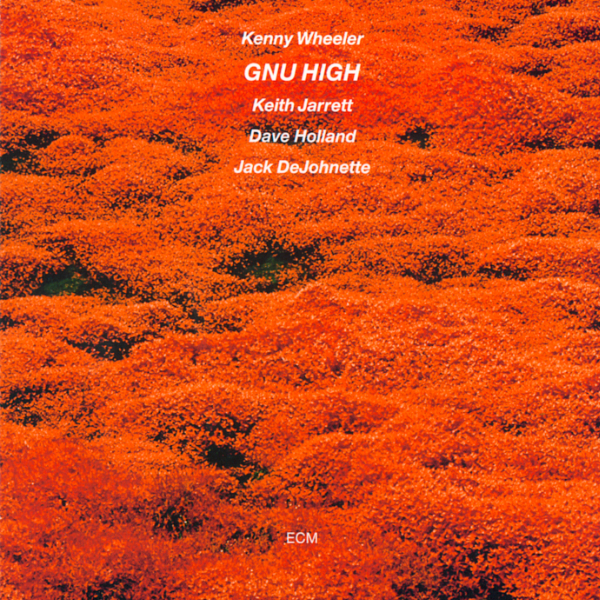 KENNY WHEELER
GNU HIGH
MUSIC: 10
SOUND: 10
Another artist I knew little of save for his sideman session appearances, Canadian trumpet and flugelhorn player Kenny Wheeler's Gnu High is a beautiful, straightforward-yet-modern jazz spin. His first album for ECM, which was originally released in 1975, soars out of the gate as a swinging masterclass session, featuring a backing band of no less than Keith Jarrett on keys, Dave Holland on bass, and Jack DeJohnette on drums. Wheeler composed all three lovely and melodic works here that provide not only a launch pad for his own rich soloing, but he also gives the other players plenty of space to explore.
For example, I really appreciate the piece called "Smatter" (Track 1, Side 2), where, at one point, the whole band shuts down to give bassist Holland the solo space he needed to fly — and it works magically. Of course, this being an ECM release produced by label founder Manfred Eicher, you know they were in a superlative studio that could probably capture the sound of a pin dropping! Accordingly, Eicher ensures that Holland's bass solo doesn't get lost in the ambiance of the room, and it is recorded in such a nuanced way that you can feel the essence of the instrument.
Brief aside: For the sake of apples vs. oranges comparison, I can't always say such things in regard to numerous esteemed vintage recordings made by legendary engineer/producer Rudy Van Gelder, wherein bass players seemed to get the short shrift from time to time. In fact, Charles Mingus reportedly was quite vocal in his refusal to work with Van Gelder for that sort of reason, feeling the legendary engineer ruined the jazz maestro's bass sound.
Back to Wheeler. Even on the Side 1 opening track "Heyoke" when Holland goes for his solo spot, the recording is perfectly balanced so the instrument doesn't get lost amidst the trio's delicate and supportive vamping. Jarrett's piano here is especially beautiful, and DeJohnette's cymbal solo — again, a moment where everything else stops, save for the wash of the cymbals — is mesmerizing. In short, Gnu High (SRP: $29.99) is a wonderful album.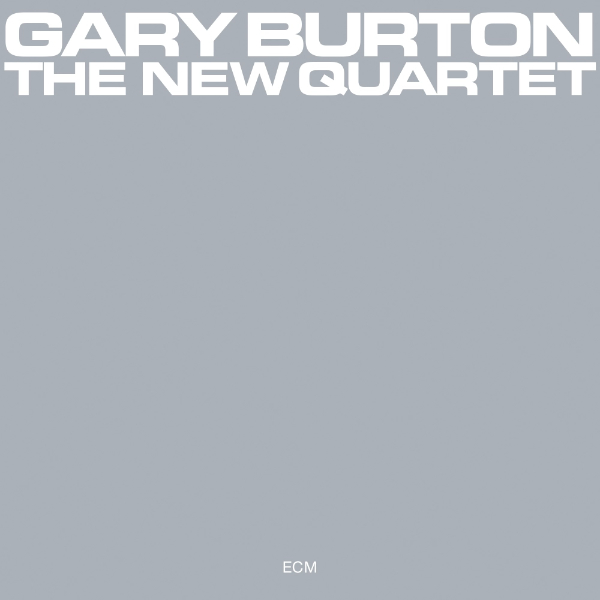 GARY BURTON
THE NEW QUARTET
MUSIC: 8
SOUND: 9
This is one of the Luminessence series albums that I owned an original German pressing of, so I know the new edition of Gary Burton's 1973 LP The New Quartet fares favorably in comparison. In fact, I think the new edition sounds better than the original, as it is a bit more open, delivering a richer sense of the instruments.
While this isn't my favorite album by Burton, the group here does deliver an aggressive drive from the rhythm section of Abe Laboriel on bass and Harry Blazer on drums. Guitarist Mick Goodrick's playing is rich and varied — and, by the way, within a few albums, he would be joined in the band by a young Pat Metheny, whom Burton discovered.
The New Quartet (SRP: $38.99) is a grower of an album — and I mean that in the best possible way. When I first put it on for a refresher listen, I was taken aback, hearing it with fresh ears as almost a "new" release, seeing how it had been a bunch of years since I played it, and it hadn't grabbed me first time around. Revisiting The New Quartet a few times now via this new ECM Luminessence pressing, I've been digging it a bunch more than I had in the past, getting more into its rocking, funky feel. Can vibes be funky? Listen to "Brownout" (Track 4, Side 1), and find out for yourself.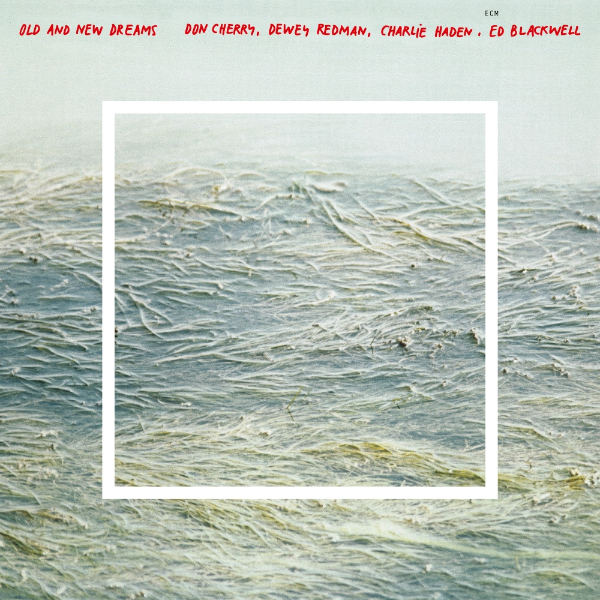 OLD AND NEW DREAMS
OLD AND NEW DREAMS
MUSIC: 9
SOUND: 9
This self-titled album from Old and New Dreams is the second collection by the band, featuring free-jazz legends Don Cherry (trumpet) and Charlie Haden (bass), plus Dewey Redman (saxophone) and Ed Blackwell (drums). But don't be thrown by the "free jazz" roots of these players, as this isn't a recording of mad dissonance and skronk — not that I have a problem with mad dissonance and skronk, if there was any — but I digress.
No, Old and New Dreams is wonderful, modern-sounding jazz that recalls the past while it points forward to more ambient pastures. I'll put it this way — even though this album is now 44 years old, the music sounds incredibly fresh and timeless.
They open the album with "Lonely Woman," which also turns out to be the opening track on Ornette Coleman's 1959 debut album for Atlantic Records that both Cherry and Haden played on! It is an engaging exploration that never loses steam. Equally beautiful is the Dewey Redman composition "Orbit of La-Ba" (Track 2, Side 2), which sets the stage for Haden's mesmerizing "Song for the Whales" (Track 3, Side 2).
Old and New Dreams (SRP: $38.99) is one of those albums I wish I had been ready to embrace back in the day when it was released in 1979, but I was still exploring many of the core roots of jazz at that time, so perhaps now is my time to be more open to it. That said, isn't it great that ECM is giving us all the option to discover anew fine vintage music like this, which sounds as fresh as if it were recorded today? Check out these timeless Dreams for yourself.

(Mark Smotroff is an avid vinyl collector who has also worked in marketing communications for decades. He has reviewed music for AudiophileReview.com, among others, and you can see more of his impressive C.V. at LinkedIn.)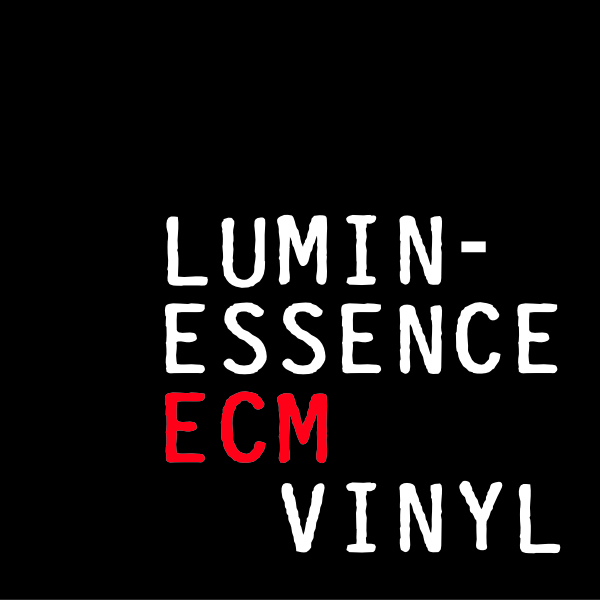 <!- ------------------------------------>