RIP Bruce Lundvall, Resurrected Blue Note Records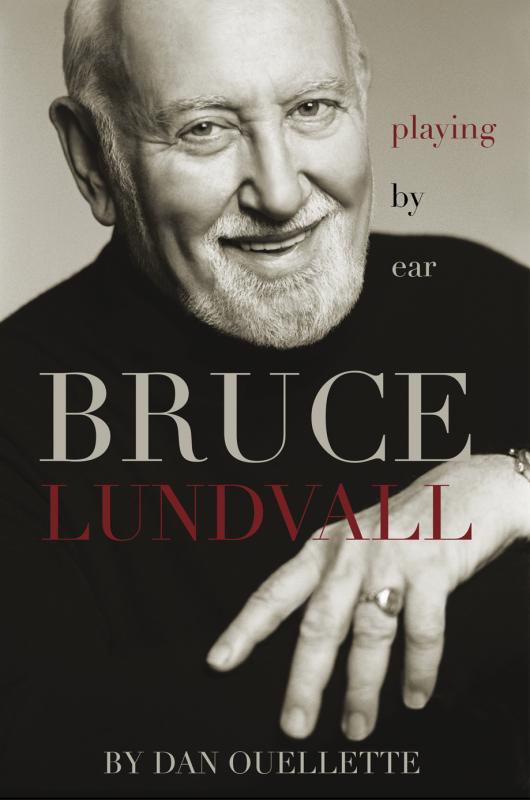 Record business veteran and jazz fan Bruce Lundvall passed away Tuesday, May 19th at Valley Hospital in Ridgewood, New Jersey.
Lundvall, 79, was born in New Jersey in 1935 and lived there his entire life. His record business career spanned half a century, but before that, like many of his generation's record business executives, he was an avid record collector and patron of New York City jazz clubs of that era.
He began in an entry level position at Columbia Records and over the next twenty years worked his way up to president of Columbia Records and then to the parent company CBS Records.
In 1982 he left Columbia to run Elektra Musician, a new division of Jac Holzman's label. Among the label's first releases was Bobby McFerrin's groundbreaking debut.
He later moved to EMI where he revived the once great but then sinking Blue Note Records as well as starting up the "adult contemporary" label Manhattan Records. Lundvall's Blue Note revival was a major success both for promoting the label's deep and well-regarded catalog and introducing new artists, some of whom lived on the "outskirts" of jazz—a model successfully followed by his successor Don Was. Among the artists Lundvall signed to Blue Note: Cassandra Wilson, Dianne Reeves and of course Norah Jones, who went on to sell millions of records (her debut was recorded and re-recorded under Lundvall's watchful ears). Lundvall also re-signed Blue Note veterans and signed many other "pure" jazz albums.
In 2010 soon after being diagnosed with Parkinson's Disease, Lundvall stepped down and was named "chairman emeritus".
As it turned out, Lundvall lived for years literally walking distance of my home. In fact, in warm weather I ran past his driveway hundreds of times without knowing it was Lundvall's home. By the time I found out, his health was already in decline but I'd hoped to interview him. Mosaic Records president and long-time Lundvall associate and friend Michael Cuscuna was kind enough to give me the contact information but he cautioned me to not expect a reply to my email.
Nonetheless, Lundvall did respond with his phone number but he cautioned that at that point his ability and/or willingness to respond was day-to-day. I left a few voice messages and finally did managed to talk to him but it was clear he was having difficulty and our call was quickly cut short.
Within days of that call, Lundvall was moved to a nearby assisted living facility. That didn't stop him from organizing a Parkinson's benefit where many of the artists he'd supported and discovered performed. I chose to not bother him further. However, when I meet people who knew him, (including the producer/musician John Simon) bringing up his name always produces anecdotes and enthusiastic endorsements of both his business acumen and his integrity.
I'm sorry I never did connect, but through his legacy we all connect every time we play a record by an artist he signed and supported (the image is of Dan Ouelette's well-received Lundvall bio).
<!- ------------------------------------>