Riva Audio's Magic Wand!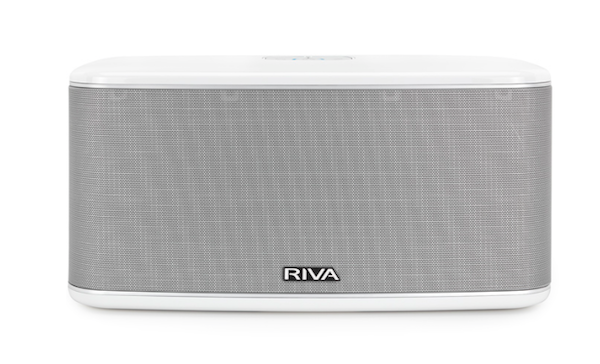 Just had to sneak this in before heading for vacation.
Riva Audio's
Wand is a spectacular-sounding wireless Wi-Fi based distributed audio system that features open architecture, meaning you can stream using Google's Play app via Chromecast, or Apple's Airplay, or directly from a hard drive via DLNA or control the system Riva's own Wand app, at up to 192/24 bit resolution. It has Spotify built in.
If you have Wi-Fi based streaming set up at home you can take either of the two Wand units on the road and access and play home content from wherever you go as long as you're online. The sound of this system is incredible especially considering the cost: the big Festival unit costs $499 (available during the holiday season for $399), while the smaller Arena model goes for $249 (available for $199 during the holiday season—I may have misstated the price in the video).
Why should only one wireless distributed audio company dominate this market with a less open, definitely less good sounding system? The big Festival unit absolutely smokes Sonus. A guy who installed my irrigation system a few weeks ago asked me if I wanted wireless outdoor music. He offered Sonos. I brought him inside to hear the Festival and he couldn't believe what he was hearing compared to what he was used to.
This system goes remarkably deep, plays loud without strain, break-up or compression and produces a sonic image as free from the constraints of the box as any small unit I've heard. I streamed 96/24 high resolution files from the A&Ultima portable player I recently reviewed in Stereophile and the resulting sound was remarkable, not for a small unit but just plain remarkable.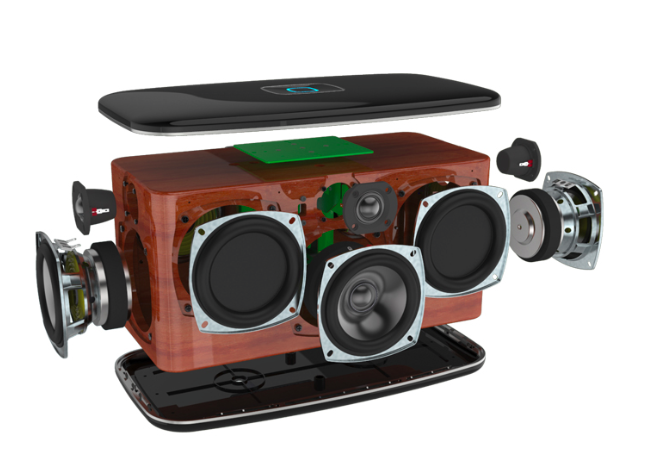 I played a high resolution file of Waltz For Debby and the piano, bass and drum sound would impress even the most discerning audio snob for its smooth tonal balance, top and bottom end extension and especially for its ability to produce subtle dynamic contrasts and sophisticated instrumental textures.
If you have streaming music at home over your wireless network you can access it from where you are in the world as long as you're on the Internet and play it through either of these units, though you're more likely to bring with you the smaller Arena unit, which can add a battery for portability.
I thought and still think the two Riva Bluetooth speakers, the Turbo-X and smaller S model are the best Bluetooth speakers I've yet heard but Riva is moving now to Wi-fi enabled distributed audio. I've heard the Sonus system and thought it was okay and this week I auditioned another pair of Wi-Fi enabled units from a company with a great name in high performance home audio, and the Riva Festival and Arena units stomped all over those and for about half the cost. Half the cost and more than twice as good? I like that.
Visit Riva Audio's website for more information and watch this quickly put together video to see both and hear the Festival or at least what was picked up by the camcorder's shotgun microphone. Comes with a 30 day money back guarantee I doubt you'll take advantage of.
I'm again impressed by Riva's build quality and the superior sound quality produced by this company's products. As I wrote in the Bluetooth review, I first met Riva's President and Chief Engineer Donald North at a Los Angeles audio show some years back when he was showing his turntable design. So all of this makes complete sense!
<!- ------------------------------------>