On Spencer Dryden And His Gift To Music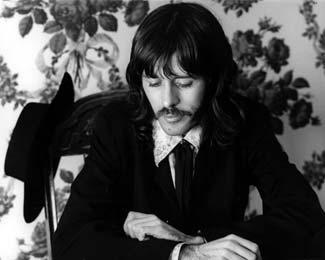 Sundazed's recent mono After Bathing at Baxter's reissue, reviewed here (www.musicangle.com/album.php?id=381) prompted bassist Dan Schwartz to send this remembrance —ed.
There has never been a great rock band without a great drummer. Ringo took a drubbing from clever pundits and know-nothings as if he was not in the league of the other Beatles. But Ringo, "the greatest," changed the world in a most crucial moment in modern history with his sheer explosive and contagious joy in playing.
He played, and in playing he made us smile;made us dance. Charlie Watts came and got us swaying further. By now, we all know the virtues of the great showy and technical drummers, but we often overlook the things that are more lasting and that transform us on a deeper level.
From this moment in human history when our lungs are crushed by the airless weight of aggressive avarice, it's hard to recall the shining moment when we could see the crack in the façade of the consensual hallucination we call "society," which the defenders of the bastions of narrowness tell us is civilization-- is, in fact, the civilization. But there was such a moment, when I was a child. I was raised in it, and some of us remember.
What did Spencer bring to the game? What was his personal turf, his unique gift, both to himself and us? He brought us freedom from time. He treated the time of a song or the time of a jam as if it was simply the play-thing of the musicians and singers. He knew that rigidity of tempo and phrasing wasn't a rule, but one of many possibilities - a color to be employed for contrast and shading. He knew that drums could be dialogue and not just backing.
In the music he loved, this was common knowledge, but the music he loved wasn't a popular form. Spencer gave us the gift of knocking down the imagined wall between what was allowed in "esoterica"-- the music of hipsters and cognoscenti--and what was done in the mass market. He took his unique opportunity in musical history, the commercial success of JA, and said, "OK! I'm going over here! Who's coming?" And JA went, and so did we all who loved them and grew up with them, and got changed in the bargain. Our spines were looser, our ideas not quite so contained in a metered thought-process.
Spencer and Jack (Casady) were fluid,attaining a kind fluidity that rhythm section partners don't usually achieve in pop music. I took up the bass shortly after Spencer left JA, and the first iconic record for me was Crown of Creation. And the pairing of Spencer and Jack became the template of what was achievable - freedom. For me, it would be decades before I encountered drummers who had learned what Spencer knew so long ago. We make the choices and the rules.
Bass players, like other players, are always asked what other bassists influenced us. But we should be asked about drummers. The list of drummers I love is long, but at the top of the list of those who influenced me is Spencer. I learned more from listening to him than any other drummer. I learned that all of it - all the music - is my responsibility and choice.
Dan Schwartz
Los Angeles, CA
Mr. Schwartz is a bass player who has recorded or played with Rosanne Cash (on her new album), Bob Dylan, Jon Hassell, Brian Eno, Bernie Leadon, Dave Navarro, Linda Perry, Sheryl Crow, Stan Ridgeway and many others. He is also an audiophile and formerly wrote for The Absolute Sound. He recently resigned from TAS out of "disgust" with the editorial team.
<!- ------------------------------------>