Sumiko's Smart Pro-Ject Turntable Mix at RMAF 2016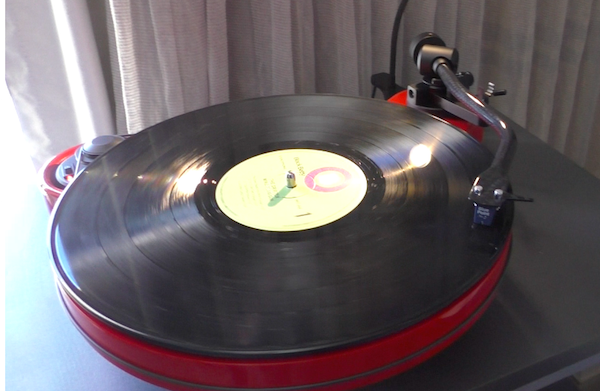 Sumiko could fill more than a few hotel rooms with all of the Pro-Ject turntables in the company's extensive line that it imports to America, but chose instead to pare it down to a smart few in its own room (other models where sprinkled throughout the show).
It showed the VT-E that can hang on a wall and play vertically, as well as two high performance, high value models the often get lost among the company's "plinthier" models: the RPM 1 Carbon, which for $499 includes a Sumiko Pearl cartridge mounted on a nine inch, carbon fiber wrapped aluminum tone arm featuring magnetic repulsion anti-skating and the pricier $999 RPM 3 Carbon that features a more sophisticated platter system topped by an integral recycled vinyl record mat, a ten inch version of the "S" carbon fiber wrapped aluminum arm fitted with a Sumiko Blue Point 2 high output moving coil cartridge.
Also on static display was Pro-Ject's $499 VC S vacuum based record cleaning machine, which the company claims has been a huge success with every shipment quickly selling out.
Also finally available (but quickly sold out), the company's $499 vacuum record cleaning machine. (Sorry about the poor video sound in the crowded, noisy room).
<!- ------------------------------------>