Triangle Art Maestro & Anubis Turntables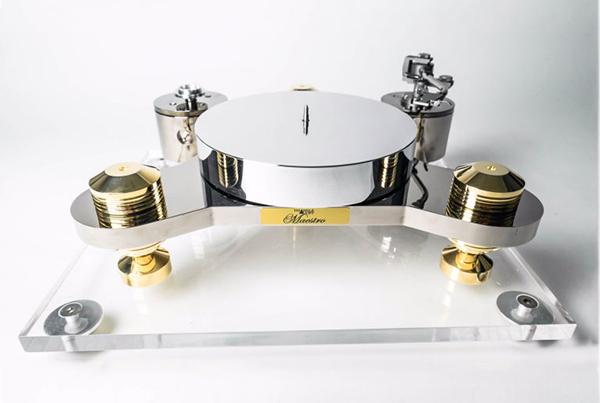 Triangle Art had such an impressive active room display at the recent Pacific Audio Fest (a.k.a. PAF 2023) that we here at AP felt it was worth shining today's gear spotlight on some of the truly amazing turntables being shown there — especially considering lead designer Tom Vu was on hand to demo them and discuss how they came to be.
The Triangle Art 'tables seen at PAF 2023 are as follows: the Maestro (sporting an SRP of $9,000), which was fitted with a 12in Horus tonearm ($4,400) and Zeus MC cartridge ($4,800); and the Anubis (SRP: $18,000) with a 12in Osiris Mk2 tonearm ($9,000) and Apollo MC cartridge ($9,000). Triangle Art also showed the big kahuna that truly reflects its name, the Ultimate SE (SRP: $130,000), which was also fitted with the $9K Osiris arm and $9K Apollo MC cart.
We do realize some of these SRPs can be seen as budget-busters for some of you, so we'll keep our focus here on the first two 'tables, Maestro and Anubis.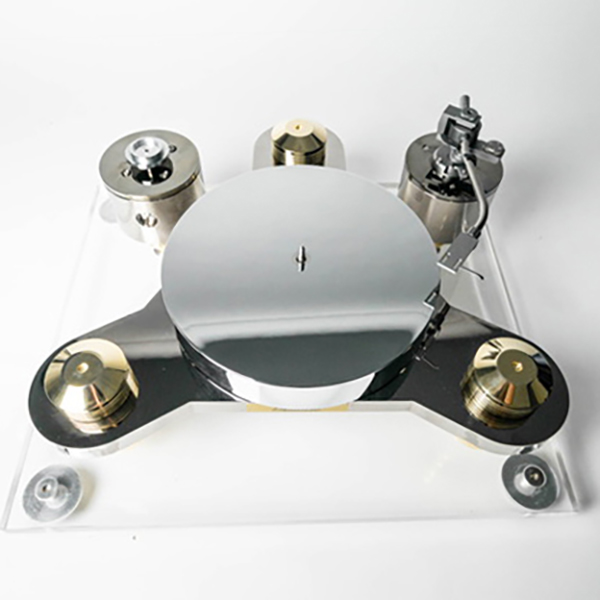 Let's begin by looking further into the Maestro. This $9K 'table comes with a hefty, solid composite metal 1in thick plinth and 2in thick solid composite metal platter that's said to "control all vibrations and provide superior resonance" (their words). The stainless-steel bearing is composed of diamond coating with a large ground radius, and it runs on a thrust washer. According to Triangle Art, this material has a "very low efficient of friction and very high wear resistance, providing a long, maintenance-free life."
Other Maestro features include an AC motor with stabilizer for 33/45 rpm adjustments, an optional controller motor drive, dimensions of 18 x 10 x 17in (w/h/d); and a weight of 80lbs.
Next, let's look at the Anubis. This $18K 'table comes with a hefty solid composite metal CNC-machined plinth and a 48mm thick chrome platter, also made of solid composite metal. Diamond-coated non-inverted steel ball bearings support the Anubis' heavy platter.
Other Anubis features include a high-torque AC motor with belt drive, 33/45 rpm adjustment options, dimensions of 12 x 10 x 12in (w/h/d); and a weight of "approximately" 160lbs (double the weight of the Maestro).
For more about Triangle Art, go here.
To find an authorized Triangle Art dealer, go here.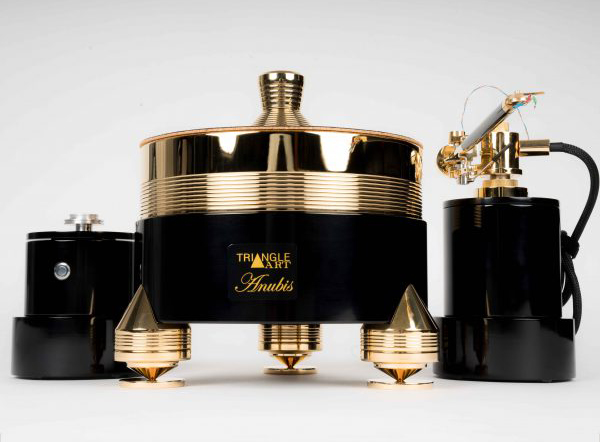 <!- ------------------------------------>