Victrola Stream Onyx VPT-2000-BLK-ATE Turntable Coming in February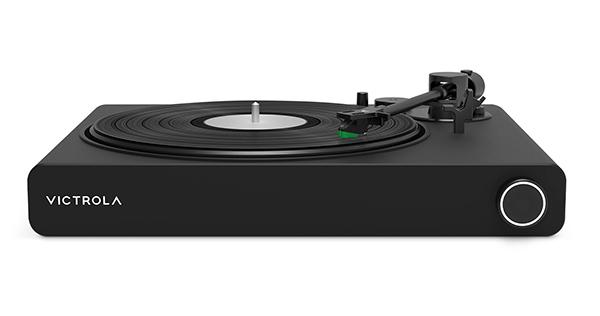 Is there a more storied, historic company name when it comes to the history of the turntable than that of Victrola? Well, the company that's been manufacturing audio gear since 1906 is still going strong, having recently announced at CES 2023 that their next-gen turntable, the Stream Onyx VPT-2000-BLK-ATE, will be coming our way in mid-to-late February.
The Victrola Stream Onyx is the second iteration in the company's Stream turntable lineup, following in the damped footsteps of last fall's Stream Carbon 'table. The Stream Onyx, verified as a Works with Sonos product, is said to offer revamped build materials from the original Victrola Stream Carbon that enables users to enjoy their LPs through their entire Sonos system, with no additional equipment required.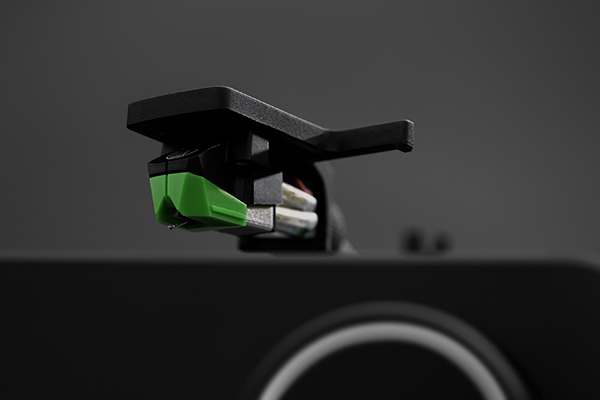 The belt-driven Stream Onyx's feature set includes an aluminum tonearm with a custom-designed removable headshell fitted with an Audio-Technica VM95E cartridge, a built-in preamp, an MDF plinth, a die-cast aluminum platter, adjustable speeds of 33 1/3 and 45rpm, and an adjustable counterweight. See it in action, so to speak, in the videoclip below.
"The Victrola Stream Onyx is the next product in our assortment of Works with Sonos high-performance turntables," said Scott Hagen, CEO of Victrola, in a press statement. "We have maintained all the amazing DNA of the Victrola Stream Carbon, with a few alterations in the materials and finish so that we can deliver this awesome solution to even more Sonos homes around the world."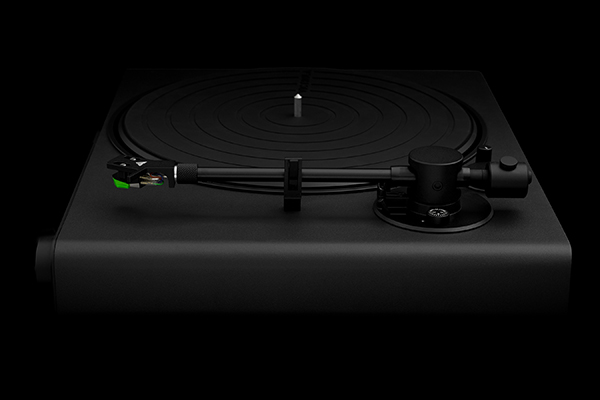 I should point out here that more traditional stereo speaker options can also be used in conjunction with a Sonos sound system via RCA outputs. But if you are indeed Sonos-inclined, the Victrola Stream app (available via iOS and Android) provides relatively quick setup, and is said to connect the Stream Onyx wirelessly to a Sonos system "in seconds." Once setup is complete, the Victrola Stream Onyx fully integrates with the Sonos app for simple control, with the built-in illuminated control knob providing a tactile, centralized volume control for the entire Sonos system and selected playback groups.
The Victrola Stream Onyx turntable is available for pre-order on Victrola's site (and elsewhere; see links below) with an SRP of $599.99, with wide availability starting in mid-to-late February 2023. I've also been told Victrola plans to distribute the Stream Onyx in Europe sometime later in 2023.
For more about Victrola go here.
To find an authorized Victrola dealer near you, go here.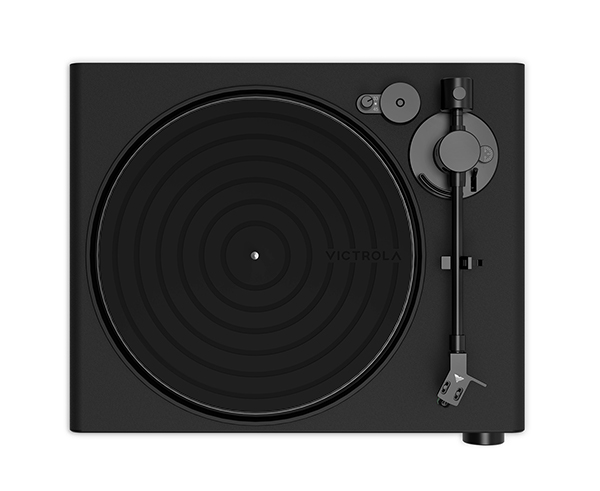 VICTROLA STREAM ONYX VPT-2000-BLK-ATE
($599.99)
Specs
Wow & flutter: <0.175
Tonearm length: 225mm
Overhang: 18.5mm
Tracking error angle: <2 degrees
Power input: AC 100-240V – 50Hz/60Hz
Connectivity: 802 11a/b/g/n/ac (wireless); 10/100 Ethernet (wired)
Outputs: RCA (built-in preamp)
Materials: MDF, aluminum, plastic
Dimensions: 16.93 x 4.37 x 13.58 in (w/h/d)
Weight: 12.13lb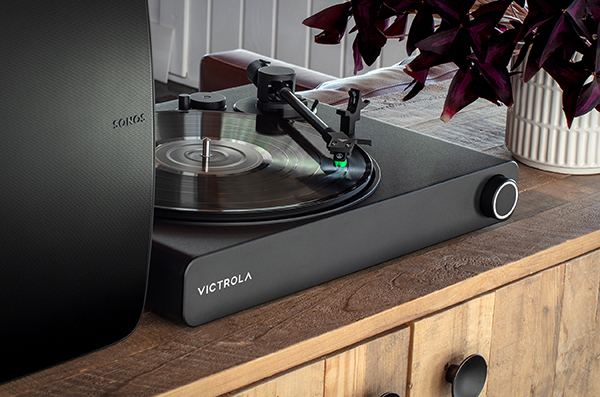 <!- ------------------------------------>