Wilson Audio Specialties New Alexia Series 2 Loudspeaker Debuts at The Audio Salon This Weekend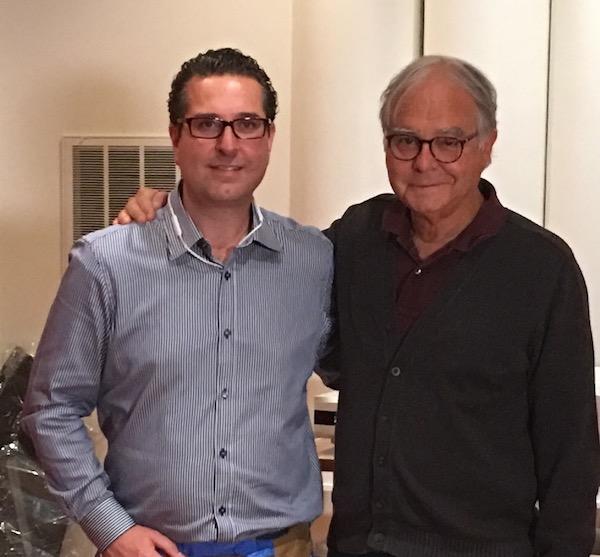 The Audio Salon, Santa Monica, CA and Wilson Audio Specialties invite you to another of our critical listening events. On this coming Saturday evening, August 19th between 4 and 8 PM Wilson Audio Specialties' Peter McGrath and The Audio Salon's Maier Shadi with present the all new Alexia Series 2 loudspeaker. (Pictured are Maier Shadi and Peter McGrath).
The analog system will consist of the Swedish Analog Technologies SAT pick up arm and a Lyra Atlas cartridge mounted on a TechDAS Air Force One turntable.
The digital system will be the dCS Rossini DAC using a pre-release version of dCS' MQA software for critical comparisons of source material. All amplification will be via the Dan D'Agostino Master Audio Systems Momentum series electronics. Signal transfer via Transparent Cables and equipment supports via Harmonic Resolution Systems.
Please rsvp to (310) 863-0863 or maier@theaudiosalon.com
Address: 2525 Michigan Ave (Gallery F1)
Santa Monica, CA 90404
<!- ------------------------------------>
| | | | | | | | | | | |
| --- | --- | --- | --- | --- | --- | --- | --- | --- | --- | --- |
| | Equipment Reviews | | The Gruvy Awards | | Blogs | Columns | | Show Reports | | News |