The Worst Music Ever, Part 2!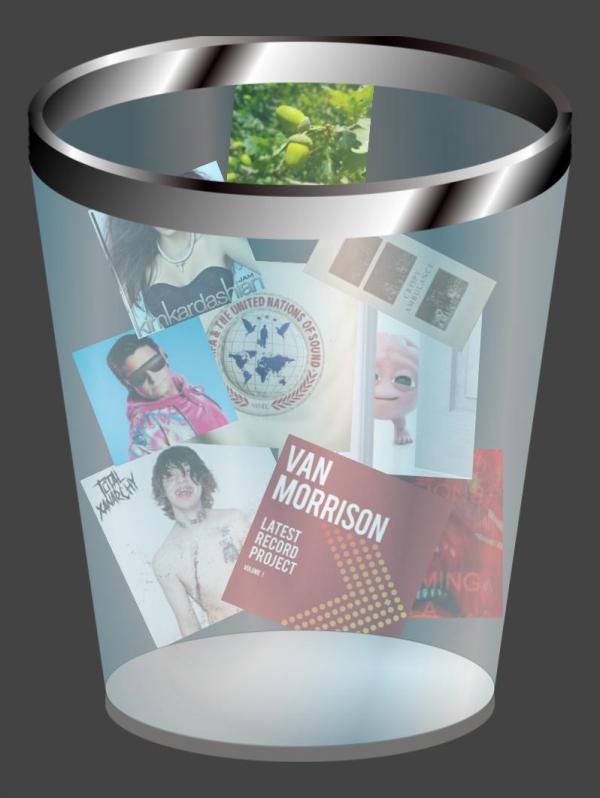 Two years ago, I wrote a feature about the worst music ever,
saying
, "Some [bad music] is so awful that we can't help but listen and laugh." Our readers agreed. Of course, I left the initial list incomplete; there's too much (mostly) hilariously awful music to consume it all at once. Now, I'll torture myself (inviting you to join in) with more sonic excrement, excluding material I've previously reviewed. Let the fun resume!
Kim Kardashian - "Jam (Turn It Up)"
Before she married (and filed for divorce from) Kanye West, reality TV star/celebrity socialite Kim Kardashian tried to be a pop singer too. Apparently reluctantly, she recorded "Jam (Turn It Up)" with hitmakers The-Dream and Tricky Stewart: "[Friends like Kanye] asked what I do for fun, and I said, 'I go shopping, I hang out with friends.' And they said, 'We go to the studio for fun. Come have fun with us. Don't think too much about it.'" Over a generic dance track, Kardashian sings about an expensive but not particularly interesting night at the club (she composed none of this song)—it's mundane to anyone not named Kim Kardashian. Of course, her voice is heavily autotuned, and the song sounds hyper-manufactured. Despite including it on this list, I find that age only helps "Jam (Turn It Up);" a few years later, PC Music took this style of pop music, added an artsy, satirical bubblegum twist, and successfully sold it as the future. (If this was instead on PC Music Volume 1, it'd now be hailed as a masterpiece.) In the intended context, though, "Jam (Turn It Up)" is a relic of an era when consumers accepted this cluttered production sound. Kim Kardashian was at that time famous enough to attempt this career shift, but not so illustrious as to face universal humiliation.
Crispy Ambulance - "Deaf"
Factory Records co-founder Tony Wilson famously loved Manchester's music scene and followed opinions of those in his circle. He often endorsed mediocre local acts because he or someone he trusted appreciated them; this led to signings like Crispy Ambulance. Yet another band influenced by the Sex Pistols' performances at the Lesser Free Trade Hall, like most of Factory's early roster Crispy Ambulance sounded a lot like labelmates Joy Division, but exponentially worse. "Deaf," from the Unsightly & Serene 10" single, features a tuneless lead vocal, irritating backing cries of "hear me, hear me!" (I wish I couldn't), out-of-place hectic drumming, and confusingly processed guitars. Producer Stewart Pickering tries unsuccessfully to imitate Martin Hannett, and the song never builds up to anything significant. Tony Wilson didn't even like Crispy Ambulance (Rob Gretton signed the band) and admitted that they had one of the worst band names ever. It's no wonder that an original Unsightly & Serene is inexpensive; it's one of Factory's worst releases. (Still, comedian John Dowie's "It's Hard To Be An Egg" 7" takes the "weirdest Factory music product" crown.)
Brain - I'm Brain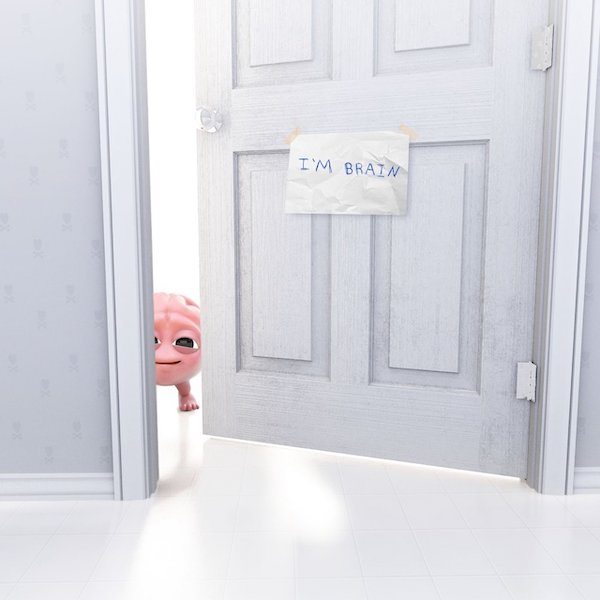 Comedy music is extremely difficult to master; one has to be excellent at both comedy and music. The work of David Burd, best known as Lil Dicky, is about as excruciating as I imagine would be getting one's testicles cut off. I'm Brain, a 7-track EP issued under his other alter ego Brain, tries to be an ironic commentary on pop rap's obsession with sex and drugs, but fails miserably. Brain, a characterization of Lil Dicky's mind, is annoyingly autotuned, and Burd's lyrics agitate more than humor. His Lil Dicky and Brain characters converse on every track, the latter whining about refusing cocaine, boasting that "they call me Usain Brain because I'm fast," and attempting puns like "and the Brain don't even got no dick." Nothing is worse than cheap, immature comedy, to the point that I'm Brain's taxing 21 minutes might as well be a full hour.
Corey Feldman - recent singles
What else could you expect? When former child actor Corey Feldman isn't telling stories of Hollywood child sexual abuse or doing similarly creepy shit to others, he's making more bad music (his 2016 double album monstrosity Angelic 2 The Core: Angelic Funkadelic/Angelic Rockadelic is still by far the worst album of all time). By Feldman standards, his recent singles "Rockin' Revolution" and "Feeling Funky" sound like demos; after all, Angelic 2 The Core's sloppy wall of sound took a decade to construct. Not that the relative minimalism helps—"Rockin' Revolution"'s growly vocal and Garageband-sourced drums alongside "Feeling Funky"'s poor mixing remain amateurish. I hope Corey takes his time with his next full-length, as following this washed-up 50-year-old's cringe-inducing career brings much joy and laughter.
G-Eazy - "Lazarus"
Some songs should never be covered, but no one informed Bay Area rapper G-Eazy. Already a mediocre-at-best rapper, for his 2020 bedroom pop side project Everything's Strange Here he audaciously covered David Bowie's "Lazarus." It's one of the few bad recordings that isn't even funny—it's downright insulting to art. The rest of G-Eazy's record is bad; his lyrics suck, he sounds incredibly bored, and the vibe-reliant, reverb-heavy production only highlights his weaknesses. However, ruining one of Bowie's final songs, one that only works with Bowie's quivering vocals in the context of his death, is simply wrong. The production on G-Eazy's cover is sloppy, and his performance doesn't even sound genuine. He's trying to make credible his record's "darkness," but in the lamest and most musically offending way possible.
Lil Xan - Total Xanarchy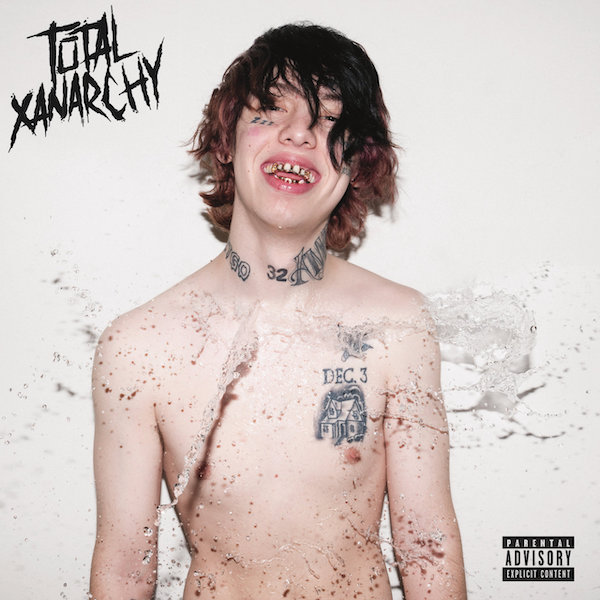 Many overuse and misappropriate the term "mumble rap," but for the work of Lil Xan (Diego Leanos), it fits. Lil Xan, who rose to fame on SoundCloud, mindlessly mumbles his way through songs over unimpressive production, making G-Eazy sound artistically invested in his work. Now clean, he discourages using Xanax (he was addicted for two years), but on his Total Xanarchy album he somehow always sounds drugged out. Further, his lyrics are pure garbage: "And her pussy taste like Skittles, what?/Yeah, ayy, you can really taste the rainbow, what? (Hah, no)/Yo bitch just like a Crayola, what, ayy," he "raps" on "Betrayed." (That song's hook isn't much better: "Xans don't make you/Xans gon' take you/Xans gon' fake you/Xans gon' betray you.") On "Tick Tock," Lil Xan sounds like a kindergartener who just recently learned to cuss: "That bitch love to suck cock/Ayy, I be, tick, tock, tick/I got tick, tock, tick, tock/Tick, tock, tick, tock/Lil bih don't talk, yuh, ayy/Lil bih don't talk, ayy/Yeah, that bitch a dick, ayy/Yeah, that bitch a dick, uh, yeah, ayy." The featured artists match his laziness: 2 Chainz sounds like he hurriedly wrote his "Tick Tock" verse on the way to the studio, and Charli XCX's phoned-in feature can't salvage "Moonlight" (no one needed a mediocre song about two characters drunkenly driving and having sex at 4 A.M.). The by-the-numbers trap production only makes listeners focus more on Lil Xan, who is an absolutely embarrassing caricature of emo trap and cloud rap.
Van Morrison - 2020 anti-lockdown singles and Latest Record Project Volume 1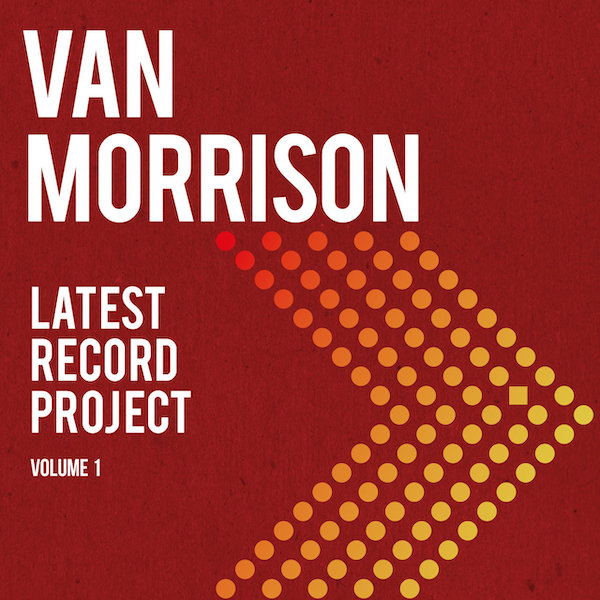 While perusing a bookstore recently, I stumbled upon Keep 'Er Lit, a 2020 book of selected Van Morrison lyrics. Decades ago, his beautifully descriptive prose about love, loss, and life made him one of music's greatest wordsmiths. Thankfully that book's contents end in 2020.
Even in his younger days, Van Morrison was an angry old man—just listen to the "Bang Contractual Obligation" session. But during the COVID-19 pandemic, he really lost his mind. He first released "Born To Be Free," "As I Walked Out," and "No More Lockdown," protesting the lack of live music and how he has to uselessly sit around on his (presumably) multi-million dollar property. "Well, on the government website from the 21st March 2020, it said COVID-19 was no longer high-risk/Then two days later Boris put us under lockdown"/"Why are they working, and why are we not?" he pontificates on "As I Walked Out." Northern Ireland's health minister called the songs "dangerous." (Around this time, Eric Clapton recorded Morrison's "Stand & Deliver," comparing the COVID lockdowns to slavery.)
Just when it couldn't get worse, it did. In May 2021, Van released Latest Record Project Volume 1, an exhausting 28-track, 2-hour album of generic blues backing tracks and angry old man ramblings. "Have you got my latest record project?" he repeats on the opening title track. From there, he rants about how modern music is made on computers and that unlike today's artists, he "wasn't just a PR stunt" ("Where Have All The Rebels Gone?"); how an ex-wife who's "too lazy to go out and work" complained about expensive meals, VIP opera seats, and a million euros ("No Good Deed Goes Unpunished"); and how the lockdowns prevented him from having fun ("Deadbeat Saturday Night").
What's most concerning is Latest Record Project Volume I's far-right bent. Morrison praises Nigel Farage ("Double Bind"), expresses paranoia over mind control, tells listeners to "stop listening to the mainstream media junk" ("Blue Funk"), and after an hour and a half of complaining about everything, unironically urges people to "stop bitching, do something." He also plays into QAnon concepts: the "white people are being attacked" (fact check: they're not) message of "Western Man," the "I'm a targeted individual" line on "The Long Con," and the implied anti-semitism of "They Own The Media." (Morrison using blues structures to back white supremacist ideologies is extremely distasteful.) Aside from the problematic political ideologies, the songs are just really fucking bad. For 3-6 minutes at a time, he embarks on bitter tirades over instrumentals that sound pulled from a royalty-free music library (surprisingly, they weren't). The backing singers increase the ridiculousness as they accompany his lyrics about psychoanalysts and Facebook users. "Why are you on Facebook?/Why do you need second-hand friends?" Morrison sings. "Get a life, is it that empty and sad?" If Van is telling listeners to delete Facebook, then from where is he getting all this Q-type bullshit?! At the end of Latest Record Project Volume I (the title threatening a second volume, which will presumably have an InfoWars-exclusive colored vinyl edition), he goes on about how everyone's jealous of his free thinking and musical talent. Maybe the title of "No Good Deed Goes Unpunished" also refers to his fans: buying Astral Weeks was our good deed, and this is the punishment.
Ian Brown - "Little Seed, Big Tree"
The UK COVID lockdowns also brought out the worst in former Stone Roses frontman Ian Brown. Those who aren't Stone Roses fans can still admit their significant and widespread influence, but Ian Brown's self-released, conspiracy-filled protest song "Little Seed, Big Tree" is purely foolish. The September 2020 single sounds like an Alex Jones rant set to music: "We don't need no stinking badges," Brown begins. "Doctor Evil and his needle/Doctor Evil with a masterplan/A forced vaccine, like a bad dream/They'll plant a microchip, every woman, child, and man/They plan to chip us all to have complete control," he sings. Over a fuzzy guitar track that sounds like an iPhone voice memo recording, he continues, "Geoengineering/Making more than patterns in the sky/5G radiation/Beamed to Earth from space by satellites/The scientist and mediatrist/Trying to tell me two and two is five." Brown's concerns have validity, but right-wing or conspiracy-led music somehow always sounds stupid (and not because I subscribe to far-left ideals; there's bad left-wing political music too). Music spreading a socio-political agenda is acceptable, but music as a spur-of-the-moment Twitter thread isn't. Of course, anti-vaxxers praised Brown for "telling the truth" and whatnot: "NO LOCKDOWN NO TESTS NO TRACKS NO MASKS NO VAX #researchanddestroy," he tweeted and later deleted. Who knows, maybe he'll soon be granted the Herman Cain Award...
Honorable Mention: Screaming Gorilla - Moonchild Variations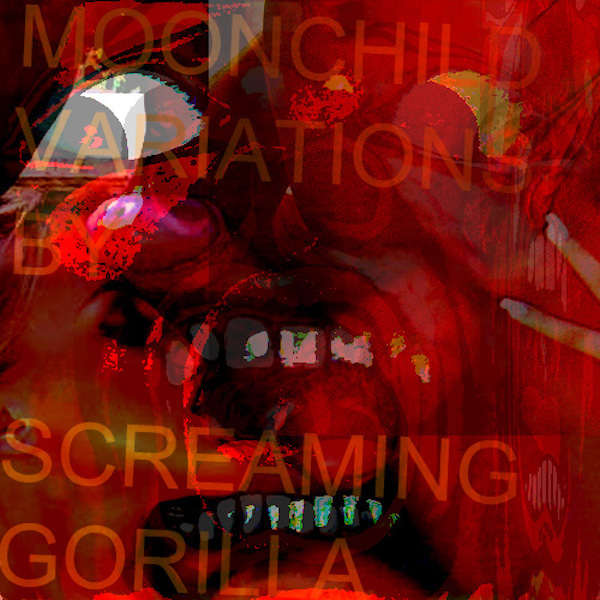 There's no evidence that Screaming Gorilla's Moonchild Variations even exists, but if it does, it must be atrocious. With a 0.80/5.0 (out of 19 ratings) RateYourMusic score, the album tagged as "satire," "art rock," "symphonic prog," and "experimental" is supposedly two hours of King Crimson's "Moonchild," thrown around, remixed, and ruined by Screaming Gorilla. There's "Moonchild (David Bowie Left Ear Remix)," "Moonchild (David Bowie Right Ear Remix)," "Moonchild (Complex Remix), "Moonchild (Wahwah Remix)," the 28-minute "Moonchild (Sad Remix)," and the 3-minute "Moonchild (Sad Radio Edit)." I think I'll stick with the original, which I suppose we call "Moonchild (The Not-Remix Not-Edit)."
RateYourMusic, the only site with any information about Screaming Gorilla, is an unverifiable source. Some fake releases are kept, while moderators remove real releases for vague "policy violations;" the site once temporarily revoked my review privileges for rating a joke release called get this album to #977 for 2020 on rym by "#977 for 2020 on rym." Complete deletion of this small-scale Moonchild Variations release is entirely possible, though can't be confirmed. Because of its poor rating, I figured it worthy of a cautious honorable mention.
Richard Ashcroft & The United Nations Of Sound - United Nations Of Sound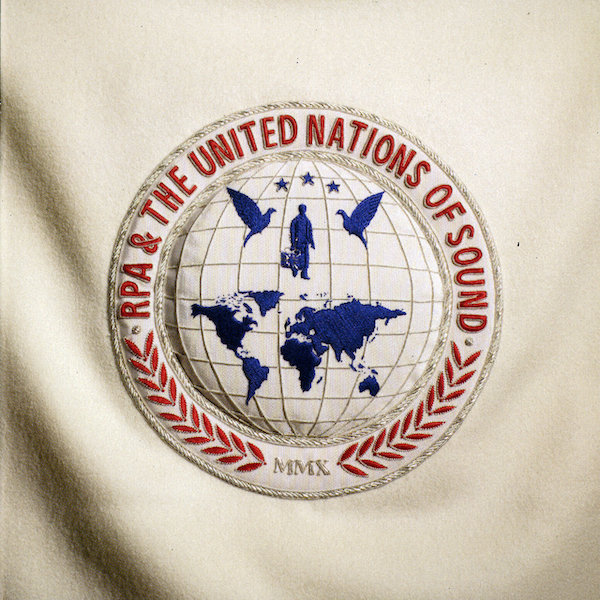 Is there a midlife crisis more embarrassing than former Verve frontman Richard Ashcroft's 2010 United Nations Of Sound LP? Sure, we've seen many artists' unfortunate midlife declines, but Ashcroft musically jumped off a cliff. He used to be the textbook rock 'n' roll star: a great but arrogant songwriter who took copious amounts of drugs and stole another musician's girlfriend. After the Verve's 1999 second breakup, he focused on updated Urban Hymns rehashes, though during that time Coldplay (whose lead singer Chris Martin called Ashcroft "the best singer in the world") more successfully filled his niche. The Verve's 2007 reunion only lasted a year, but birthed the mediocre Forth (selected lyric: "Will those feet in modern times/Walk on soles that are made in China?").
Searching for a forthward path, Richard Ashcroft heard JAY-Z's No I.D.-produced "D.O.A. (Death Of Auto-Tune)." Attempting to craft a born-again Christian rock album with crossover appeal, Ashcroft and No I.D. convened in New York; session images show the completely oblivious former ecstatic about his next masterpiece. 11 years later, he still seems ignorant to how bad United Nations Of Sound turned out, making the record even easier to rightly ridicule. It appears that one of his associates favorably edited his United Nations Of Sound Wikipedia section, a common occurrence with strongly criticized works.
Opening with the string-laden "Are You Ready?", Richard Paul Ashcroft immediately makes clear his Jesus-guided rebirth: "Are you ready?/Ooh, are you ready for the day?/He's gonna come back down to Earth/I hope you're gonna pray." His voice is especially weathered, with random wah-wah guitar solos filling every gap in a thin and messy mix. Lead single "Born Again" features terrible lyrics, trying-to-be-cool-and-modern production, and some of recorded history's most grating vocals (raspy "aaaaggggghhhhaaaaaahhh"'s). "Now I'm a man who ain't afraid/I've destroyed my ego just to make the space/'Cos I'm born again, yeah/And when I feel a melody/I get a righteous charge right through me," he sings. Destroy your ego? Anyone who releases this detritus is strung out off their own ego! Pointless "nah, nah nah naaaahhhhhh, nahhhh"'s energize Ashcroft, who preaches to a similarly engaged audience of zero. "America" and the John Lee Hooker ripoff "How Deep Is Your Man?" describe how he traveled to America to find "the soul," and on "This Thing Called Life," he calls Jesus "my brother when I'm down and out of luck." He continues ranting "the gospel truth" on the bombastic "Beatitudes," and throughout the rest of the record continues on about how Jesus Christ and his wife transformed him. The production is dense yet sloppy, and Richard Ashcroft's pompous ravings are completely unrelatable.
Critics reasonably weren't kind to United Nations Of Sound. "[The album] arrives with a Sunday-school sermon's worth of resurrection rhetoric that conflates Ashcroft's return with that of Jesus Christ himself," Pitchfork wrote. Rolling Stone called it "an overblown album God, humanity, and the cosmos," while Drowned In Sound said "[Ashcroft] renders half the tracks fundamentally unlistenable with his horrible attempts to play gospel preacher or loverman." Richard Ashcroft didn't release another solo LP until 2016's These People, and still hasn't artistically recovered from United Nations Of Sound. Most recently, he announced the cash-grab re-recordings album Acoustic Hymns, Vol. 1, and due to COVID safety measures pulled out of three festivals (surprise: he's also anti-vax) before seemingly contracting COVID himself. Unfortunately, Ashcroft currently only caters to middle-aged Verve diehards who care more about Ashcroft the figure than the actual quality of his music. United Nations Of Sound almost feels like a betrayal to fans of the Verve's first three records; how could someone once so brilliant turn this unbearably awful?
(Malachi Lui is an AnalogPlanet contributing editor, music obsessive, avid record collector, and art enthusiast. Follow him on Twitter: @MalachiLui and Instagram: @malachi__lui)
<!- ------------------------------------>