Music Hall MMF-7.1 Turntable With Cartridge Plus Set-Up Tools and Vinyl From Music Direct Sweepstakes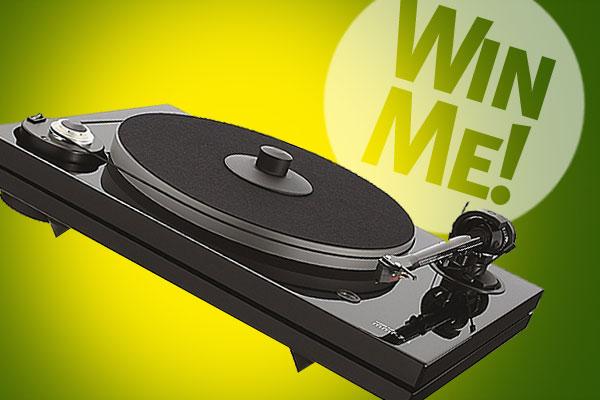 Register to win a Music Hall MMF-7.1 Turntable With Cartridge Plus Set-Up Tools and Vinyl From Music Direct (MSRP $1,700) we are giving away.
According to Music Direct:
All the Analog Planet readers should know Roy Hall of Music Hall Audio. His "Manufacturer's Comments" in Stereophile are legendary. While Roy may like to give reviewers a hard time, he sure does know a few things about designing fantastic sounding turntables. The MMF-7.1 is Music Direct Best-Seller and a favorite among vinyl lovers and the high-end audio community. This turntable comes complete with an outboard motor to keep vibration at bay, a double plinth design to further isolate the delicate stylus/record interface, a heavily upgraded tonearm, a great Music Hall Mojo cartridge (built by Ortofon), and even includes a discover for protection. To get you up and running immediately, Music Direct will also provide some set-up tools and some great new vinyl. And if you ever run into Mr. Hall, offer to buy him a Scotch and tell him how much you love his turntable. .
Click here for more info.
To enter the sweepstakes, all you need is an account on AnalogPlanet.com. If you don't already have one, click on the link labeled "register" at the bottom of this announcement or "Create new account" in the right column. Then, enter a username and a valid e-mail address, and click on the "Create new account" button. A message will be automatically sent to the e-mail address you specified, which will include a link to activate the account.
You can enter once on AnalogPlanet.com. No more than one entry allowed.
The final step (and only step for those who already have an account) is to log in and leave a comment right here on this announcement—any comment will do, as long as it's not profane or spam. Then, when the sweepstakes closes, a lucky commenter will be chosen at random to receive the prize. So post a comment, and good luck!
For complete sweepstakes rules, click here.
[This sweepstakes is now closed.]
<!- ------------------------------------>